Graduate Medical Education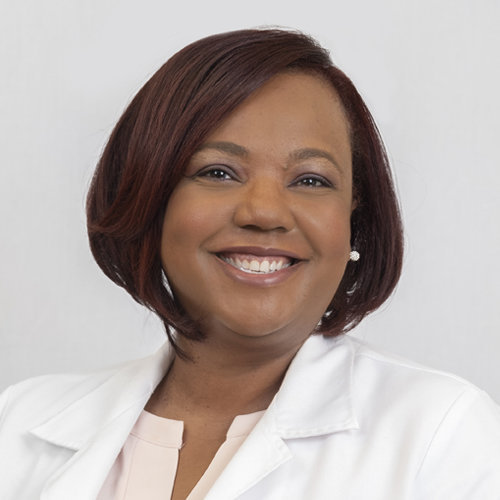 Message from the Designated Institutional Officer (DIO)
It is with great pleasure that I welcome you to explore Graduate Medical Education (GME) at Atrium Health Navicent The Medical Center. As the Designated Institutional Official (DIO), I am proud to lead and integrate GME throughout our wonderful organization. At MCNH our mission is "Together, we elevate health and well-being through compassionate care", which is carried out in our training programs.
The Office of Graduate Medical Education at Atrium Health Navicent The Medical Center is committed to providing support to our physician educational programs through our structured, centralized office. Our goal is to promote excellence in the education of physicians during residency/fellowship training and therefore graduate physicians who will ultimately provide the highest level of compassionate care to patients in our community, the state of Georgia and the nation.
The GME office works to ensure that the institution and all programs meet and exceed accreditation requirements; advocate for residents, fellow and programs; advance GME throughout our healthcare system; and ensure institutional resources for all programs. As importantly, we strongly believe in fostering a clinical work environment to help ensure our learners will not only survive but thrive and flourish. The GME office works closely with program administrations and the residents to make sure we respect work hour limitations, provide residents with a superb work environment and have wellness support across the continuum of training.
We also highly value and are committed to a diverse workforce and environment, which is also reflected in the patients that we serve. Having a diverse group of trainees and patients makes for a richer training experience and environment.
We understand that residency and fellowship can be "physically, emotionally, and intellectually demanding" for trainees (and their families), and we value the contribution of residents to our healthcare teams. Even during this demanding time, I am proud of the service and volunteer efforts that our residents take on throughout their training. Many of our residents live the mantra "To whom much is given, much is required" and they inspire those around them.
I am proud of the institution's, programs' and trainees' commitment to education and excellence. I invite you to find out more about our history, competitive benefits and individual residency and fellowship programs using the links on the left. Please feel free to reach out to the Office of GME if you have any questions.
Sincerely,
Sandra E. Moore MD MS
ACGME - Designated Institutional Official (DIO)
Atrium Health Navicent The Medical Center Assistant Dean of Graduate Medical Education
Mercer University School of Medicine, Macon, Georgia