Graduate Medical Education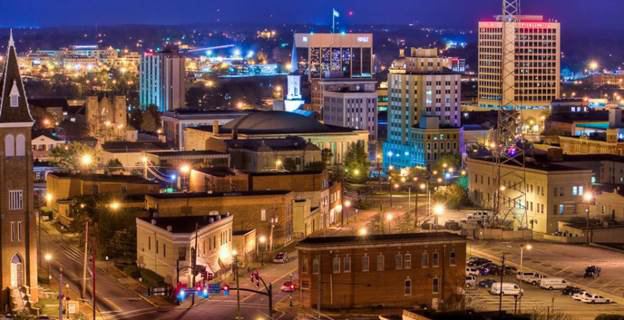 About Macon
Macon lies near the state's geographic center, about 85 miles (1.25 hours) south of Atlanta-hence the city's nickname, "The Heart of Georgia".
Founded in 1823 on the banks of the Ocmulgee River in middle Georgia, Macon grew out of the 1806 frontier, Fort Hawkins, a trading post of settlers and native Americans. However, Native Americans had inhabited the area for as many as 10,000 years before that time.
Macon has strong historical, architectural and musical roots. Although Union forces came close to Macon, the city was able to surrender at the close of the Civil War, preserving its neighborhoods of classic Greek revival and Victorian-style homes. As the birthplace or hometown of many famous musicians including, The Allman Brothers, Otis Redding, Little Richard, and Jason Aldean, music lives on in Macon.
Today, Macon is a city of diverse cultures, beautiful architecture, an exciting music heritage and thriving arts and educational opportunities.
With a little over 150,000 residents in Macon-Bibb, the city is diverse with about 40% White, 53% African American, 3.5% Latino and 2% Asian.1
Macon is a city located in the heart of Georgia, rich with history, music, and fun!
Explore More:
1
U.S. Census Bureau