Graduate Medical Education
About GME
Graduate Medical Education (GME) at The Medical Center Navicent (MCNH) Health dates back to World War I when the hospital was known as the Macon Hospital. During that time, the hospital established an internship program for new medical school graduates and by 1927, the hospital's surgery residency program became accredited by the American College of Surgeons. This would lead to the formation of modern residencies, including Surgery and the General Practice Residency Program (now known as Family Medicine) in the 1950's.
Affiliated with our academic partner, Mercer University School of Medicine (MUSM), our GME programs continue to lead the way and stay committed to high quality education of resident physicians. Our GME enterprise is led by the Designated Institutional Official (DIO) with assistance from 4 GME office staff.
We have 5 residency programs, 5 fellowship programs and over 100 residents within our organization. According to the 2019 ACGME Resident survey, 92% of our residents rated their overall evaluation of their program as "positive" or "very positive".
We are proud of our graduates, who serve the citizens of Bibb County, the state of Georgia and the nation. A notable program graduate includes Dr. Regina Benjamin, 18th Surgeon General of the United States.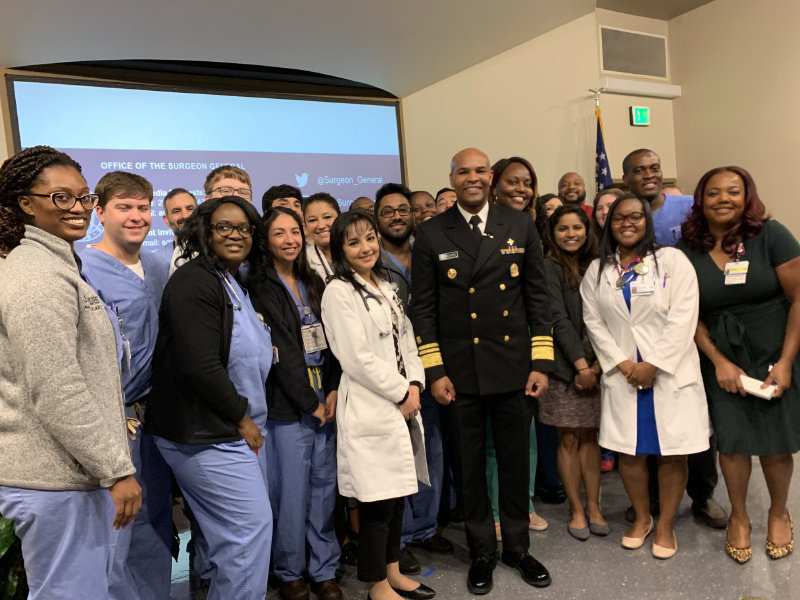 MCNH residency programs include:
Family Medicine
Internal Medicine
Obstetrics and Gynecology
Pediatrics
Surgery
MCNH fellowship programs include:
Hospice Medicine/Palliative Care
Geriatrics
Atrium Health Navicent Infectious Diseases
Micrographic Surgery and Dermatological Oncology
Surgical Critical Care
The Sponsoring Institution (SI) and Designated Institutional Official have ultimate authority over ACGME accredited residency / fellowship programs and the clinical learning environment. The Office of Graduate Medical Education (GME) is here to ensure requirements and resource needs are met; and to assist trainees and programs to meet and exceed all accreditation requirements and program goals.