Obstetrics and Gynecology Residency
Kristina Hawkins, M.D.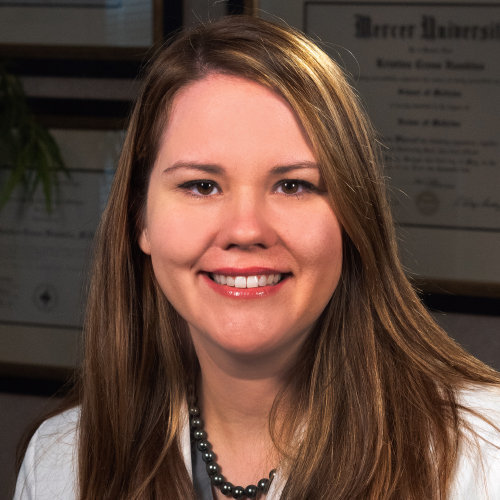 Medical Background
After fellowship training, Dr. Hawkins was recruited to join the faculty for the Dept. of OB/GYN at Atrium Health, Navicent in 2011. She earned her undergraduate degree from Mercer University and her medical degree from Mercer University School of Medicine. She completed her residency program in Obstetrics and Gynecology at Atrium Health, Navicent. Dr. Hawkins then went on to complete fellowship training in Reproductive Endocrinology and Infertility at Duke University. Dr. Hawkins is board certified in Obstetrics and Gynecology and Reproductive Endocrinology and Infertility.
Academic and Clinical Positions
Assistant Program Director, Department of OB/GYN, Atrium Health, Navicent
Associate Professor, Department of OB/GYN, Atrium Health, Navicent