Obstetrics and Gynecology Residency
About Us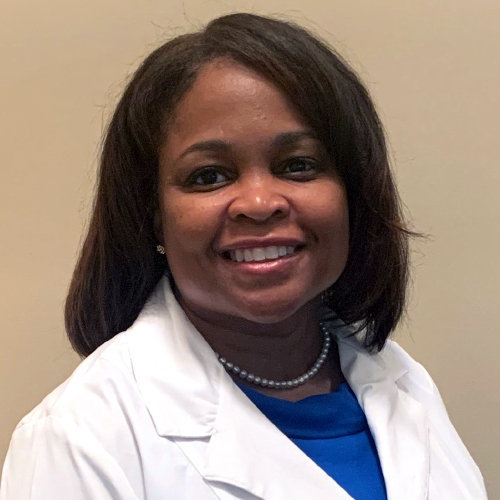 Hello! It is my pleasure to welcome you to the Atrium Health Navicent/MUSM Obstetrics and Gynecology Residency Program. I'd like to take a moment just to give you a brief overview of our Program.
This program has been training outstanding OB/GYNs since 1966. While several of our graduates remain in Georgia, many have joined practices and faculties throughout the nation. Not only do we produce "top-notch" general OB/GYNs, some of our graduates have also successfully completed rigorous fellowships in one of the OB/GYN subspecialties.
Our residents are the heart and soul of our program. For decades we have managed to match bright, enthusiastic residents who treat each other like family. This family atmosphere certainly helps to create a great work-life balance for our residents. Each year, we match four students for a total number of 16 residents annually into our 4-year program.
During the 4 years of training, our residents work with amazing faculty from all the OB/GYN subspecialties. The residents have rotations with Maternal Fetal Medicine, Gynecology-Oncology, Reproductive Endocrinology and Urogynecology. All these very busy services give our residents the training and case volume necessary for successful graduation and preparation for their career choice.
COVID-19 changed the world in 2020 and challenged our healthcare delivery system. We are continually expanding our telemedicine services to provide safe, effective care for our patients. COVID 19 also changed how we educate our residents. During the pandemic, we protected our residents and faculty by social distancing and not having in-person didactics. We continued our weekly didactic schedule using virtual platforms and expanding our weekly reading requirements.
The OB/GYN Residency is an ACGME accredited community-based, university associated residency program. Atrium Health Navicent is our sponsoring institution and where all the inpatient rotations occur. Our hospital is a 637-bed hospital that has both a Level I-designated Trauma Center and a state-of-the-art Neonatal Intensive Care Unit. Atrium Health Navicent is also one of the premier teaching hospitals in the United States and serves as a teaching hospital for the Mercer University School of Medicine. Atrium Health Navicent supports residency-training programs in family practice, general surgery, internal medicine, obstetrics and gynecology, and pediatrics.
I hope this page gives you a snapshot of this wonderful program. We look forward to meeting you and encourage you to continuing browsing our website.
Felisha L. Kitchen, MD
Program Director, Obstetrics and Gynecology Residency Program
Atrium Health Navicent