Obstetrics and Gynecology Residency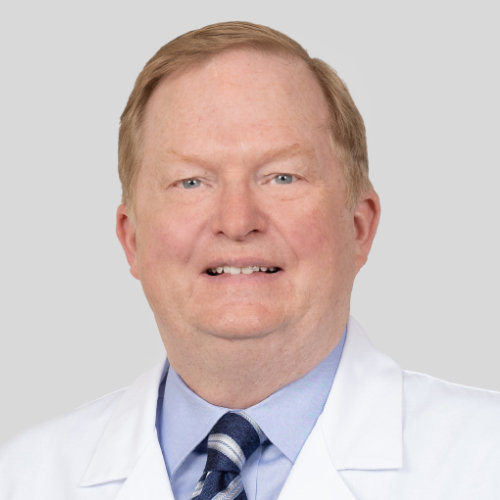 Raymond E. Betcher, M.D.
Dr. R. Edward Betcher is the Chair for the Department of Obstetrics & Gynecology at Atrium Health-Navicent/Mercer University. He received his Doctor of Medicine from the University of Mississippi. He interned at The University of Tennessee Health Sciences Center in Memphis followed by Ob/Gyn residency at Carilion Clinic in Virginia. He is board certified and has a focused practice designation for Minimally Invasive Gynecologic Surgery by the American Board of Obstetrics & Gynecology. He comes to Atrium Health Navicent from Ochsner Health/LSU Health Science Center School of Medicine-Shreveport where he was the Edwin E Dilworth Professor of Gynecology and Division Chief of Gynecology. He has been practicing for more than 25 years both in private practice and academic medicine.
He is one of the earliest adaptors of robotic surgery for gynecology and also performs traditional minimally invasive surgery. He is involved nationally within the minimally invasive gyn community and speaks, teaches, and researches ways minimally invasive surgery can treat benign gynecologic conditions such as fibroids, ovarian conditions, tubal disease, endometriosis, pelvic pain, and uterine anomalies. He serves as a consultant to area healthcare providers for complex benign gynecologic healthcare along with a role as an advisor to the pharmaceutical and medical device industry.
Additionally, Dr. Betcher continues to practice both general Obstetrics & Gynecology and enjoys caring for patients during their pregnancies in addition to Women's health care needs throughout their lives.
He is involved in philanthropy and serves on both national and university foundation boards. In his spare time, he is a pilot and enjoys glassblowing, skiing & cooking. He and his wife Terri have 2 grown daughters Madison & Ainsley.