Applicant Selection
Thank you so much for being interested in our Pediatric Residency Program! We accept 6 categorical residents per year and we have no preliminary year positions.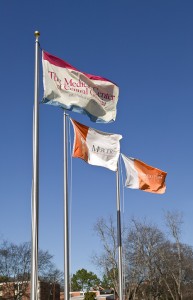 Selection of Residents
The Medical Center Navicent Health/Mercer University School of Medicine Pediatric Residency Program selects its potential candidates through the National Resident Matching Program (NRMP).
Our program reviews applications through the Electronic Residency Application (ERAS) Program. We review:
The ERAS Common Application Form (CAF)
Medical School Transcript
USMLE Step I and II scores, and available Step III scores
For osteopathic candidates, we accept COMLEX level 1, level 2 (CE), and level 2 (PE) scores with and without accompanying USMLE scores
Three letters of recommendations - at least one from Pediatric Faculty
Dean's letter
Applicant Requirements
We have certain requirements in order for an applicant to be considered.
We only accept applications through the ERAS program.
We only accept applications from candidates who will or have graduated from an accredited medical school.
You must be a recent medical school graduate- having graduated within 4 years.
Step II scores are required before ranking.
We start reviewing applications when ERAS opens and begin setting up interviews at that time. Applicants will be scheduled for interviews at that time.
Mrs. Teresa Beard
Residency Coordinator, Pediatric Residency Program
Mercer University School of Medicine
Atrium Health Navicent
Macon, Georgia
Email: Teresa.Beard@AtriumHealth.org
Phone: (478) 633-7500
Interviews are conducted in October, November, December and January. Interviews will be held virtually starting at 9 am. A program overview with chief residents, interviews with faculty and informal chat with residents. See our full interview dates & itinerary here.
Review of candidates is conducted by the Residency Selection Committee during the first week in February. Opinions from residents and faculty are strongly considered in the process. Final decision is made by the Program Director.
The final rank order list is submitted by February 28.