Atrium Health Navicent Women's Care
We provide the following services
Nursing care for vaginal or cesarean delivery patients.
Couplet Care or Rooming In with baby in Mother's Room.
Lactation services to assist mothers that choose to breastfeed.
Private obstetricians, physician residents, and nurse practitioners.
A Family Nourishment Center is offered on each unit for patient and family convenience .
Flu and Tdap vaccinations available for Moms.
Hepatitis B vaccine available for infants.
Professional Photography Services with online photo nursery. Great for extended families to view photos of your new arrival. Visit our web nursery.
The Postpartum Staff provides nursing care for Vaginal and Cesarean Section deliveries. Individualized care and education is a focus during the remainder of your stay after you have had your baby. Mothers may keep the baby in the room, but the newborn nursery is available for short term infant care. Moms with complications such a Diabetes, Postpartum Hemorrhage, Hypertension and or pre-existing Medical or Surgical conditions may also be cared for on the Postpartum Units.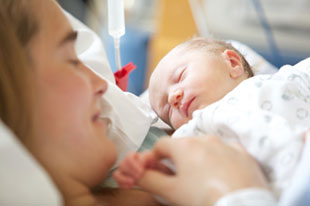 Atrium Health Navicent Family Birth Center is designed for family-centered care. Offering private rooms, the Family Birth Center Mother-Baby Unit provides postpartum care for new mothers and their babies.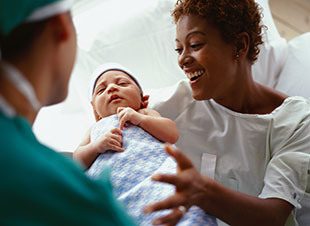 Select A Link Below to Visit:
Obstetrics Pre-Registration Online Form
Visit the Family Birth Center Web Nursery
To learn more about our specialized services at the Family Birth Center, click on the links below: