Atrium Health Navicent Women's Care
The anticipation of your new baby is an exciting time for you and your family. Atrium Health Navicent Family Birth Center at The Medical Center of Central Georgia wants to provide you the birthing experience that is to be celebrated and remembered. Labor and Delivery nurses and staff are here to guide and assist you during the birthing process.

To ensure that you have everything you need during your stay at the Family Birth Center, here is a checklist of the items you will need in preparing for your hospital visit:
Items for Mom
Nightgown and bathrobe
Slippers
Bra and nursing bra
Breast pads
Socks
Underwear
Hair bands
Toiletries: toothbrush, toothpaste, hair brush, lip balm, lotion, & deodorant
Comfortable and loose fitting clothing to wear home
List of contacts to announce birth to friends and family
Items for Baby
Going home outfit for baby
Receiving blanket
Warm clothing to wear home/heavy bunting or blanket (if cold weather)
Baby socks
Baby hat
Baby car seat
Helpful Items for Hospital Staff
Hospital admissions papers, click here to pre-register for your hospital visit
Birthing Plan
Pediatrician's name and contact information
Other Helpful Items For Your Visit.
Money for parking
Camera
Books or magazines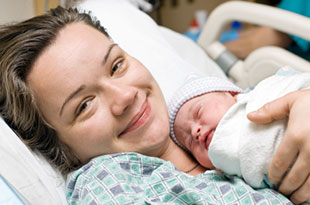 A car seat is required by law and should be properly installed in your car before you go to the hospital. You can schedule an appointment to have one of our car seat technicians inspect your car seat or staff of Atrium Health Navicent Family Birth Center can assist you with car seat questions.
Call the Kohl's Kids Safety Zone hotline of The Children's Hospital for more information at 478-633-SAFE or visit the website www.kohlskidsmacon.org.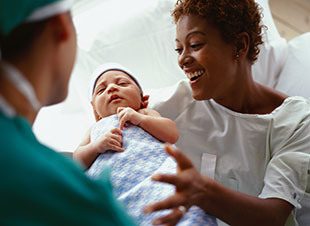 Select A Link Below to Visit:
Obstetrics Pre-Registration Online Form
Visit the Family Birth Center Web Nursery
To learn more about our specialized services at the Family Birth Center, click on the links below: