Message from the Chief of Surgical Oncology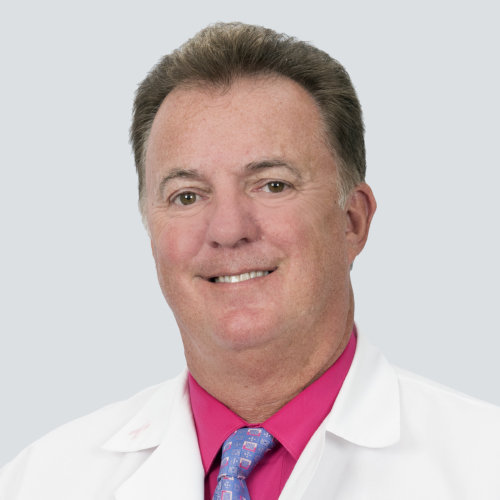 This past year has been one of growth and change for the Division of Surgical Oncology and Colorectal Surgery. Our lead colorectal surgeon Dr. Doug Brewer's administrative talents were recognized as he was appointed the Chief Medical Officer at Atrium Health Baldwin in Milledgeville, Georgia. Working with Dr. Brewer and their CEO we have been able to expand our cancer services to Atrium Health Baldwin by sharing our cancer registrars' responsibilities, providing operational administrative leadership, and offering onsite Surgical Oncology surgery services with Dr. Paul Dale who is now on their medical staff.
Our Division continues to be academically productive. Through a grant provided by the generous support of the Navicent Health Foundation, we mentored a Mercer Medical Student Summer Scholar, Claire Belay, MS3. Her research titled "Are perineural invasion and lymphovascular invasion significant predictors of breast cancer outcomes?" has been accepted for presentation at the 2021 International Meeting of the American Society of Breast Surgeons. Dr. Dale was honored to give the biannual John Wayne Cancer Foundation Alumni Lectureship on "Clinician Burnout". He also moderated one of the Melanoma sessions at the Society of Surgical Oncology International Conference on Surgical Cancer Care.
The Peyton Anderson Cancer Center leadership team, under the direction of Carla Sims, was also successful in reaccreditation of both their American College of Surgeons Commission on Cancer Program and the National Accreditation Program for Breast Cancer. Both were virtual over a 2-day timeline, and we were the first institution to have both programs recertified virtually in the nation. In addition, we have completed our 2-year application process for the newly developed American College of Surgeons National Accreditation Program for Rectal Cancer, and will have our site visit scheduled in May. When successful, we will be the first accredited program in Georgia and one of the first in the Southeast, demonstrating our commitment to excellence and the dedicated multidisciplinary approach to the treatment of rectal cancer.
The cancer service line integration with Levine Cancer Institute in Charlotte, N.C. continues to strengthen and flourish. Among the benefits of the relationship is the collaboration around genetic testing and counseling. Genetic counseling is now being provided virtually through LCI, offering our patients more expertise in discussing their treatment and follow up when they have a genetic predisposition for specific cancers.
The 2020-2021 academic year was certainly one we shall not soon forget in the Division of Surgical Oncology and Colorectal Surgery. The challenges the Covid-19 virus delivered to us all during this past year presented compounding issues for our cancer center and our patients. Thanks to our Atrium Health Navicent leadership, we were able to continue delivering compassionate multidisciplinary care to our cancer patients. While no visitors were allowed in the hospital and patients went through cancer surgeries and chemotherapy treatments without their loved ones at their side, our fantastic team of clinicians, nurses, residents, and support teams stepped up and supported them through that journey.