General Surgery Residency
13th Annual History of Medicine Symposium
CALL FOR ABSTRACTS!
13th Annual History of Medicine Symposium
February 9, 2012
Medical Center of Central Georgia
Eversole Auditorium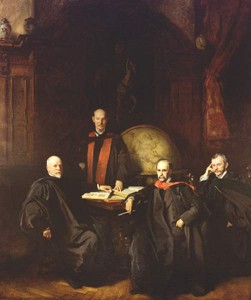 The Mercer University School of Medicine Department of Surgery is pleased to announce the 13th Annual History of Medicine Symposium will occur in the MCCG Eversole Auditorium on February 9, 2012. PLEASE SAVE THE DATE.
We are extremely fortunate to have as our featured speaker Lamar S. McGinnis, Jr. M.D., F.A.C.S., immediate Past-President of the American College of Surgeons; former President of the American Cancer Society.
We solicit abstracts for presentation at the symposium from students, residents, faculty and regional physicians. Please send your abstract for a 20-minute presentation to the Medical Education Department of Surgery on the 5th floor of the Atrium Health Navicent Peyton Anderson Health Education Center, MSC# 140.