Atrium Health Navicent Heart & Vascular Care
Do you have Atrial Fibrillation? Are you at risk for developing Atrial Fibrillation? Do you need to better manage your Atrial Fibrillation?
Know your heart rhythm and your numbers!
Check your pulse. Is the heart beat regular or is it irregular? What is my heart rate? (number of beats per minute)
What is my age?
What is my Blood Pressure?
Do I have diabetes? What is my A1C?
What is my Ejection Fraction?
What is my CHA2DS2-Vasc Score?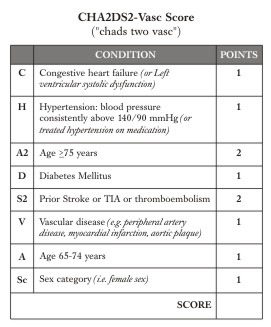 What are the Symptoms?
Some people who have AFIB don't know they have it and don't have any symptoms.
Others may experience one or more of the following symptoms:
Irregular heartbeat
Heart palpitations(rapid, fluttering, or pounding)
Lightheadedness
Extreme Fatigue
Shortness of breath
Chest Pain
Nonspecific symptoms "just don't feel well"
Who is at risk?
The risk for AFIB increases with age, high blood pressure, which also increases with risk with advancing age, accounts for 14% to 22% of the AFIB cases
Advancing age
High Blood pressure
Obesity
European ancestry
Diabetes
Heart Failure
Ischemic heart disease
Hyperthyroidism
Chronic kidney disease
Heavy alcohol use
Enlargement of the chambers on the left side of the heart