Kohl's Kids
Resources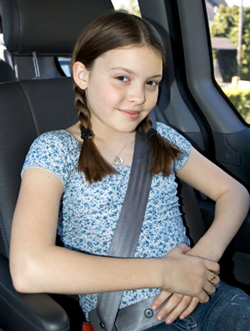 Car Seat Resources
Car Seat Recommendations for Children (1.15 MB)
UNC Child Restraint Recall List
www.ridesafegeorgia.org
Helpful Links
www.kidshealth.org
www.safekids.org
www.cdc.gov
www.health.gov
www.cpsc.gov (toy recall list)
FIRE SAFETY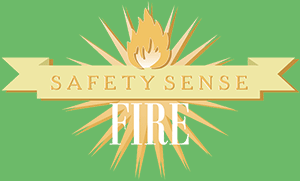 Fires and burns are the third leading cause of unintentional death among children ages 1 to 14 years. Every year approximately 116,600 children ages 14 and under are injured in residential fires. A small fire can grow rapidly in to a deadly one; be sure to review the tips below to help prevent fires and protect your children:
Sensible tips to follow:
If you build a new home, install fire sprinklers.

Have working smoke alarms in or near every bedroom. Test each smoke alarm each month. Install new batteries in your smoke alarms at least once a year.
Hold fire drills. Children will need help escaping a fire. Plan for this. In a fire, go to your meeting place outside. Call the fire department from there. Do not go back inside for any reason.
Store matches and lighters in a locked cabinet, out of sight and reach of children.
Stay in the kitchen at all times when food is cooking on the stove.
Adults should light candles. Be sure to stay in the room when they are lit.
If you or someone you know gets burned, immediately use cool water to prevent further damage. Keep the burn in cool water for 3-5 minutes. Do not use ice, ice water, or butter on the burn. Even after the heat source is removed, the burning in the skin can continue for several minutes.
POISON SAFETY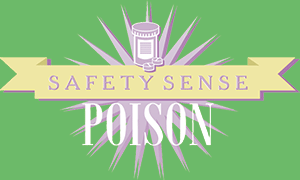 Each year, more than 1.2 million children under five years of age are unintentionally poisoned. For every 10 exposures that children have to poison, approximately nine of those exposures occur in the home. Follow these safety guidelines to help keep your child safe from poison:
Examples of common household poisons:
Medicines
Alcohol
Bug spray
Anti-freeze
Houseplants
Mouthwash
Cigarettes and other forms of tobacco
Cleaners
Wild mushrooms
Gasoline and Kerosene
Spiders, insects, snakes
Simple things you can do to keep your family safe from poisons
Know the items in your home that are poisons.
Use poisons safely.
Always keep poisons in the bottle or package that they came in, clearly labeled. Store poisons away from food. Keep the lids closed tightly.
Look at the labels for the words "Caution", "Warning", or "Danger" on the box or bottle. Remove all medicines and medical supplies from purses, pockets, and drawers.
Put cleaners, medicines, alcohol, and other poisons in a place where children cannot reach and use a child safety lock. Have child safety caps on all chemicals, medications, and cleaning products. Keep houseplants out of reach.
Measure medicine carefully, and follow the directions closely.
Protect your home from carbon monoxide (CO).
Keep children away from areas where you are using cleaners.
Know to call 1-800-222-1222 if someone takes poison. This number will connect you to emergency help in your area. Keep the number by the phone. Call 9-1-1 if someone needs to go to the hospital right away.
Poison Prevention
Locate and identify the poisons inside and outside your home.
Lock poisons up out of children's reach.
Install carbon monoxide (CO) alarms in your home.
Put the Poison Help number near a phone: 1-800-222-1222.
Helmet and Bicycle Safety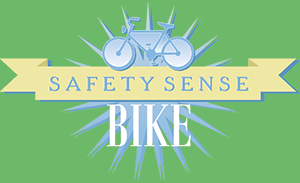 Every year, about 300,000 kids go to the emergency department because of bike injuries, and at least 10,000 kids have injuries that require a few days in the hospital. A head injury can mean brain injury. That's why it's so important to wear your bike helmet.
Selecting a bicycle helmet
Bicycle helmets are cooler, more comfortable and easier to adjust than ever before. There are plenty of inexpensive choices for bikers of all ages. Just remember the ground rules:
Make sure the helmet is safe. Look for a seal of approval from organizations such as the Consumer Product Safety Commission (CPSC), American National Standards Institute (ANSI) or Snell Memorial Foundation.
Make sure it fits snugly. You shouldn't be able to move the bicycle helmet more than one inch in any direction, front to back or side to side. The sizing pads included with every bicycle helmet can help make the fit more secure. If you have long hair, consider a helmet with a ponytail port.
Think about visibility. If the bicycle helmet straps block your vision - even a little bit - choose another helmet. Choose a white or brightly colored helmet. Some helmets even come with lights
Wearing a bicycle helmet
The rules for wearing a bicycle helmet are the same for kids and adults:
Wear the helmet flat on the top of your head.
Never wear a hat under your bike helmet.
Make sure the helmet covers the top of your forehead without tilting forward or backward, and the straps form a V shape under each ear.
Fasten the chin strap below your chin - not to the side or along your jaw.
If the bicycle helmet rocks from side to side or front to back, use the sizing pads that came with the helmet to get a better fit.
Avoid common bicycle mistakes
If the bicycle helmet is tilted forward, the back of your head is more vulnerable to the force of a crash. To keep the helmet flat on your head, tighten the chin strap. If the helmet still tips forward, you may need a smaller helmet.
A bicycle helmet that tips backward is just as problematic. When this happens, the front and side of your head are vulnerable to the force of a crash. Again, tighten the chin strap. If the helmet still tips backward, you may need a smaller helmet.