Family Medicine Residency
Thank you for your interest in Family Medicine Residency at Atrium Health Navicent The Medical Center. Residents are selected by the National Resident Matching Program (NRMP).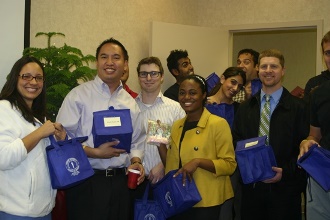 Official Program Information
Program Name
Medical Center, Navicent Health/Mercer University School of Medicine Program
ACGME ID
1201212093
In ordered to be considered, you must meet following requirements:
We only consider and review applications submitted through ERAS. Please do not email, mail or fax any documents to our program.
You must have taken Steps 1 and 2 of the USMLE with passing scores available by January 31st of the match year. We do not have a minimum score or a maximum attempts requirement.
We require international medical school graduates to have finished thefmr-programir certification by the ECFMG and to have completed two years of clerkship experience in American hospitals.
You must have graduated from medical school within the last 5 years and be available to begin your residency as of July 1st.
We do not offer any observerships or externships.