Family Medicine Residency
About Us
MCCG/MUSM Family Medicine Residency Program DBA Atrium Health Navicent Family Medicine Residency
Hello, I am are excited to provide you with an overview of our stellar program and welcome your application to further your training in Family Medicine with us.
This program has been educating outstanding family physicians since its establishment in 1972. We have evolved from our initial three residents into an 8-8-8 program with two accredited fellowships, Geriatrics (2006) and Hospice/Palliative Medicine (2007). The residency program also supports the Integrative Medicine in Residency training that was developed by the University of Arizona Center for Integrative Medicine (2008).
We are very proud of our ACGME accredited community-based, university associated residency program. Medical Center of Atrium Health Navicent is our sponsoring institution and our inpatient family medicine facility. Our hospital is a 637 bed, nationally-verified Level I-designated Trauma Center. Distinguished nationally for its excellence, Atrium Health Navicent is also one of the premier teaching hospitals in the United States and serves as a teaching hospital for the Mercer University School of Medicine. Atrium Health Navicent supports residency-training programs in family practice, general surgery, internal medicine, obstetrics and gynecology, and pediatrics.
The Atrium Health Navicent Primary Care West Macon, a Facility of Atrium Health Navicent The Medical Center is our residency site. We are located in southwest Bibb County, a few miles from the hospital. We utilize an electronic health record and have an established patient population that continues to grow providing a diverse full-spectrum panel. Our program offers the best of both worlds with a well-recognized community hospital and academic rigor.
We are a warm, encouraging, socially engaged program with a robust curriculum and clinical experience. We seek applicants that are eager to learn, work well with a team approach, are self-directed, forward thinking and socially aware. Our graduates are well prepared for the opportunities that await them. We look forward to sharing with you all that our program offers.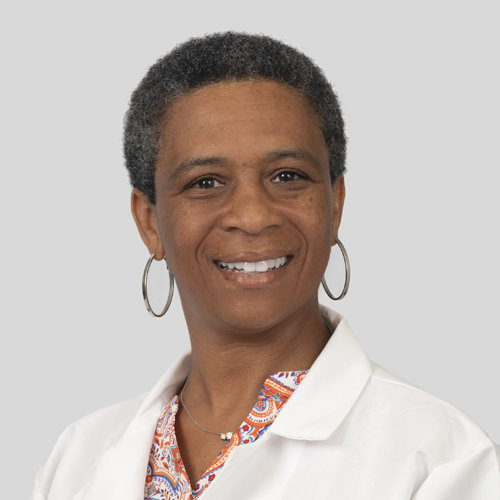 Y. Monique Davis-Smith, MD, FAAFP
Residency Director
Department of Family Medicine