Family Medicine Residency
James W. Brunson Jr.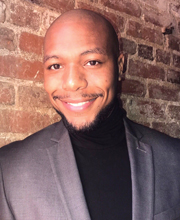 James W. Brunson Jr., earned his Bachelor's degree in Psychology from High Point University in High Point, North Carolina, and his Master's degree in Family Therapy from Mercer University, Macon, Georgia. James is an associate licensed Marriage and Family therapist, and a member of the Behavioral Science Faculty at the Atrium Health Navicent Primary Care West Macon, a Facility of Atrium Health Navicent The Medical Center. His professional interests are: Couple and Family Dysfunction, Addiction processes, Human Development and Sexuality.
Personal Quote:
"Vulnerability is not winning or losing; it's having the courage to show up and be seen when we have no control over the outcome. Vulnerability is not weakness; it's our greatest measure of courage."
-Brene Brown