Family Medicine Residency
Welcome to Atrium Health Navicent The Medical Center Geriatrics Fellowship webpage. I've been a faculty member in the Family Medicine Residency here for 15 years. In 2006 I was thrilled to become part of the Geriatrics Fellowship Program.
Our program is evidence-based, with strong emphases in Long-Term Care and Palliative Medicine. You will have ample time to read deeply from the geriatric's medical literature, as well as to provide comprehensive geriatrics assessment in a variety of settings, including the acute hospital, office, long-term care settings and patient's homes.
Our faculty and facilities are fantastic. We were the first only comprehensive Inpatient Palliative Care Service in the state of Georgia. You will learn the science and art of geriatrics medicine here. Come and learn how to coordinate medical care for frail older adults.
The fellowship program is open to all graduates of U.S. or Canadian Family Medicine and Internal Medicine Residency Programs, whether you are a new graduate or seasoned in practice. We strongly prefer to start all fellows on the 1st of July. All applications are handled through the Electronic Residency Application Service (ERAS). We are looking for two wonderful candidates for each academic year.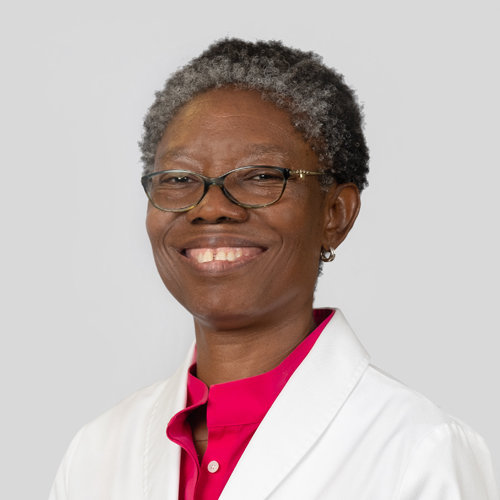 Florence T. Baralatei, MD
Geriatrician, Assistant Professor Family Medicine
Director, Geriatrics Fellowship Program
Director Home Visit Program
MAC Provider, GMN