Pediatrics Residency Program
Welcome to Navicent Health/Mercer University Pediatrics Residency Program.
Thank you for taking time to review our program! Mercer Pediatrics' mission is to guide and support talented new physicians to become confident, caring board-certified pediatricians. Our goal is to prepare you for whatever career path you choose after graduation, whether your dream takes you to a pediatric subspecialty fellowship or into general pediatric practice. Here you will receive comprehensive clinical training at our state-of-the-art Children's Hospital working side by side with talented General Pediatricians and expert subspecialists. In our busy Pediatric emergency room, you will treat and admit patients from the local area. In addition, our hospital serves as the referral center for patients as far south as the Florida border. You will see a wide range of pediatric illness and work with a diverse patient population. Our mission is to create leaders who provide care and create systems to keep the children of Georgia safe and healthy. We intentionally build diverse and inclusive teams in our hospital, our faculty, and our residency to reflect the variety of the patient families we serve and to reap the benefits that a range of perspectives, cultures, and life experiences can bring to complex problem-solving. Through clinical care, journal clubs, didactic sessions and projects, you will develop skills in wellness, professionalism, and advocacy to leverage toward child health equity, social justice, and a better world for children. Check out our residents' recent publications in BMJ Case Reports and Pediatric Infectious Disease Journal  for evidence of our fascinating clinical and research opportunities. Resident posters have been accepted for presentation at the 2022 Georgia AAP conference. Ongoing projects include clinical investigations into possible associations between Type I Diabetes incidence and the COVID pandemic, and health/gender equity work around period (menstruation) poverty for students at local schools. We build experience in advocacy and professionalism through active membership with the AAP. Each Spring, residents participate in AAP Legislative Committee calls to help shape the pediatric perspective on policy with our state government. Annually, pediatric trainees attend the Primary Care Coalition Day at the Capital to meet with representatives and speak out on important health issues for children. We cultivate a feedback-rich environment to help residents and our program continuously improve. Based on resident requests, this year adds a new "Pre-Attending" rotation in our clinic to help senior residents in the transition to independent practice. Also new this year is the addition of a Board Preparation faculty mentor for each resident. Our residents and attendings are motivated pediatric advocates who understand the importance of teamwork, professionalism, and wellness. Ideal candidates should have a strong work ethic, a passion for learning, a commitment to their patients and colleagues and can see themselves thriving in a smaller city environment. If this sounds like you, we encourage you to apply!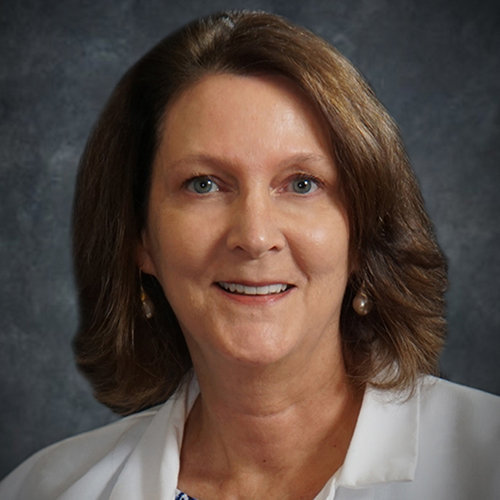 Joanne Kennedy M.D.
Interim Pediatric Residency Program Director
Atrium Health Navicent
---
Interview Details
Details about residency interview dates & schedules.
Learn More
---
Follow us on Instagram.