The Medical Center, Navicent Health Wins Statewide Patient Safety Awards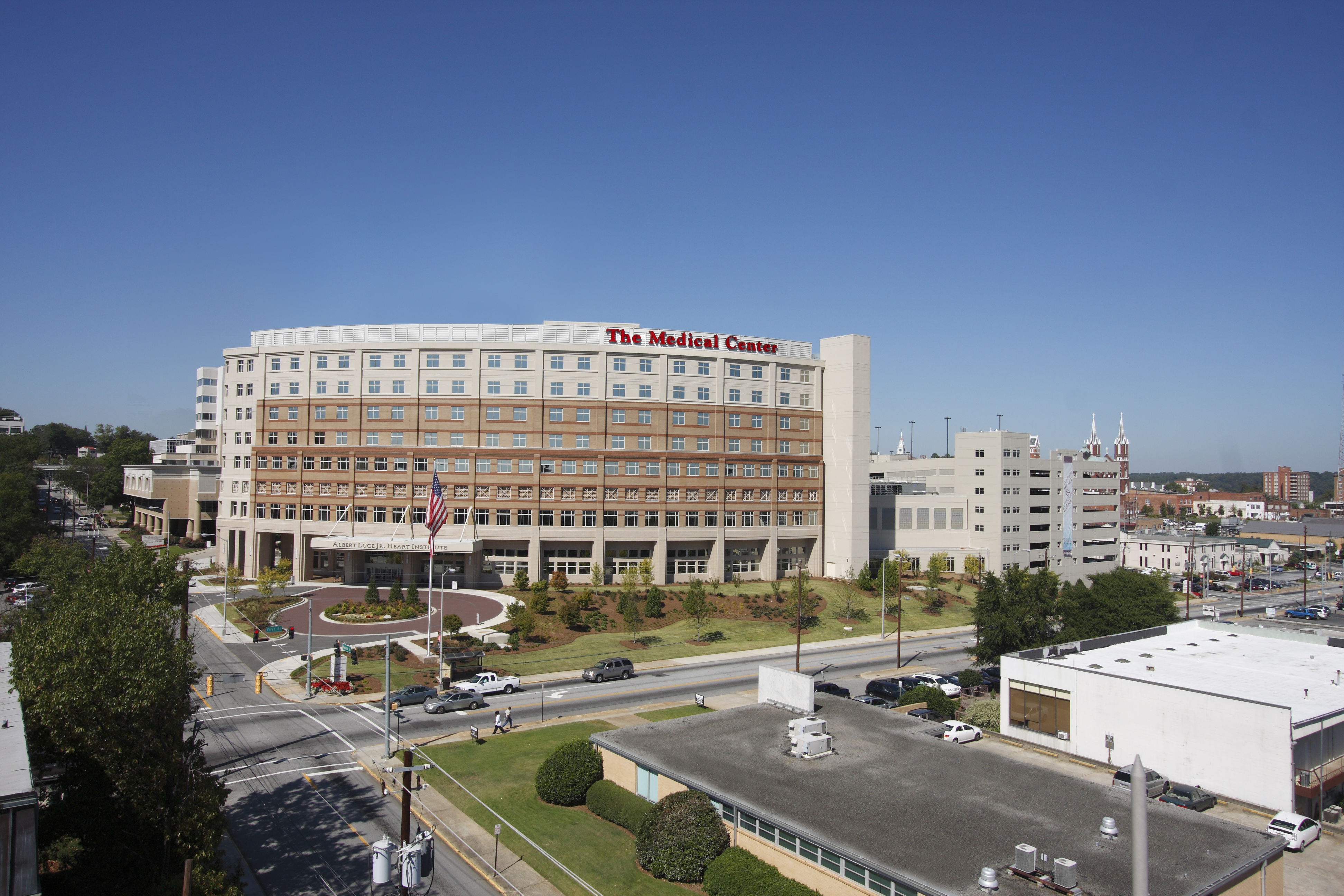 Award Demonstrates Continuous Commitment to Quality, Patient Safety
The Partnership for Health and Accountability (PHA) presented two of its prestigious Quality and Patient Safety Awards to The Medical Center, Navicent Health (MCNH) in Macon.
MCNH's project, titled, "Reducing Healthcare-Associated Infection Through Improving Hand Hygiene with Innovative Technology," prevented infection through the use of an electronic hand hygiene monitoring system and won first place in the Josh Nahum Award for Infection Prevention and Control category.
For the purposes of this project, MCNH partnered with Clean Hands-Safe Hands to install the Clean Hands-Safe Hands Real-Time Voice Reminder""¢ system, which provides a human voice to gently remind healthcare providers to "please sanitize" when entering and exiting a patient's room. This system has been tested at 10 hospitals, Including MCNH, and all hospitals have seen a significant reduction In hospital acquired Infections (HAIs) including CLABSI (central line-associated blood stream infections), CAUTI (catheter-associated urinary tract infections), C. diff (Clostridium difficile), MRSA (Methicillin-resistant Staphylococcus aureus) and VAE (ventilator-associated events).
"Atrium Health Navicent is committed to quality excellence and patient safety. The use of technology has proven more effective in increasing hand hygiene performance and reducing HAIs than the traditional methods of direct observation. Automated systems, such as Clean Hands-Safe Hands, can remind providers to clean their hands in the moment, improving results in real-time for the benefit of those we serve," said Tom Oliver, MD, Chief Medical Officer for MCNH.
The hospital was also presented with a Circle of Excellence Award, an honor given to hospitals and health systems that have demonstrated a sustained commitment to quality and patient safety as evidenced by not only winning a patient safety award in 2018, but by earning three or more PHA Patient Safety Awards within the previous five years.
These annual awards recognize Georgia healthcare organizations for achievement in reducing the risk of medical errors and improving patient safety and medical outcomes.
"Infection prevention is a priority of hospitals statewide. We applaud The Medical Center, Navicent Health for its successes and for making critical progress in patient safety while ensuring the best and safest care possible for patients," said Georgia Hospital Association President and CEO Earl Rogers.
About PHA
The Partnership for Health and Accountability (PHA), an affiliate of GHA, was established in January 2000 to improve patient care and patient safety in hospitals and other health care facilities and create healthy communities.
About GHA
Founded in 1929, GHA serves more than 170 hospitals in Georgia and promotes the health and welfare of the public through the development of better hospital care for all Georgia's citizens. The mission of GHA is to advance the health of individuals and communities by serving as the leading advocate for all Georgia hospitals and health care systems. GHA represents its members before the General Assembly and Congress, as well as state and federal regulatory agencies, and is an allied member of the American Hospital Association. For more information, please call 770-249-4500 or visit gha.org.
About Atrium Health Navicent
Atrium Health Navicent, the leading provider of healthcare in central and south Georgia, is committed to its mission of elevating health and wellbeing through compassionate care. Providing more than 1,000 beds and offering care in 53 specialties at more than 50 facilities throughout the region, Atrium Health Navicent provides care for healthcare consumers' through an academic medical center; community, pediatric and rehabilitation hospitals; urgent care centers; physician practices; diagnostic centers; home health; hospice and palliative care; and a life plan community. Atrium Health Navicent is dedicated enhancing health and wellness for individuals throughout the region through nationally-recognized quality care, community health initiatives and collaborative partnerships. For more information, please visit www.navicenthealth.org.
---
---
Top Related News
Atrium Health Navicent Hosts Free Family Fun Day
9/21/23
Read More
Join Atrium Health Navicent in Observing Childhood Cancer Awareness Month
9/20/23
Read More
Join Atrium Health Navicent in Raising Awareness about Gynecological Cancers
9/14/23
Read More