The Medical Center, Navicent Health Recognized with Triple Crown of Heart Care Accreditations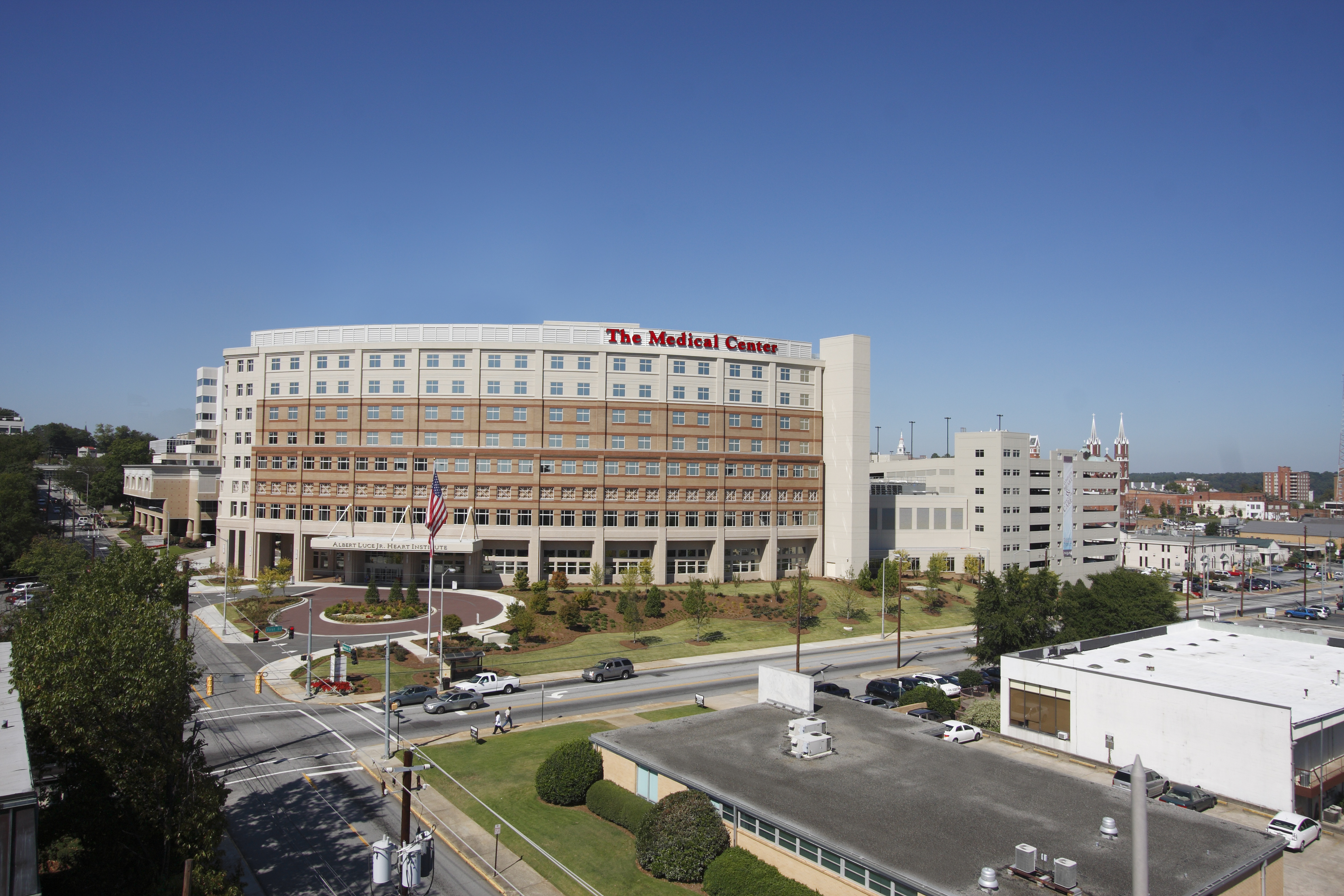 Hospital Recognized in areas of Chest Pain, Heart Failure & AFib
The American College of Cardiology (ACC) has recognized The Medical Center, Navicent Health (MCNH) for its demonstrated expertise and commitment in treating patients with heart conditions. MCNH becomes the first hospital in the state to achieve ACC accreditation for three heart care programs, a testament to the world-class cardiac care provided at the Macon hospital.
MCNH has achieved the following ACC designations:
Chest Pain Center with Primary PCI accreditation
Heart Failure Accreditation
Atrial Fibrillation with EPS Accreditation
Accreditation is based on rigorous onsite evaluation of the staff's ability to evaluate, diagnose and treat patients who may be experiencing a heart attack; and to evaluate, diagnose and treat patients with heart failure and/or AFib through pre-hospital care, early stabilization, acute care and transitional care with clinical quality measures.
According to the Centers for Disease Control and Prevention, more than 730,000 Americans suffer a heart attack each year. The most common symptom of a heart attack for both men and women is chest pain or discomfort. However, women are more likely to have atypical symptoms. Other heart attack symptoms include, but are not limited to, tingling or discomfort in one or both arms, back, shoulder, neck or jaw, shortness of breath, cold sweat, unusual tiredness, heartburn-like feeling, nausea or vomiting, sudden dizziness and fainting. Percutaneous coronary intervention (PCI) is also known as coronary angioplasty. It is a non-surgical procedure that opens narrowed or blocked coronary arteries with a balloon to relieve symptoms of heart disease or reduce heart damage during or after a heart attack. Hospitals that have earned ACC Chest Pain Center with Primary PCI Accreditation have proven exceptional competency in treating patients with heart attack symptoms and have primary PCI available 24/7 every day of the year. As required to meet the criteria of the accreditation designation, they have streamlined their systems from admission to evaluation to diagnosis and treatment all the way through to appropriate post-discharge care and recommendations and assistance in patient lifestyle changes. In addition, they have formal agreements with other facilities that regularly refer heart attack patients to their facility for primary PCI.
Heart failure is a condition where the heart is unable to pump enough blood to meet the body's needs for blood and oxygen. Hospitals that employ an evidence-based, protocol-driven and systematic approach to managing heart failure have been able to reduce time to treatment, and are able to identify and predict high-risk patients while also reducing length-of-stay and hospital readmissions.
Atrial fibrillation (AFib) is a common arrhythmia where the heartbeat is irregular and often rapid, which can lead to increased risk of stroke, heart failure and other complications. Facilities earning Atrial Fibrillation with EPS Accreditation not only demonstrate management of AFib, but also provide full electrophysiology and surgical services. Hospitals that employ an evidence-based, protocol-driven and systematic approach to managing AFib have been able to reduce time to treatment, better identify and predict high-risk patients, and limit the length-of-stay in the emergency department and the hospital.
"The Medical Center, Navicent Health has demonstrated its commitment to providing Georgians with excellent heart care. ACC Accreditation Services is proud to award The Medical Center, Navicent Health with three accreditations for excellence in heart care," said Phillip D. Levy, MD, FACC, chair of the ACC Accreditation Management Board.
Hospitals receiving accreditations from the ACC must take part in a multi-faceted clinical process that involves: completing a gap analysis; examining variances of care, developing an action plan; a rigorous onsite review; and monitoring for sustained success. Improved methods and strategies of caring for patients include streamlining processes, implementing of guidelines and standards, and adopting best practices in the precise care of patients experiencing the signs and symptoms of a heart attack, heart failure and/or AFib. Facilities that achieve accreditation meet or exceed an array of stringent criteria and have organized a team of doctors, nurses, clinicians, and other administrative staff that earnestly support the efforts leading to better patient education, improved patient outcomes, and more effective and efficient disease control.
"The Medical Center, Navicent Health has been nationally recognized for many years as a leading provider of high quality heart care services. Accreditation from the American College of Cardiology, a Triple Crown if you will, reaffirms that we are providing Georgians - a state where residents are at an increased risk for heart disease and other cardiac conditions - with the nation's best care, right here, close to home," said Dr. Ninfa M. Saunders, President and CEO of Atrium Health Navicent.
The ACC offers U.S. and international hospitals like MCNH access to a comprehensive suite of cardiac accreditation services designed to optimize patient outcomes and improve hospital financial performance. These services are focused on all aspects of cardiac care, including emergency treatment of heart attacks, and continued care for heart failure and AFib.
About Atrium Health Navicent
Atrium Health Navicent, the leading provider of healthcare in central and south Georgia, is committed to its mission of elevating health and wellbeing through compassionate care. Providing more than 1,000 beds and offering care in 53 specialties at more than 50 facilities throughout the region, Atrium Health Navicent provides care for healthcare consumers' through an academic medical center; community, pediatric and rehabilitation hospitals; urgent care centers; physician practices; diagnostic centers; home health; hospice and palliative care; and a life plan community. Atrium Health Navicent is dedicated enhancing health and wellness for individuals throughout the region through nationally-recognized quality care, community health initiatives and collaborative partnerships. For more information, please visit www.navicenthealth.org.
About the American College of Cardiology
The American College of Cardiology envisions a world where innovation and knowledge optimize cardiovascular care and outcomes. As the professional home for the entire cardiovascular care team, the mission of the College and its more than 52,000 members is to transform cardiovascular care and to improve heart health. The ACC bestows credentials upon cardiovascular professionals who meet stringent qualifications and leads in the formation of health policy, standards and guidelines. The College also provides professional medical education, disseminates cardiovascular research through its world-renowned JACC Journals, operates national registries to measure and improve care, and offers cardiovascular accreditation to hospitals and institutions. For more, visit acc.org. For more information about ACC Accreditation Services, visit accreditation.acc.org, or call toll-free 1- 877-271-4176.
---
---
Top Related News
Atrium Health Navicent Beverly Knight Olson Children's Hospital Opens New Pediatric Behavioral Health Unit
11/30/23
Read More
Register Now for the 31st Annual Reindeer Run
11/27/23
Read More
Atrium Health Navicent Offers Tips to Help You Deck the Halls with Safety in Mind
11/25/23
Read More