The Medical Center, Navicent Health Receives Improved Quality Score from Leapfrog Group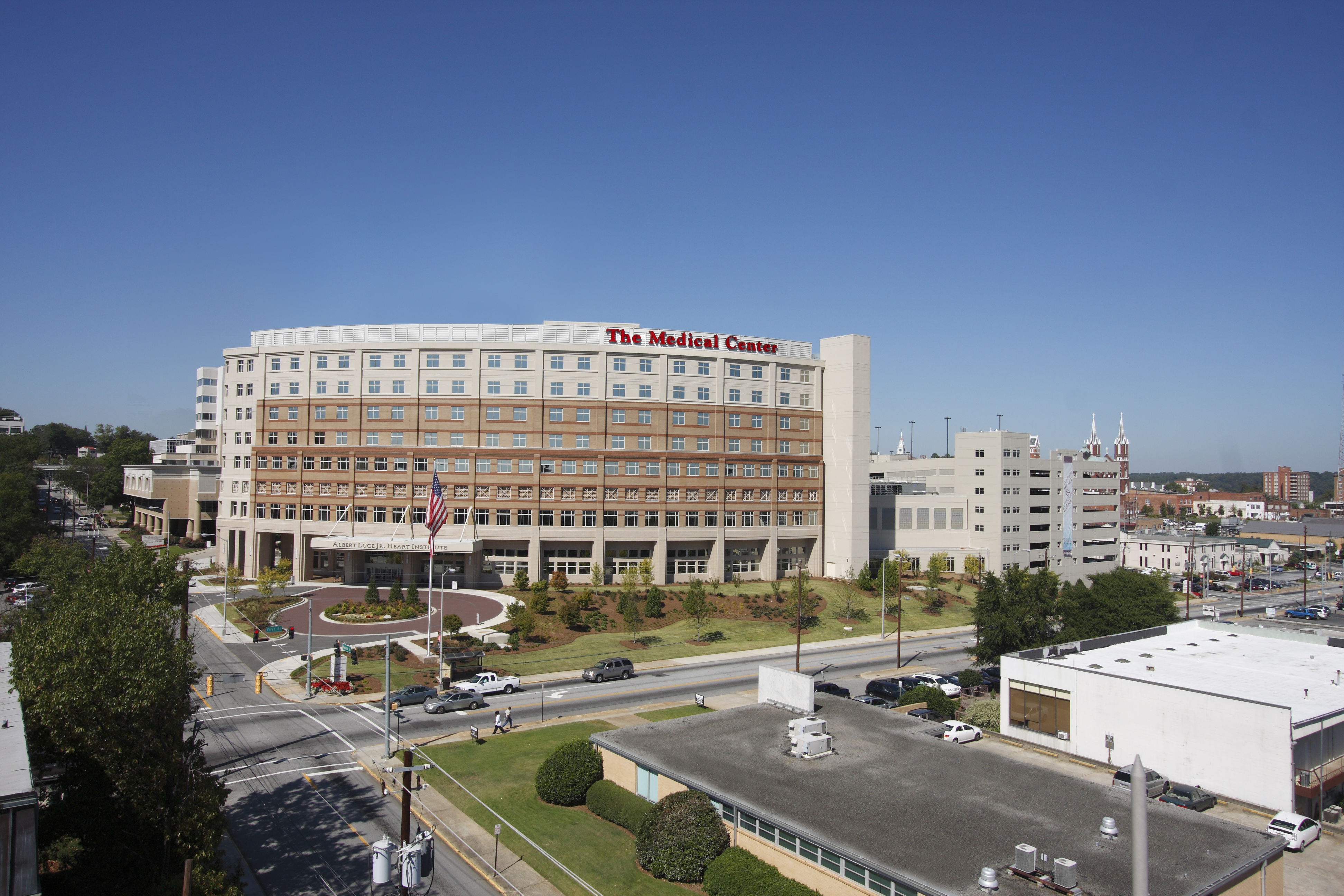 Hospitals and health systems throughout the United States have long shared quality and safety data with the public in order for patients and families to make informed decisions about their healthcare.
Atrium Health Navicent has long shared its quality and safety data with the Centers for Medicatd and Medicare (CMS), and groups who rely on this data, including the Leapfrog Group. This week, Leapfrog released its most recent scores, ranking The Medical Center, Navicent Health (MCNH) with a grade of "B."
"Atrium Health Navicent is committed to quality and patient safety, and is continually seeking ways to increase the high caliber of quality care that we offer to our patients. Over the past year, we have taken measurable steps for continuous improvement, and applaud our physicians and caregivers for their dedication to this effort," said Dr. Ninfa M. Saunders, President and CEO of Atrium Health Navicent.
Among those initiatives are the following:
Reduced readmissions for patients with chronic disease including COPD, heart failure and diabetes through new programs offered by Healthy Communities, Atrium Health Navicent.
Reduced hospital acquired infections by 54 percent through programs focused on specific infection types.
Reduced sepsis rates by implementing the Sepsis Advisor Early Warning System and a sepsis coordinator facilitating rapid response.
Improved Computerized Physician Order Entry medication order rates.
Oconee Regional Medical Center, now known as Atrium Health Navicent Baldwin (NHB), received a "C" rating for the time period observed by the Leapfrog Group. Now part of the Atrium Health Navicent system, like MCNH, the staff at NHB are continuously improving quality and safety measures.
"Atrium Health Navicent currently employs multiple initiatives that help us identify opportunities for improvement. This includes implementation of national best practices by our clinicians. We value transparency and consumer knowledge about the quality of care and safety provided by our hospital. Many organizations - including Leapfrog, Hospital Compare and US News & World Report - rate hospital performance using their own individual sets of criteria. While these ranking systems can be helpful for consumers, we encourage patients to speak with their doctor to make the best hospital choice for their needs," said Dr. Chris Hendry, Chief Operating Officer of Enterprise Clinical Systems for Atrium Health Navicent.
When making healthcare decisions, patients should use all available tools at their disposal such as talking with friends and family and consulting with doctors, nurses and other healthcare providers. The latest Leapfrog rating system is just one tool among many patients can use when making healthcare decisions such as choosing a hospital.
As with any report card, the Leapfrog grades must be interpreted in context. For example, some of the data used to calculate hospital grades are more than two years old, and may not reflect more recent performance improvement efforts. In addition, not all measures apply to all patients, which can matter when report cards are used as the primary tool to select a hospital for a specific procedure.
Variation among numerous reports and rankings of hospital performance has caused confusion for patients and healthcare professionals alike. These organizations use different quality measures, performance data and methodologies to calculate scores. As a result, a hospital may perform well on one report card and poorly on another. In fact, a 2015 Health Affairs study examining hospital performance on four rating systems (including Leapfrog) showed that only 10 percent of the 844 studied hospitals rated as a high performer by one rating system were rated as a high performer by any of the other rating systems.
While hospitals and health systems agree that quality information should be presented in an understandable manner, rating and rankings systems need to be designed with care. The American Hospital Association (AHA) has joined other hospital associations to endorse a set of principles for quality report cards that call for them to:
Have a clearly stated purpose, with measures selected to fit this purpose;
Demonstrate transparency by using a scoring methodology that can be replicated by others, clearly identifies data sources, and describes limitations of quality scores; and demonstrate validity by using statistical methods that are supported by evidence and field tested.
For more information on the Leapfrog Group and their methodology, please visit http://www.hospitalsafetygrade.org/.
About Atrium Health Navicent
Atrium Health Navicent was incorporated on November 17, 1994, as a nonprofit corporation whose primary purpose is to coordinate The Medical Center, Navicent Health and other affiliated entities in their mission of providing a comprehensive continuum of high quality, reasonably priced healthcare services to the region. Atrium Health Navicent has 970 beds for medical, surgical, rehabilitation and hospice purposes. The health system includes The Medical Center, Navicent Health, a nationally recognized tertiary teaching hospital; Atrium Health Navicent Beverly Knight Olson Children's Hospital, the region's only dedicated pediatric hospital; Atrium Health Navicent Baldwin and Medical Center of Peach County, Atrium Health Navicent, both rural hospitals; Rehabilitation Hospital, Atrium Health Navicent, the region's oldest and most experienced rehabilitation provider; Pine Pointe, Atrium Health Navicent, which provides palliative and hospice care in homes and in its facility; Carlyle Place, Atrium Health Navicent, the area's first continuing care retirement community; Navicent Health Foundation, the philanthropic arm of Atrium Health Navicent; as well as diagnostic and home care services. For more information, please visit www.navicenthealth.org.
---
---
Top Related News
Atrium Health Navicent Continues Program to Help Georgians Start Careers in Health Care
9/28/23
Read More
Atrium Health Navicent to Provide Ambulance Service to Baldwin County
9/27/23
Read More
Atrium Health Navicent Physicians Urge Families to Prioritize Healthy Habits to Fight Childhood Obesity
9/26/23
Read More