The Medical Center, Navicent Health Nationally Recognized for AFib Care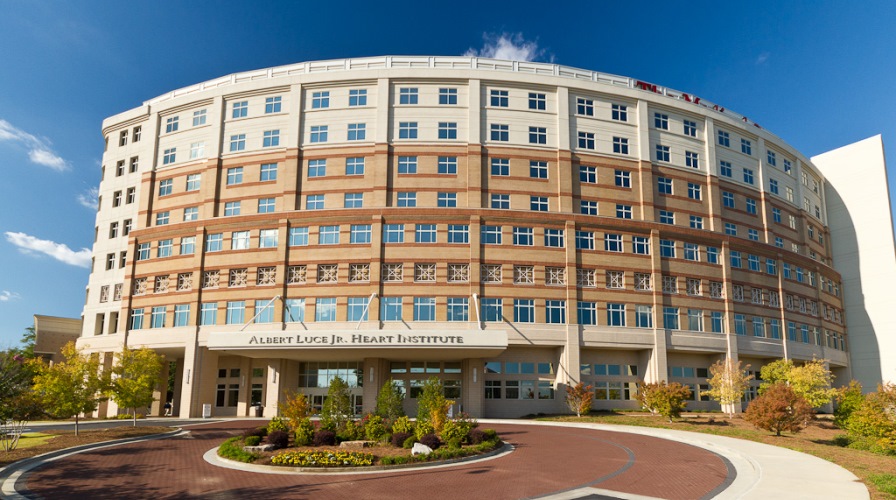 American Heart Association Recognizes Macon Hospital Among Peers for AFib Management
The Medical Center, Navicent Health (MCNH) has received the Get With The Guidelines®-AFIB Silver Quality Achievement Award for implementing specific quality improvement measures outlined by the American Heart Association and Heart Rhythm Society guidelines for the management of patients with atrial fibrillation (AFIB).
Get With The Guidelines-AFIB was developed to assist healthcare professionals to provide the most up-to-date, research-based guidelines for patients with AFIB, an irregular heartbeat that can lead to stroke and other complications.
MCNH earned the award for meeting specific quality achievement measures at a set level for a designated period. These measures include proper use of medications and aggressive risk reduction therapies such as safe anticoagulants to prevent stroke. Also evaluated is the use of medications to stabilize the heart rate and rhythm and other medications needed to treat additional heart disease. Before they are discharged, patients also receive education on managing their condition and stroke risk, counseling if needed, and plans on follow-up care.
"The Medical Center, Navicent Health is dedicated to providing the highest standard of care for heart patients, including those with AFIB. Research has shown there are benefits to patients who are treated at hospitals that have adopted the Get With The Guidelines program, including lower risk of rehospitalization and reduced mortality rates. Using this program also allows us to track and measure our success in meeting internationally-respected clinical guidelines," said Patrice Walker, MD, Chief Medical Officer for MCNH.
According to the American Heart Association, more than 2.7 million adults suffer from atrial fibrillation. The condition accounts for about one-third of hospitalizations for cardiac rhythm disturbance and is associated with a five-fold increase risk of stroke. Proper AFIB treatment can reduce these risks.
Symptoms of AFIB include irregular heartbeat, heart palpitations, lightheadedness, extreme fatigue, shortness of breath and chest pain. People of European ancestry are more likely to be affected by AFIB than other races and ethnicities. Other risk factors include age, high blood pressure, obesity, diabetes and smoking. AFIB may be managed with medication to control the heart rhythm and rate and certain lifestyle changes to control risk factors. Surgical options are also available.
About Atrium Health Navicent
Atrium Health Navicent, the leading provider of healthcare in central and south Georgia, is committed to its mission of elevating health and wellbeing through compassionate care. Providing more than 1,000 beds and offering care in 53 specialties at more than 50 facilities throughout the region, Atrium Health Navicent provides care for healthcare consumers' through an academic medical center; community, pediatric and rehabilitation hospitals; urgent care centers; physician practices; diagnostic centers; home health; hospice and palliative care; and a life plan community. Atrium Health Navicent is dedicated to enhancing health and wellness for individuals throughout the region through nationally recognized quality care, community health initiatives and collaborative partnerships. For more information, please visit www.navicenthealth.org
.
---
---
Top Related News
Atrium Health Navicent Continues Program to Help Georgians Start Careers in Health Care
9/28/23
Read More
Atrium Health Navicent to Provide Ambulance Service to Baldwin County
9/27/23
Read More
Atrium Health Navicent Physicians Urge Families to Prioritize Healthy Habits to Fight Childhood Obesity
9/26/23
Read More