Outcome Health Announces Partnership With Navicent Health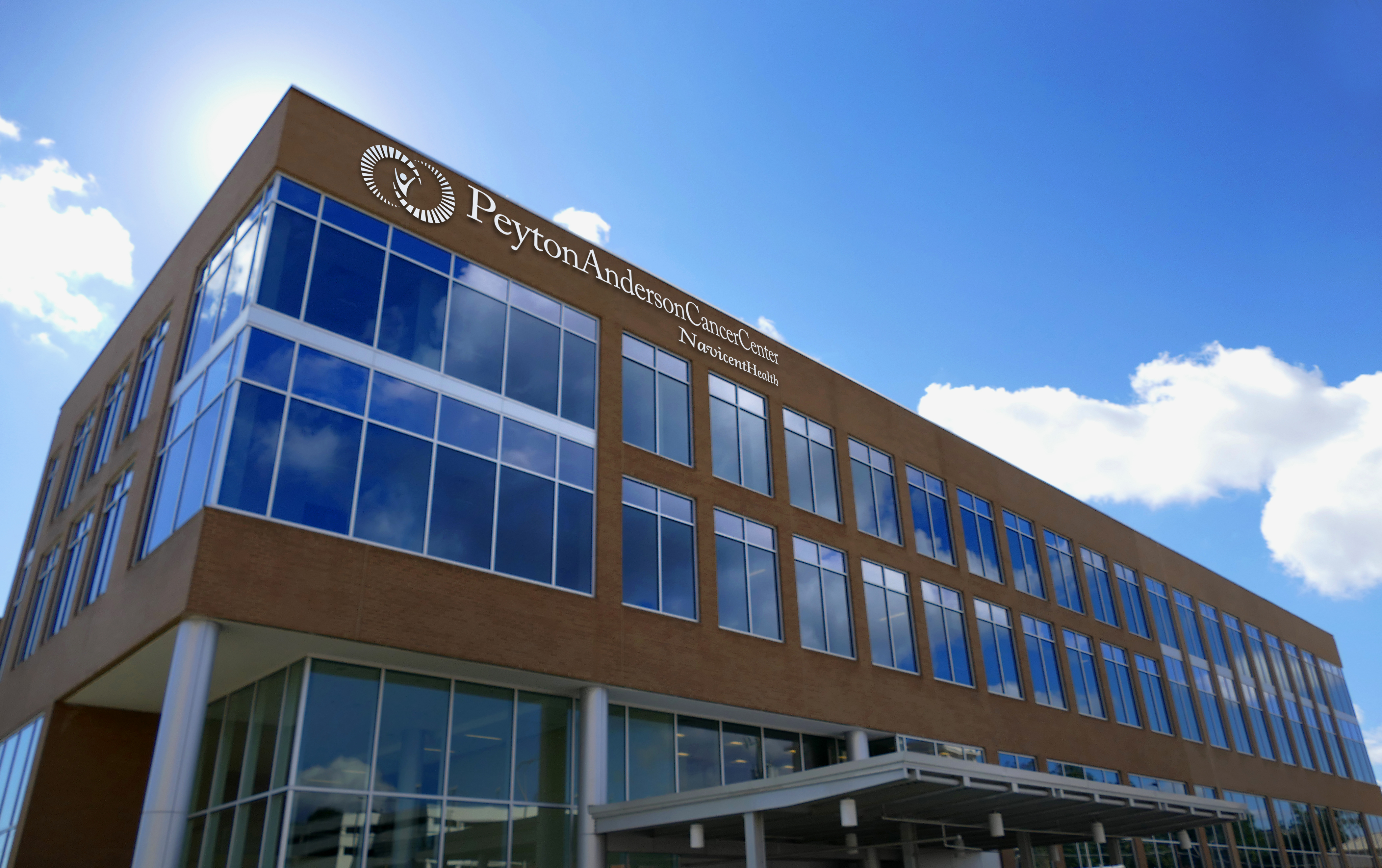 Partnership Will Improve Patient Education and Care Through Innovative Technology and Tools
Outcome Health, which provides health intelligence in moments of care to improve patient outcomes, today announced a partnership with Atrium Health Navicent in Macon, Ga. The partnership will bring the Outcome Health platform to Atrium Health Navicent Physicians Group which includes over 100 active physicians and their medical/surgical practices.
As part of the partnership, Outcome Health is working with Peyton Anderson Cancer Center, Atrium Health Navicent, which provides treatment for various types of cancer including breast cancer, colon cancer, lung cancer, prostate cancer, head and neck cancer, skin cancer, and pancreatic cancer, to implement an innovative education platform across the entire patient experience, including waiting areas, exam rooms, and infusion chairs.
"Outcome Health is committed to collaborating with patients, physicians and healthcare providers to activate the best health outcome possible for every person in the world," said Rishi Shah, Co-Founder and CEO of Outcome Health. "Through our partnership with Atrium Health Navicent, we will connect with patients during the early stages of their experience, equipping them with the tools and information to have meaningful conversations with their physicians that impact the success of their treatment and experience."
Additionally, this partnership will establish a platform of communication and education for patients across the entire Atrium Health Navicent system which employs more than 5,000 people. Atrium Health Navicent and Outcome Health will be tracking and monitoring the impact of the Outcome Health platform to show improvement of patient engagement, adherence to treatment plans, and overall outcomes.
"Peyton Anderson Cancer Center, Atrium Health Navicent is passionate about advancing the health care for all of our patients," said Paul Dale, M.D., Medical Director, Peyton Anderson Cancer Center, Atrium Health Navicent. "We're thrilled to partner with Outcome Health to transform the way we connect with, support and treat our patients during the most critical moments of care."
"By partnering with Outcome Health, Atrium Health Navicent is improving patient education in a manner that is both relevant and timely and also easily accessible. We look forward to measuring the impacts of this new partnership through patient satisfaction and outcomes," said Christopher Cornue, Chief Strategy and Innovation Officer for Atrium Health Navicent.
The Outcome Health platform includes a network of more than 140,000 waiting room screens, patient tablets, wallboards and wi-fi access points in physician practices. Using the platform patients receive relevant and actionable healthcare intelligence along with contextual advertising in the moments of care. Outcome Health has received independent certification of its health intelligence platform in accordance with the BPA Worldwide rules for audience qualification and the Interactive Advertising Bureau (IAB) guidelines for impression measurement from BPA's iCompli division.
About Outcome Health
Outcome Health delivers better health outcomes and impacts the human condition positively through technology. Founded in 2006 by Rishi Shah and Shradha Agarwal, the company has doubled each year in its scale of technology implementation at outpatient healthcare facilities, business partnerships with global life sciences and medical device companies, product innovation and team growth. Decision platforms such as digital anatomy boards, interactive educational tablets and mobile connectivity in consultation rooms deliver measurable outcomes through actionable intelligence on conditions, treatments and lifestyle changes to improve the quality of life. To find out more about Outcome Health, visit www.OutcomeHealth.com.
About Atrium Health Navicent
Atrium Health Navicent was incorporated on November 17, 1994, as a nonprofit corporation whose primary purpose is to coordinate The Medical Center, Navicent Health and other affiliated entities in their mission of providing a comprehensive continuum of high quality, reasonably priced healthcare services to the region. Atrium Health Navicent has 970 beds for medical, surgical, rehabilitation and hospice purposes. The health system includes The Medical Center, Navicent Health, a nationally recognized tertiary teaching hospital; Atrium Health Navicent Beverly Knight Olson Children's Hospital, the region's only dedicated pediatric hospital; Atrium Health Navicent Baldwin and Medical Center of Peach County, Atrium Health Navicent, both rural critical access hospitals; Rehabilitation Hospital, Atrium Health Navicent, the region's oldest and most experienced rehabilitation provider; Pine Pointe, Atrium Health Navicent, which provides palliative and hospice care in homes and in its facility; Carlyle Place, Atrium Health Navicent, the area's first continuing care retirement community; Navicent Health Foundation, the philanthropic arm of Atrium Health Navicent; as well as diagnostic and home care services. For more information, please visit www.navicenthealth.org.
---
---
Top Related News
Atrium Health Navicent Continues Program to Help Georgians Start Careers in Health Care
9/28/23
Read More
Atrium Health Navicent to Provide Ambulance Service to Baldwin County
9/27/23
Read More
Atrium Health Navicent Physicians Urge Families to Prioritize Healthy Habits to Fight Childhood Obesity
9/26/23
Read More