Navicent Health Volunteers Award Grace Barnes Memorial Scholarship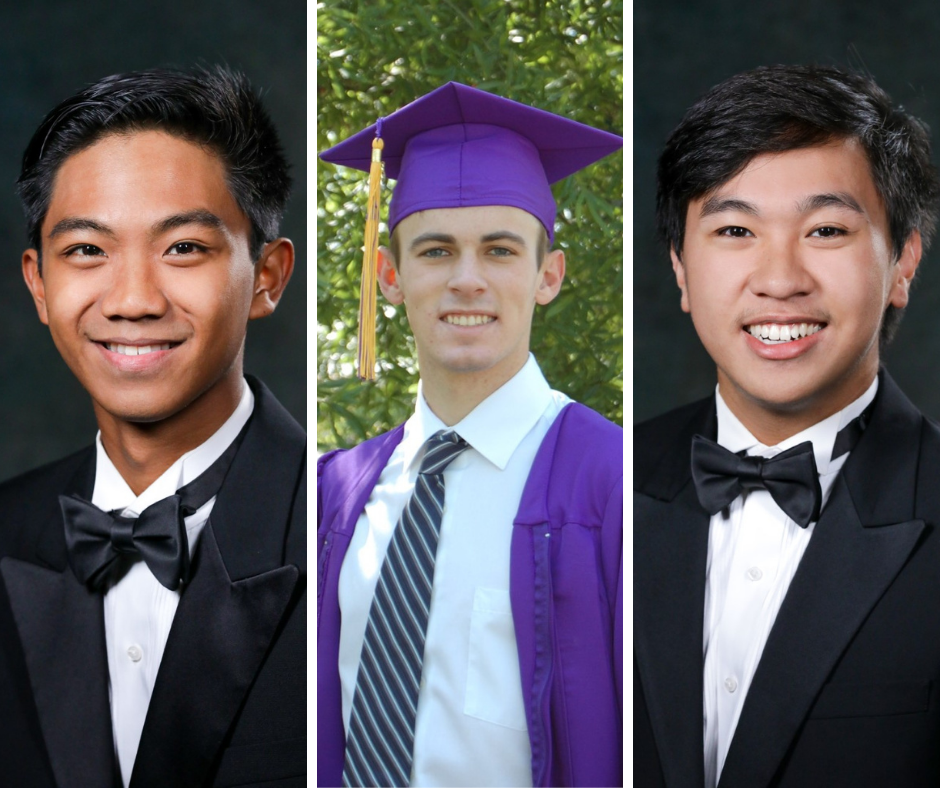 Annual Scholarship Supports College Students Pursuing Healthcare Degrees
The Medical Center, Navicent Health Auxiliary has announced the winners of its 2020 Grace Barnes Memorial Scholarship. The following scholarship recipients will each receive $750.00 per semester to pursue degrees in healthcare fields:
Daniel Hicks (Jones County High School, class of 2020)
Justin Kim (Mount de Sales Academy, class of 2020)
Ethan Rimando (Mount de Sales Academy, class of 2020)
"We are thrilled to be able to provide this annual scholarship to outstanding students pursuing careers in healthcare. We look forward to playing a small role in their future success, and hope to work alongside them at Atrium Health Navicent one day," said Mary Robertson, President of The Medical Center, Navicent Health Auxiliary.
The Grace Barnes Memorial Scholarship is awarded annually to full time college students pursuing degrees in nursing or an allied medical field. Scholarship recipients must maintain a cumulative grade point average of 3.0 in order to be eligible for the scholarship. The scholarship is fully funded by The Medical Center, Navicent Health Auxiliary through various fundraising sales held throughout the year.
In the photo: Grace Barnes Memorial Scholarship winners Daniel Hicks and Ethan Rimando. Not pictured, Justin Kim.
About Atrium Health Navicent
Atrium Health Navicent, the leading provider of healthcare in central and south Georgia, is committed to its mission of elevating health and wellbeing through compassionate care. Providing more than 1,000 beds and offering care in 53 specialties at more than 50 facilities throughout the region, Atrium Health Navicent provides care for healthcare consumers' through an academic medical center; community, pediatric and rehabilitation hospitals; urgent care centers; physician practices; diagnostic centers; home health; hospice and palliative care; and a life plan community. Atrium Health Navicent is dedicated to enhancing health and wellness for individuals throughout the region through nationally recognized quality care, community health initiatives and collaborative partnerships. For more information, please visit www.navicenthealth.org.
---
---
Top Related News
Atrium Health Navicent Continues Program to Help Georgians Start Careers in Health Care
9/28/23
Read More
Atrium Health Navicent to Provide Ambulance Service to Baldwin County
9/27/23
Read More
Atrium Health Navicent Physicians Urge Families to Prioritize Healthy Habits to Fight Childhood Obesity
9/26/23
Read More