Navicent Health's Dr. Ninfa M. Saunders Among Most Influential Georgians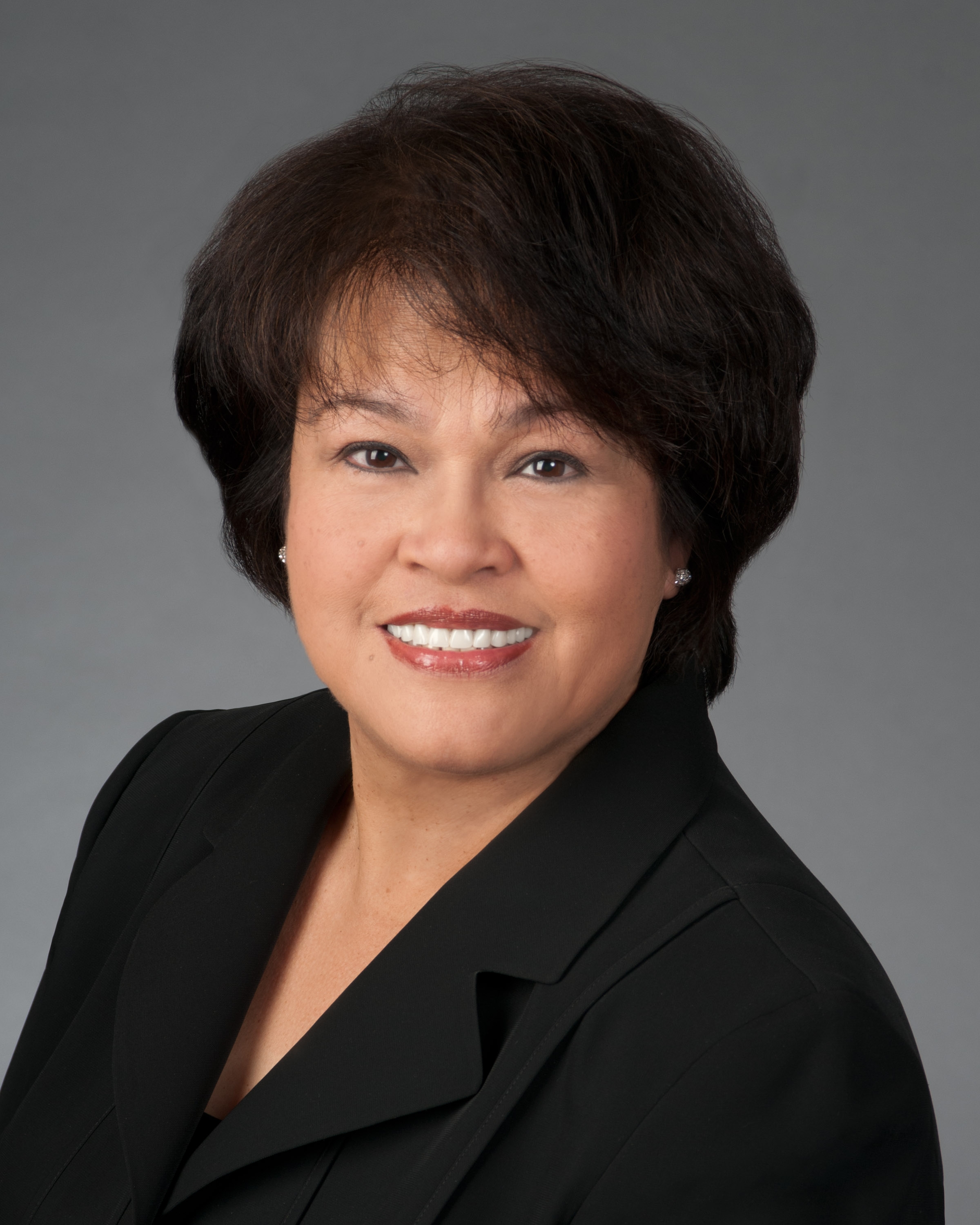 CEO Selected by Georgia Trend Magazine for Third Time
Dr. Ninfa M. Saunders, President and CEO of Atrium Health Navicent was recently included on Georgia Trend's annual listing of "100 Most Influential Georgians." Saunders 2020 inclusion is the third time she has made the prestigious list in five years, demonstrating her continued impact on healthcare and Georgia's healthcare consumers.
Georgia Trend's editorial staff works throughout the year to compile the names of those leaders who use their power and influence to make the greatest contributions to their industry, their community and their state. According to a statement on Georgia Trend's website, the 100 Influential Georgians included on this year's list "have challenged, inspired and led efforts to bring about positive change in virtually every corner of the Peach State. Some are very public figures, while others work quietly behind the scenes"¦All are tireless and passionate in pursuit of their vision for a better Georgia."
"Atrium Health Navicent is a dynamic industry leader and a model for other healthcare providers in an evolving healthcare industry We are thrilled that Dr. Saunders and Atrium Health Navicent have been recognized for the contributions that they are making to our state for the benefit of all Georgians," said Starr Purdue, Chairperson of the Atrium Health Navicent Board of Directors.
Saunders is recognized as a visionary force and a top leader in the state for making a number of contributions to healthcare, including:
Her organization's strategic combination with Charlotte-based Atrium Health, a move made to expand access to high quality health services for healthcare consumers across the Southeast.
The grand opening of Atrium Health Navicent Beverly Knight Olson Children's Hospital a state-of-the-art pediatric hospital has allowed Atrium Health Navicent to expand specialized pediatric services for the young patients and families across the state.
Atrium Health Navicent's continued commitment to improving health equity while minimizing disparities. Atrium Health Navicent received the American Hospital Association's 2018 Equity of Care Award for its success in improving care for all healthcare consumers, regardless of race, ethnicity or socioeconomic status.
Dr. Saunders' efforts to consolidate local healthcare options, collaborate with competitors and increase Georgia's medical profile have also drawn increased attention to both Saunders and Atrium Health Navicent.
"It is truly an honor to be recognized on Georgia Trend's list of the state's most elite and influential leaders. This recognition is testament to the impact we are making as we lead industry transformation and improve the lives of those we serve. We are not only improving healthcare across the Southeast through our work with Atrium Health, but also setting a standard for others to follow," said Saunders.
"I've had the pleasure of knowing Ninfa for many years and one thing that has always stood out is her passion. Ninfa is not only known in the state of Georgia, but nationally as a trailblazer - especially when it comes to her commitment to improving health equity while eliminating disparities in care. Atrium Health is proud to call her and our teammates at Atrium Health Navicent family, as we work together to improve health, elevate hope and advance healing for all," said Eugene A. Woods, President and CEO of Atrium Health.
Georgia Trend is the only statewide business publication in the market, reaching more than 50,000 subscribers. The monthly publication offers analysis of business and political trends around the state and economic development at the local level; creates a forum for leaders to voice their opinions on critical issues; and recognizes individuals, like Saunders, who make a positive impact on Georgia.
Georgia Trend's list of 100 Influential Georgians includes elected and government officials, educators, entertainers, philanthropists and various industry executives. To view the complete list, please click here.
About Atrium Health Navicent
Atrium Health Navicent, the leading provider of healthcare in central and south Georgia, is committed to its mission of elevating health and wellbeing through compassionate care. Providing more than 1,000 beds and offering care in 53 specialties at more than 50 facilities throughout the region, Atrium Health Navicent provides care for healthcare consumers' through an academic medical center; community, pediatric and rehabilitation hospitals; urgent care centers; physician practices; diagnostic centers; home health; hospice and palliative care; and a life plan community. Atrium Health Navicent is dedicated enhancing health and wellness for individuals throughout the region through nationally-recognized quality care, community health initiatives and collaborative partnerships. For more information, please visit www.navicenthealth.org.
---
---
Top Related News
Atrium Health Navicent Continues Program to Help Georgians Start Careers in Health Care
9/28/23
Read More
Atrium Health Navicent to Provide Ambulance Service to Baldwin County
9/27/23
Read More
Atrium Health Navicent Physicians Urge Families to Prioritize Healthy Habits to Fight Childhood Obesity
9/26/23
Read More