Navicent Health Reminds Individuals Of All Ages To Be Prepared For Storm Damage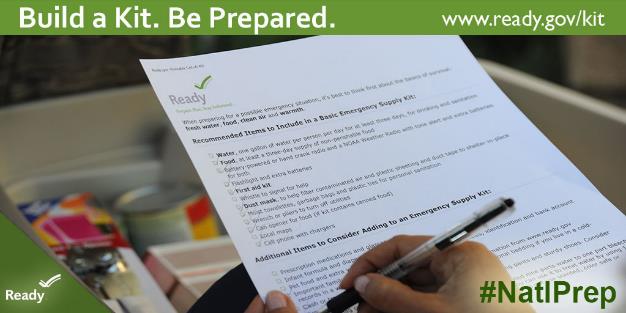 No matter how close to Hurricane Irma you are, it's critical to be prepared for potential storm damage. Individuals of all ages should take the time to read and prepare according to their needs. Individuals, regardless of age, should do the following:
Understand actions taken to be prepared for an emergency.
Be aware of specific needs that are needed if an emergency strikes: medication, power needs, eye glasses, devices that you may count on, and pet needs.
Understand safety tips and protective actions that should be in place before or during a disaster.
For further updates during Hurricane Irma, including possible facility closures at Atrium Health Navicent, please monitor our Facebook, Twitter or Instagram accounts as well as www.navicent.org
About Atrium Health Navicent
Atrium Health Navicent was incorporated on November 17, 1994, as a nonprofit corporation whose primary purpose is to coordinate the Medical Center, Navicent Health and other affiliated entities in their mission of providing a comprehensive continuum of high quality, reasonably priced healthcare services to the region. Atrium Health Navicent has 830 beds for medical, surgical, rehabilitation and hospice purposes. The health system includes The Medical Center, Navicent Health, a nationally recognized tertiary teaching hospital; Atrium Health Navicent Beverly Knight Olson Children's Hospital, the region's only dedicated pediatric hospital; Medical Center of Peach County, Atrium Health Navicent, a rural critical access hospital; Rehabilitation Hospital, Atrium Health Navicent, the region's oldest and most experienced rehabilitation provider; Pine Pointe, Atrium Health Navicent, which provides palliative and hospice care in homes and in its facility; Carlyle Place, Atrium Health Navicent, the area's first continuing care retirement community; Navicent Health Foundation, the philanthropic arm of Atrium Health Navicent; as well as diagnostic and home care services. For more information, please visit www.navicenthealth.org.
---
---
Top Related News
Atrium Health Navicent Continues Program to Help Georgians Start Careers in Health Care
9/28/23
Read More
Atrium Health Navicent to Provide Ambulance Service to Baldwin County
9/27/23
Read More
Atrium Health Navicent Physicians Urge Families to Prioritize Healthy Habits to Fight Childhood Obesity
9/26/23
Read More