Navicent Health Releases 2016 Report to Our Community Celebrating $80 Million in Donated Care and Annual Giving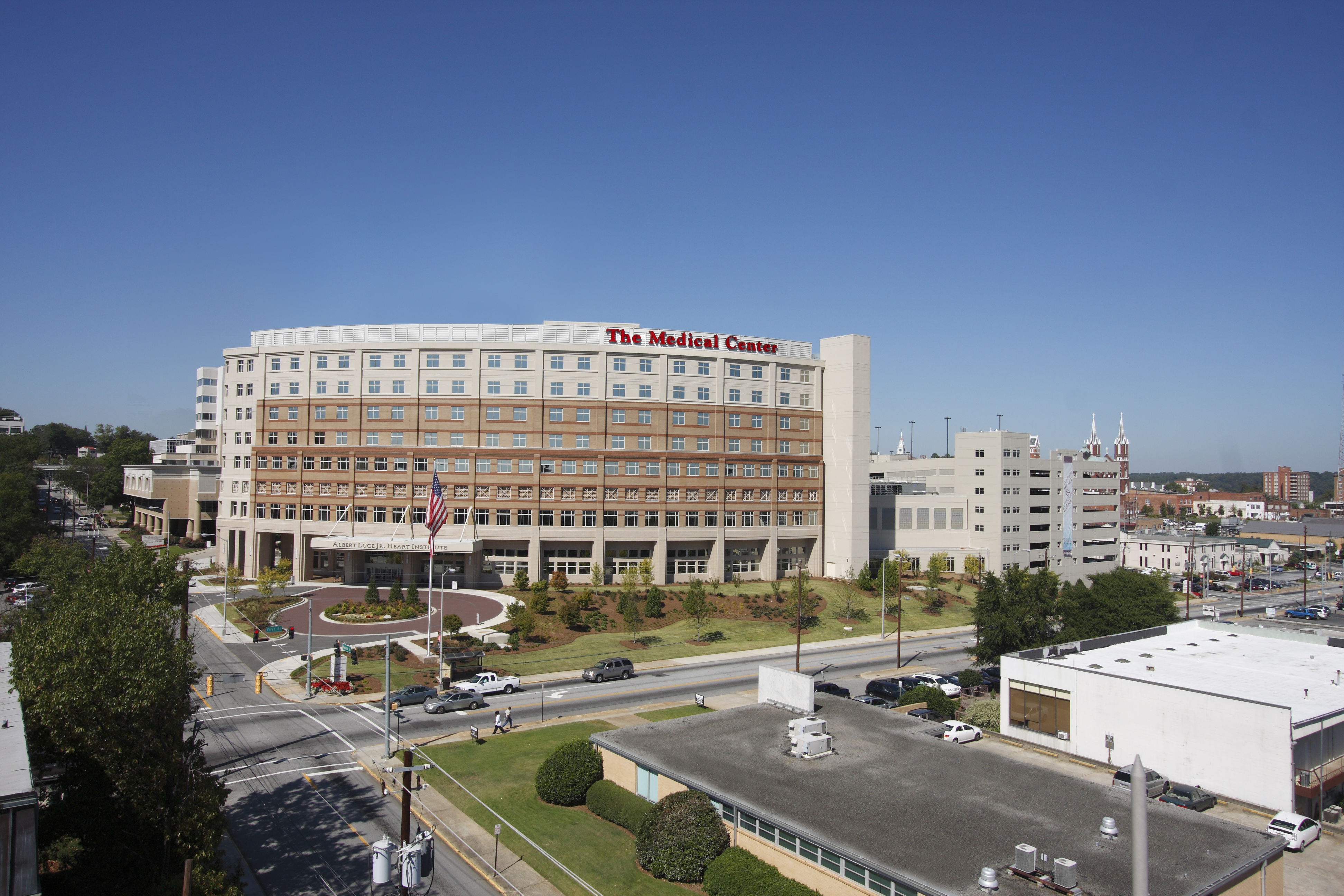 Atrium Health Navicent released its 2016 Report to Our Community today, revealing it delivered $80 million in uncompensated and charity care in 2016, $10 million more than in previous years, and reaffirming the organization's commitment to safe, quality care for all patients.
The 2016 Report to Our Community recapped the organization's efforts to continue expanding its services to serve Georgians with the right care at the right time and in the right place - close to home.
"Our first priority is delivering the highest level of patient care - everything we do is about our patients. We are committed to delivering the best care to as many patients as possible for a stronger Macon and a stronger region," said Dr. Ninfa M. Saunders, FACHE, President and CEO of Atrium Health Navicent.
The report underscores the charitable work Atrium Health Navicent continued in 2016, such as the launch of MedLaw - an interdisciplinary team in partnership with Mercer University School of Law and Georgia Legal Services comprised of legal, social and medical workers to provide free civil legal services to qualified Atrium Health Navicent patients. Atrium Health Navicent also introduced OrCAREstra, a new service to assist patients and their loved ones in coordinating needed care.
Additionally, Atrium Health Navicent announced a partnership with First Choice Primary Care, Bibb County's Federally Qualified Health Center, to open two new health clinics to serve uninsured and underinsured neighborhoods on South Houston Avenue and Napier Avenue.
Other accomplishments, wins and key points of growth for Atrium Health Navicent in the last year include:
U.S. News & World Report recognized The Medical Center, Navicent Health (MCNH) as one of the best hospitals in the state of Georgia, ranking MCNH as third in the state and the only hospital in central Georgia recognized as a top performer
Breast Care Center, Atrium Health Navicent was designated a Certified Quality Breast Center of Excellence - the highest level attainable - by the National Consortium of Breast Centers; Atrium Health Navicent also introduced the region's first 3D mammography for greater accuracy and earlier detection of cancer cells
Atrium Health Navicent unveiled its most recent service for our youngest Georgians - a state-of-the-art comprehensive pediatric emergency center, along with announcing the intent to build the new Atrium Health Navicent Beverly Knight Olson Children's Hospital to expand pediatric service options in a hospital specifically designed to meet the needs of ill and injured children
The Hospital Authority of Monroe County and Atrium Health Navicent agreed to a management relationship and Atrium Health Navicent assumed management of Monroe County Hospital later in the year
Atrium Health Navicent introduced the newest tool in its diagnostics arsenal - a new mobile MRI coach equipped with GE's 1.5 T MRI System; the coach will allow Atrium Health Navicent to provide state-of-the-art diagnostic testing in rural areas, bringing the testing to the patient rather than having the patient travel for the test
About Atrium Health Navicent
Atrium Health Navicent was incorporated on November 17, 1994, as a nonprofit corporation whose primary purpose is to coordinate the Medical Center, Navicent Health and other affiliated entities in their mission of providing a comprehensive continuum of high quality, reasonably priced healthcare services to the region. Atrium Health Navicent has 830 beds for medical, surgical, rehabilitation and hospice purposes. The health system includes The Medical Center, Navicent Health, a nationally recognized tertiary teaching hospital; Atrium Health Navicent Beverly Knight Olson Children's Hospital, the region's only dedicated pediatric hospital; Medical Center of Peach County, Atrium Health Navicent, a rural critical access hospital; Rehabilitation Hospital, Atrium Health Navicent, the region's oldest and most experienced rehabilitation provider; Pine Pointe, Atrium Health Navicent, which provides palliative and hospice care in homes and in its facility; Carlyle Place, Atrium Health Navicent, the area's first continuing care retirement community; Navicent Health Foundation, the philanthropic arm of Atrium Health Navicent; as well as diagnostic and home care services. For more information, please visit www.navicenthealth.org.
---
---
Top Related News
Atrium Health Navicent Continues Program to Help Georgians Start Careers in Health Care
9/28/23
Read More
Atrium Health Navicent to Provide Ambulance Service to Baldwin County
9/27/23
Read More
Atrium Health Navicent Physicians Urge Families to Prioritize Healthy Habits to Fight Childhood Obesity
9/26/23
Read More