Navicent Health Hospitals Achieve ISO 9001:2015 Certification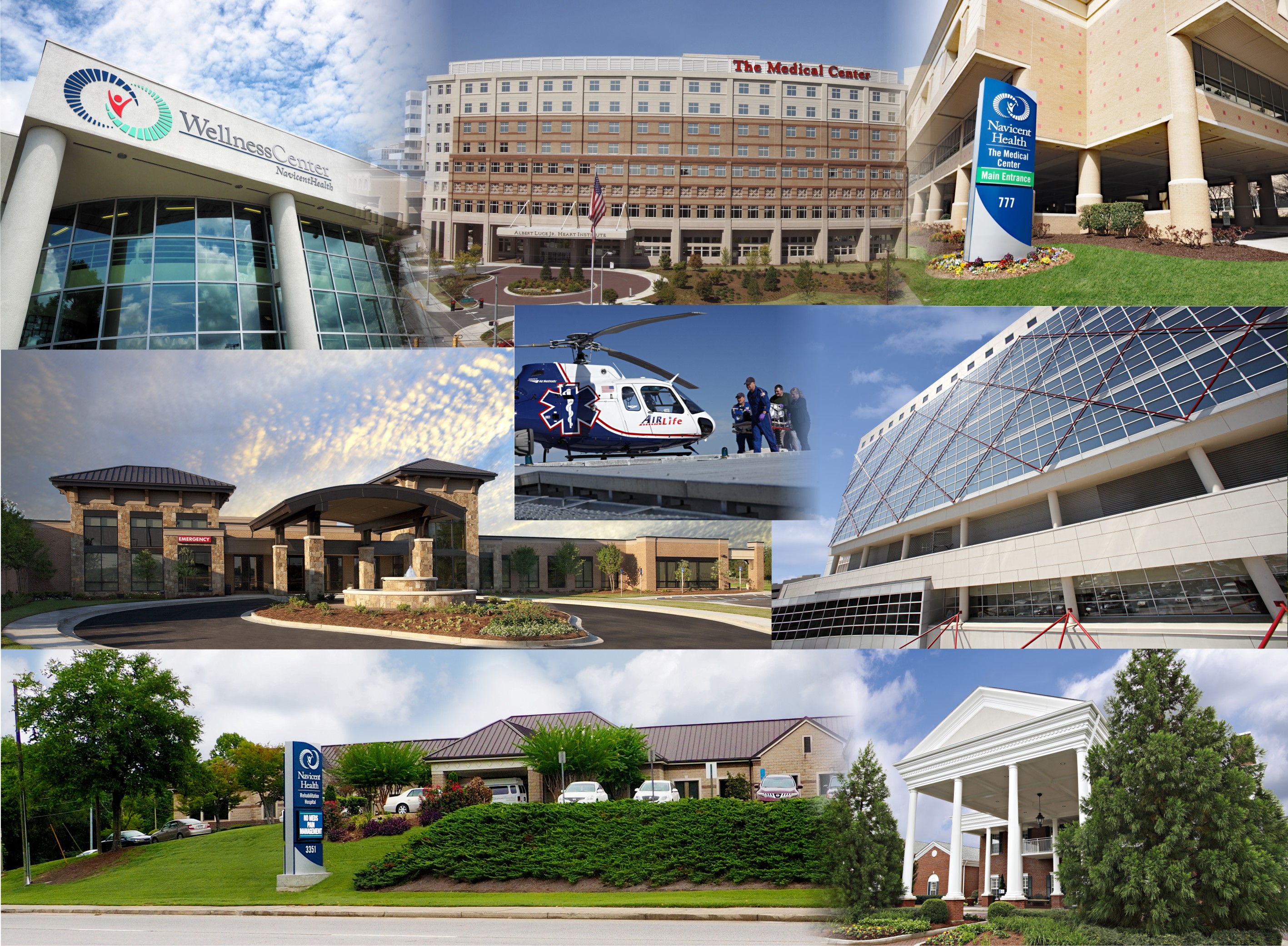 Certification Recognizes Atrium Health Navicent's Commitment to Quality Care
Atrium Health Navicent is pleased to announce that three of its hospitals and a number of outpatient facilities have achieved the International Organization for Standardization (ISO) 9001:2015 certification from Det Norske Veritas /Germanischer Lloyd (DNV GL). ISO 9001:2015 is a set of quality management standards that enable organizations like Atrium Health Navicent to meet and exceed customer expectations through continuous process improvement.
ISO is an independent, non-governmental international organization with a global network of national standards bodies. International Standards provide world-class specifications for products, services and systems, to ensure quality, safety and efficiency. ISO has published 22195 International Standards and related documents, covering almost every industry, from technology, to manufacturing, to food safety, to agriculture and healthcare.
ISO certification is recognized as the gold standard for organizations across multiple industries worldwide, including healthcare. Atrium Health Navicent has been accredited by DNV GL since 2013. After earning DNV GL accreditation, became certified to ISO standards.
"The DNV GL accreditation ensures that hospitals meet basic requirements by providing safe and effective care, while ISO certification fosters a culture of continuous improvement, high performance and high reliability around customer requirements," said Casey Bedgood, CSSBB, MPA, System Accreditation Optimization Officer with Atrium Health Navicent.
Bedgood and the accreditation team led Atrium Health Navicent to transition from ISO 9001:2008 and achieve ISO 9001:2015 certification in just 15 weeks through a three-phase approach that ensured the health system met its ISO certification goal. Those Atrium Health Navicent facilities certified include The Medical Center, Navicent Health in Macon; Rehabilitation Hospital, Atrium Health Navicent in Macon; Medical Center of Peach County, Atrium Health Navicent in Byron; Atrium Health Navicent's urgent care centers in Macon; and numerous health clinics and outpatient facilities throughout central Georgia.
"While the general time frame for planning for ISO 9001:2015 certification is between two and five years, our team succeeded in transitioning from ISO 9001:2008 to ISO 9001:2015 in 15 weeks. Doing so is an incredible accomplishment and took the devotion of our entire team. This certification proves Atrium Health Navicent's dedication to superior patient-centered care," said Susan Harris, RN, MBA, CSSBB, Chief Operating Officer, The Medical Center, Navicent Health.
In order to receive certification, a healthcare organization must adhere to a customer focused culture and seek to improve hospital performance and reliability. ISO 9001:2015 specifically focuses on seven core areas, including:
Customer service
Top-down leadership involvement
Engaging people
Process approach
Continuous improvement
Evidence-based decision making
Relationship management
"By implementing ISO 9001:2015 training, we not only achieved certification, but have empowered our employees across multiple Atrium Health Navicent entities to continuously improve our processes, which will lead to increased patient satisfaction, increased job satisfaction for our staff, and benefit the health system as a whole. We are so pleased that our amazing employees have embraced and implemented ISO 9001:2015 and achieved this certification," said Dr. Ninfa M. Saunders, FACHE, President and CEO of Atrium Health Navicent.
ISE Magazine recently highlighted Atrium Health Navicent's efforts to achieve ISO 9001:2015 Certification in its May issue in an article entitled "Mission Possible: ISO Certification." ISE Magazine is a monthly publication of the Institute of Industrial and System Engineers (ISE) and serves a diverse readership of professionals and students with a common interest of industrial engineering. As a leading voice in the industry, ISE Magazine strives to provide useful, timely and thought-provoking content to assist readers as they enhance their professional capabilities, improve organizational performance and develop the profession.
About Atrium Health Navicent
Atrium Health Navicent was incorporated on November 17, 1994, as a nonprofit corporation whose primary purpose is to coordinate The Medical Center, Navicent Health and other affiliated entities in their mission of providing a comprehensive continuum of high quality, reasonably priced healthcare services to the region. Atrium Health Navicent has 970 beds for medical, surgical, rehabilitation and hospice purposes. The health system includes The Medical Center, Navicent Health, a nationally recognized tertiary teaching hospital; Atrium Health Navicent Beverly Knight Olson Children's Hospital, the region's only dedicated pediatric hospital; Atrium Health Navicent Baldwin and Medical Center of Peach County, Atrium Health Navicent, both rural critical access hospitals; Rehabilitation Hospital, Atrium Health Navicent, the region's oldest and most experienced rehabilitation provider; Pine Pointe, Atrium Health Navicent, which provides palliative and hospice care in homes and in its facility; Carlyle Place, Atrium Health Navicent, the area's first continuing care retirement community; Navicent Health Foundation, the philanthropic arm of Atrium Health Navicent; as well as diagnostic and home care services. For more information, please visit www.navicenthealth.org.
---
---
Top Related News
Register Now for the 31st Annual Reindeer Run
11/27/23
Read More
Atrium Health Navicent Offers Tips to Help You Deck the Halls with Safety in Mind
11/25/23
Read More
Atrium Health Navicent's Dr. Dennis Ashley Receives 2023 Research Award
11/22/23
Read More