Navicent Health Announces Designated Institutional Officer Sandra E. Moore, MD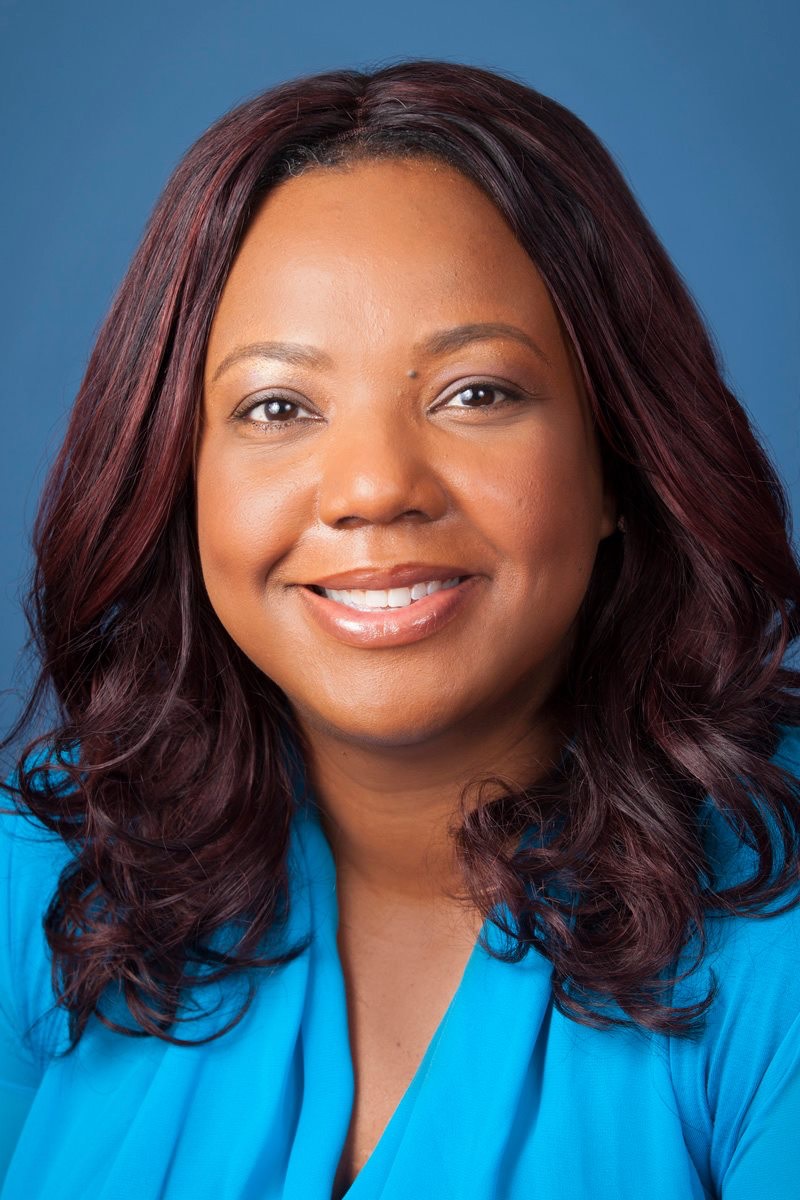 Dr. Moore to Oversee Graduate Medical Education Programs
Atrium Health Navicent is pleased to announce the appointment of Sandra E. Moore, MD, MS to the position of Designated Institutional Officer (DIO). As DIO, Dr. Moore will coordinate, manage and supervise Atrium Health Navicent's graduate medical education (GME) programs.
Dr. Moore joins Atrium Health Navicent from Morehouse School of Medicine (Atlanta), where she served as an Associate Professor of Pediatrics and Pediatric Residency Program Director. Dr. Moore joined Morehouse School of Medicine in 2002 after completing her pediatric residency training. In 2006, Dr. Moore became an active member of Children's Healthcare of Atlanta, where she served in multiple roles including president of the medical staff from 2012 until 2014, and as a member of the credentialing committee and Medical Executive committee. She was also a member of their physician leadership council, which advised the chief medical officer and chief operating officer.
Under Dr. Moore's leadership, the residency program increased its Board pass rate by 20 percentage points, developed and implemented both an evidence-based medicine and QI curriculum for all residents and improved the program's compliance on the annual Resident ACGME survey. Because of the program's ongoing QI project to increase the Board pass rate, Dr. Moore was able to obtain the program faculty Maintenance of Certification (MOC) points, which they need to maintain their own Board certification status. During her tenure at MSM, Dr. Moore mentored countless students, serving as an academic and research mentor.
"Dr. Moore has a proven record of leadership excellence for graduate medical education and residency programs. She will be a tremendous asset to our leadership team at Atrium Health Navicent as we train the next generation of physicians to provide care for this region and beyond," said Dr. Ninfa M. Saunders, FACHE, President and CEO of Atrium Health Navicent.
Dr. Moore graduated cum laude from the University of Maryland Baltimore County (UMBC) with a Bachelor of Science in Biochemistry and African American Studies. She received her Medical Degree from the University of Maryland Baltimore (UMAB) and completed her Pediatric Internship and Residency at the University of Maryland Medical Center. She completed her Master of Science in Clinical Research (MSCR) at MSM in 2007. In addition, she has completed several GME-related leadership programs over the years.
Her professional and research interests include GME, and obesity in pediatric and underserved populations. Her personal interest is understanding, incorporating and maintaining wellness in a busy lifestyle. She has written several journal articles, has presented numerous poster and oral abstracts, as well as authored a book on pediatric obesity in minority children, Scale Back: Why Childhood Obesity is not just about Weight. In her free time, Dr. Moore enjoys walking, traveling and mentoring students.
About Atrium Health Navicent
Atrium Health Navicent was incorporated on November 17, 1994, as a nonprofit corporation whose primary purpose is to coordinate The Medical Center, Navicent Health and other affiliated entities in their mission of providing a comprehensive continuum of high quality, reasonably priced healthcare services to the region. Atrium Health Navicent has 970 beds for medical, surgical, rehabilitation and hospice purposes. The health system includes The Medical Center, Navicent Health, a nationally recognized tertiary teaching hospital; Atrium Health Navicent Beverly Knight Olson Children's Hospital, the region's only dedicated pediatric hospital; Atrium Health Navicent Baldwin and Medical Center of Peach County, Atrium Health Navicent, both rural critical access hospitals; Rehabilitation Hospital, Atrium Health Navicent, the region's oldest and most experienced rehabilitation provider; Pine Pointe, Atrium Health Navicent, which provides palliative and hospice care in homes and in its facility; Carlyle Place, Atrium Health Navicent, the area's first continuing care retirement community; Navicent Health Foundation, the philanthropic arm of Atrium Health Navicent; as well as diagnostic and home care services. For more information, please visit www.navicenthealth.org.
---
---
Top Related News
Atrium Health Navicent Continues Program to Help Georgians Start Careers in Health Care
9/28/23
Read More
Atrium Health Navicent to Provide Ambulance Service to Baldwin County
9/27/23
Read More
Atrium Health Navicent Physicians Urge Families to Prioritize Healthy Habits to Fight Childhood Obesity
9/26/23
Read More