Navicent Health and Emory Healthcare Announce Surgical Partnership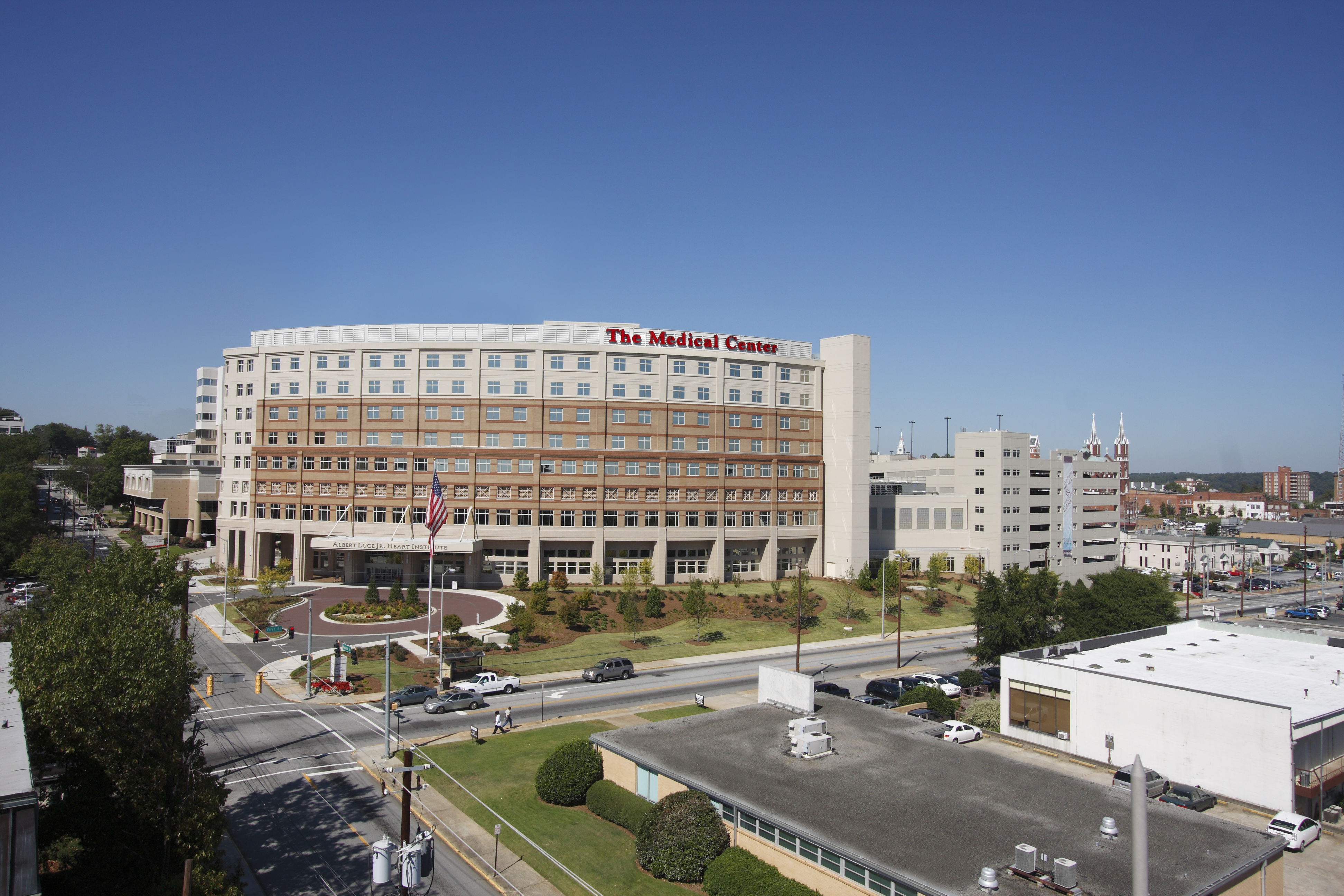 Atrium Health Navicent in Macon and Emory Healthcare are announcing a collaborative clinical partnership. The agreement includes a formal restructuring of Atrium Health Navicent's cardiothoracic (CT) surgery service line, extending the range of CT procedures available to patients in Macon and the surrounding region.
The new affiliation has been endorsed by Atrium Health Navicent's Board of Directors and Emory Healthcare's leadership with the intention of preserving the high quality clinical work presently taking place at Atrium Health Navicent. The collaboration is under the direction of cardiothoracic surgeon Robert Guyton, MD, FACC, Charles Ross Hatcher, Jr. Professor of Surgery at Emory University School of Medicine.
Guyton served as chief of Emory's Division of Cardiothoracic (CT) Surgery from 1990 until earlier this year and remains clinically and academically active. Under his guidance, the program achieved preeminent national recognition as one of the country's top five programs in a number of areas. He has also been a national leader in CT surgery education, training more than 120 cardiothoracic surgery residents and mentoring Emory surgical faculty members.
Guyton and his Emory Healthcare colleagues will work closely with Atrium Health Navicent's current CT surgical team, Peter Bolan, MD, Laura Reed, MD and James Foster, MD, who have provided a combined 35 plus years of outstanding clinical care to patients in central Georgia.
"This partnership will provide valuable access to additional heart services for patients throughout our region, while allowing them to stay close to home, close to the care and support of friends and loved ones. The physicians who have provided care locally for many years look forward to working collaboratively with Dr. Guyton and Emory to provide expanded services for the patients we have served for many years," says Bolan.
During Guyton's tenure, Emory's CT surgery program achieved national prominence in areas including: transcatheter heart valve replacement, transcatheter and open thoracic aortic surgery, robotic heart valve repair and replacement, robotic and off-pump coronary artery bypass, pediatric cardiac surgery, heart transplant and adult congenital cardiac surgery.
"By combining the strength and capabilities of our two organizations, we will exceed what either organization could do separately. I look forward to working together for the benefit of our patients and for the continued growth and development of the very strong medical community in this region," says Guyton.
According to Guyton, the clinical partnership with Atrium Health Navicent is already underway. Emory cardiothoracic surgeon Omar M. Lattouf, MD, PhD, recently trained Atrium Health Navicent physicians on a new minimally invasive procedure to treat patients suffering from longstanding persistent atrial fibrillation (AF) called the Convergent procedure. The Convergent combines the expertise of a cardiac electrophysiologist and a CT surgeon, and involves the ablation of the inside and outside of the heart to restore regular rhythm.
"Building healthcare capability in communities across Georgia improves access to high quality services for patients throughout our region, and can have a long-term impact on health care delivery and health care outcomes across the state," says Ninfa M. Saunders, DHA, FACHE, president and CEO of Atrium Health Navicent.
"Emory is committed to a strategy of creating multiple partnerships, collaborations and program affiliations across the state in ways that bring tangible value in supporting Georgia healthcare systems," says Jonathan S. Lewin, CEO of Emory Healthcare. "The partnership around cardiothoracic care in central and south Georgia through the new Navicent-Emory collaboration is an excellent example of how we intend to demonstrate both institutions' commitment to locally-provided care."
About Atrium Health Navicent
Atrium Health Navicent was incorporated on November 17, 1994, as a nonprofit corporation whose primary purpose is to coordinate the Medical Center, Navicent Health and other affiliated entities in their mission of providing a comprehensive continuum of high quality, reasonably priced healthcare services to the region. Atrium Health Navicent has 830 beds for medical, surgical, rehabilitation and hospice purposes. The health system includes The Medical Center, Navicent Health, a nationally recognized tertiary teaching hospital; Atrium Health Navicent Beverly Knight Olson Children's Hospital, the region's only dedicated pediatric hospital; Medical Center of Peach County, Atrium Health Navicent, a rural critical access hospital; Rehabilitation Hospital, Atrium Health Navicent, the region's oldest and most experienced rehabilitation provider; Pine Pointe, Atrium Health Navicent, which provides palliative and hospice care in homes and in its facility; Carlyle Place, Atrium Health Navicent, the area's first continuing care retirement community; Navicent Health Foundation, the philanthropic arm of Atrium Health Navicent; as well as diagnostic and home care services. For more information, please visit www.navicenthealth.org.
---
---
Top Related News
Atrium Health Navicent Continues Program to Help Georgians Start Careers in Health Care
9/28/23
Read More
Atrium Health Navicent to Provide Ambulance Service to Baldwin County
9/27/23
Read More
Atrium Health Navicent Physicians Urge Families to Prioritize Healthy Habits to Fight Childhood Obesity
9/26/23
Read More