Navicent Health Adopts Profound AI for Enhanced Breast Cancer Detection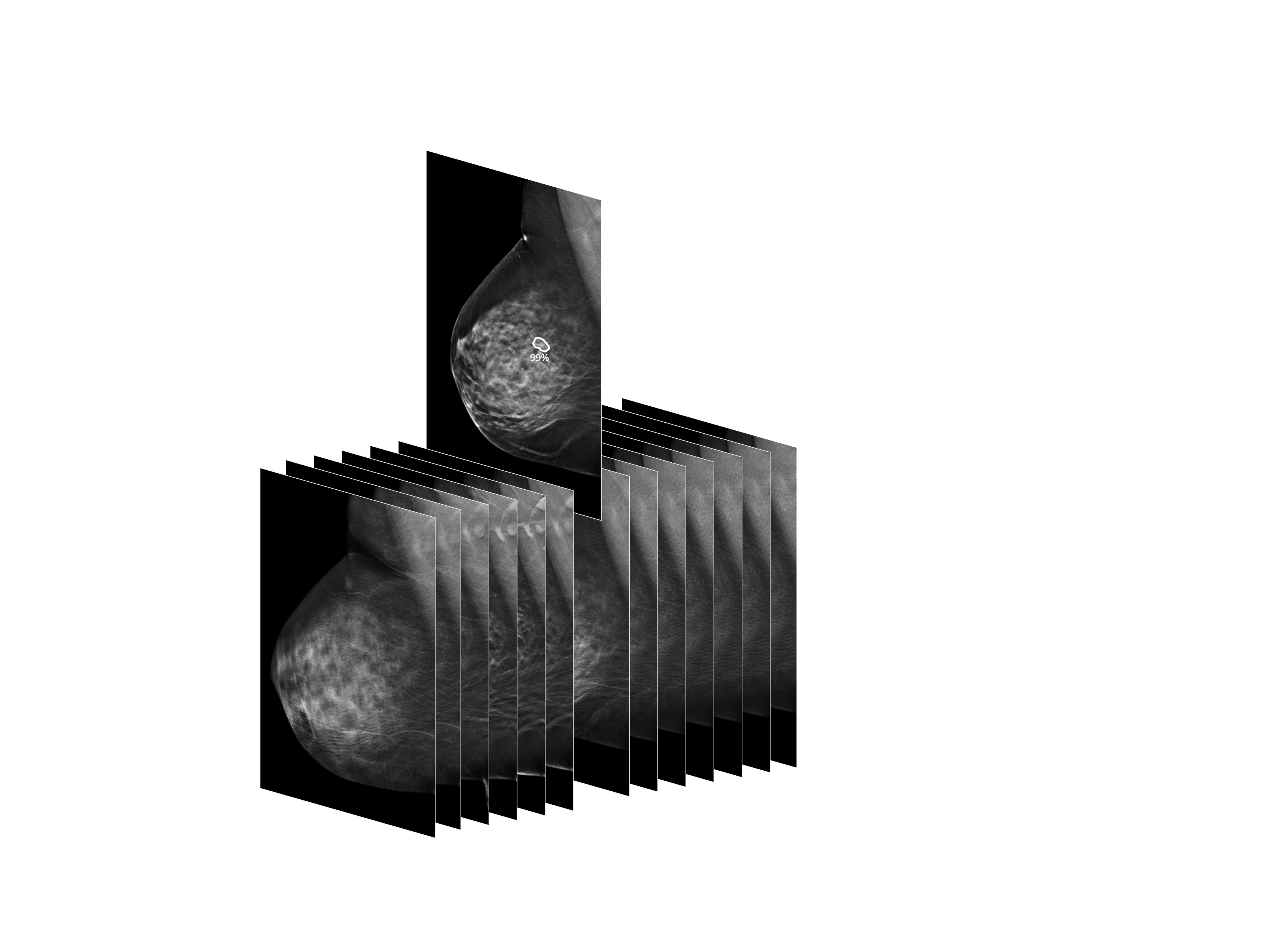 Clinically Proven Technology Enhances Breast Cancer Detection, Improves Accuracy
Navicent Health is pleased to introduce the latest development in the fight against breast cancer - iCAD's Profound AI for digital breast tomosyntheses (DBT), also known as 3D mammography. ProFound AI for DBT was the first artificial intelligence (AI) software for DBT to be FDA-cleared.
DBT, also called three-dimensional (3-D) mammography, is an advanced form of breast imaging, or mammography, that uses a low-dose x-ray system and computer reconstructions to create three-dimensional images of the breasts. Navicent Health was one of the first health systems in the state to adopt DBT in 2016 and has since been able to provide more accurate images for the early detection and treatment of breast cancer.
Unlike traditional two-dimensional mammograms, DBT sweeps in a slight arc over the breast, taking hundreds of images of the breast tissue. A computer then uses these images to produce a layered 3D image of the breast tissue. This 3D image provides greater detail and allows the radiologist to see within the breast layer by layer to find cancer cells earlier than ever before.
While DBT provides more information for clinicians compared to 2D mammography, the vast number of images can be complex for radiologists to read. By introducing Profound AI, Navicent Health is addressing the complexities of reading 3D mammography exams.
Trained with one of the largest available DBT datasets, ProFound AI rapidly and accurately analyzes each DBT image, or slice, and provides radiologists with key information that assists in clinical decision-making and improving reading efficiency. Clinical data from a large reader study showed ProFound AI for DBT improved radiologist sensitivity by eight percent, reduced the rate of false positives and unnecessary patient recalls by 7.2 percent, and slashed reading time for radiologists by 52.7 percent.
Every 3D mammogram performed at Navicent Health is now processed with Profound AI, providing improved analysis and allowing radiologists to read exams more efficiently and consistently.
""The integration of Profound AI into our mammography program offers our patients the best chance at early detection and treatment of breast cancer. Streamlining and standardizing the analysis of a study with Profound AI ultimately ensures greater care for our patients,"" said Tom Oliver, MD, President of Hospitals and Clinics for Navicent Health.
""Navicent Health is one of iCAD's ""˜Centers of Excellence,' as the facility also offers breast intraoperative radiation therapy (IORT) with iCAD's Xoft® Axxent® Electronic Brachytherapy (eBx®) System®,"" according to Michael Klein, Chairman and CEO of iCAD. ""ProFound AI is clinically proven to help clinicians detect cancers sooner, when they may be more easily treated; the Xoft System offers a one-day treatment option that allows select early-stage breast cancer patients to replace weeks of daily radiation with one targeted dose of radiation, delivered at the time of surgery. Paired together, ProFound AI and Xoft are powerful solutions in the fight against breast cancer that can help women transition from ""˜cancer discovery' to ""˜cancer recovery' more swiftly, with fewer side effects and overall improved quality of life.""
To schedule a screening mammogram, please visit www.navicenthealth.org/online-scheduling
About Navicent Health
Navicent Health, the leading provider of healthcare in central and south Georgia, is committed to its mission of elevating health and wellbeing through compassionate care. Providing more than 1,000 beds and offering care in 53 specialties at more than 50 facilities throughout the region, Navicent Health provides care for healthcare consumers' through an academic medical center; community, pediatric and rehabilitation hospitals; urgent care centers; physician practices; diagnostic centers; home health; hospice and palliative care; and a life plan community. Navicent Health is dedicated to enhancing health and wellness for individuals throughout the region through nationally recognized quality care, community health initiatives and collaborative partnerships. For more information, please visit www.navicenthealth.org.
About iCAD, Inc.
Headquartered in Nashua, NH, iCAD is a global medical technology leader providing innovative cancer detection and therapy solutions. ProFound AI""¢ is a high-performing workflow solution for 2D and 3D mammography, or digital breast tomosynthesis (DBT), featuring the latest in deep-learning artificial intelligence. In 2018, ProFound AI for Digital Breast Tomosynthesis (DBT) became the first artificial intelligence (AI) software for DBT to be FDA-cleared; it was also CE marked and Health Canada licensed that same year. It offers clinically proven time-savings benefits to radiologists, including a reduction of reading time by 52.7 percent, thereby halving the amount of time it takes radiologists to read 3D mammography datasets. Additionally, ProFound AI for DBT improved radiologist sensitivity by 8 percent and reduced unnecessary patient recall rates by 7.2 percent. I The Xoft® Axxent® Electronic Brachytherapy (eBx®) System® is FDA-cleared, CE marked and licensed in a growing number of countries for the treatment of cancer anywhere in the body. It uses a proprietary miniaturized x-ray source to deliver a precise, concentrated dose of radiation directly to the tumor site, while minimizing risk of damage to healthy tissue in nearby areas of the body. For more information, visit www.icadmed.com and www.xoftinc.com.
---
---
Top Related News
Atrium Health Navicent Beverly Knight Olson Children's Hospital Opens New Pediatric Behavioral Health Unit
11/30/23
Read More
Register Now for the 31st Annual Reindeer Run
11/27/23
Read More
Atrium Health Navicent Offers Tips to Help You Deck the Halls with Safety in Mind
11/25/23
Read More