Monroe County Hospital Completes Renovations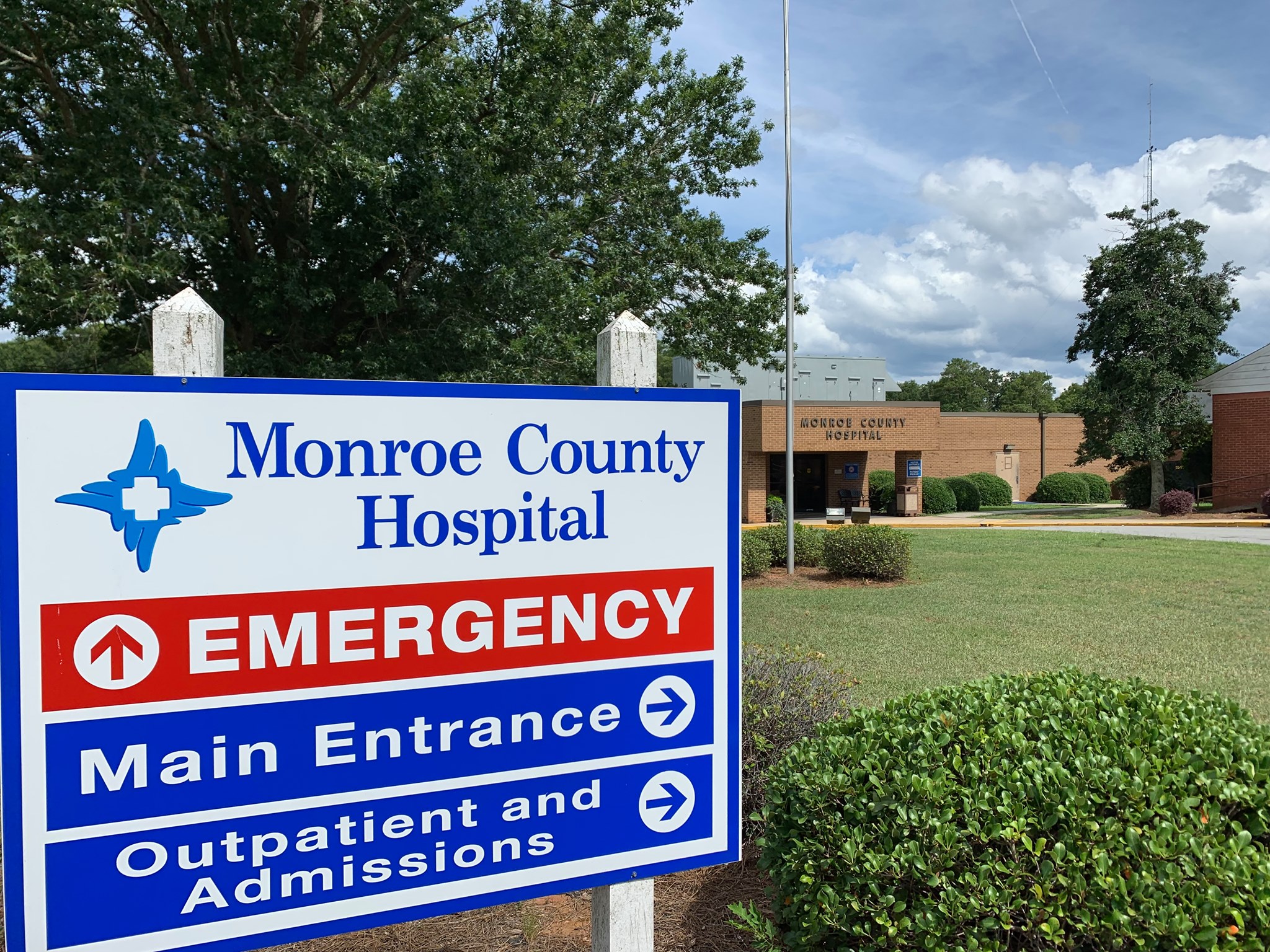 Upgrades Improve Patient Flow, Access to Teammates
Monroe County Hospital, Atrium Health Navicent Partner is excited to announce the completion of its hospital renovation project.
The project, which began in February 2019, included the renovation of 37,000 square feet of the existing hospital space and included a variety of upgrades, such as:
Modern upgrades to the emergency room to improve patient flow and access to staff.
Renovated nursing stations to provide easier access to patients and patient rooms.
A new canopy over the main entrance.
Cosmetic upgrades including lighting, ceilings and paint.
"We are thrilled with the upgrades our hospital has received, and know our patients will enjoy receiving care in this beautiful new space. The renovations are not only beautiful, but will also allow us to provide a better patient experience with dignity and privacy in mind. Our staff appreciates the streamlined workflow and being more accessible to our patients. We want to be the destination of choice for Monroe County's healthcare needs and we thank Parrish Construction and SP Design Group for their partnership on this project," said Lorraine Smith, CEO of Monroe County Hospital.
To view the renovations to Monroe County Hospital, please click here. please click here.
Construction on Monroe County Hospital began in 1955 and the hospital opened to the public in 1957. For 63 years, Monroe County Hospital has been dedicated to serving the health and wellness needs of the community with quality care, close to home.
About Atrium Health Navicent
Atrium Health Navicent, the leading provider of healthcare in central and south Georgia, is committed to its mission of elevating health and wellbeing through compassionate care. Providing more than 1,000 beds and offering care in 53 specialties at more than 50 facilities throughout the region, Atrium Health Navicent provides care for healthcare consumers' through an academic medical center; community, pediatric and rehabilitation hospitals; urgent care centers; physician practices; diagnostic centers; home health; hospice and palliative care; and a life plan community. Atrium Health Navicent is dedicated to enhancing health and wellness for individuals throughout the region through nationally recognized quality care, community health initiatives and collaborative partnerships. For more information, please visit www.navicenthealth.org.
---
---
Top Related News
Atrium Health Navicent Beverly Knight Olson Children's Hospital Opens New Pediatric Behavioral Health Unit
11/30/23
Read More
Register Now for the 31st Annual Reindeer Run
11/27/23
Read More
Atrium Health Navicent Offers Tips to Help You Deck the Halls with Safety in Mind
11/25/23
Read More