Macon Physician Selected for Georgia Trends 40 Under 40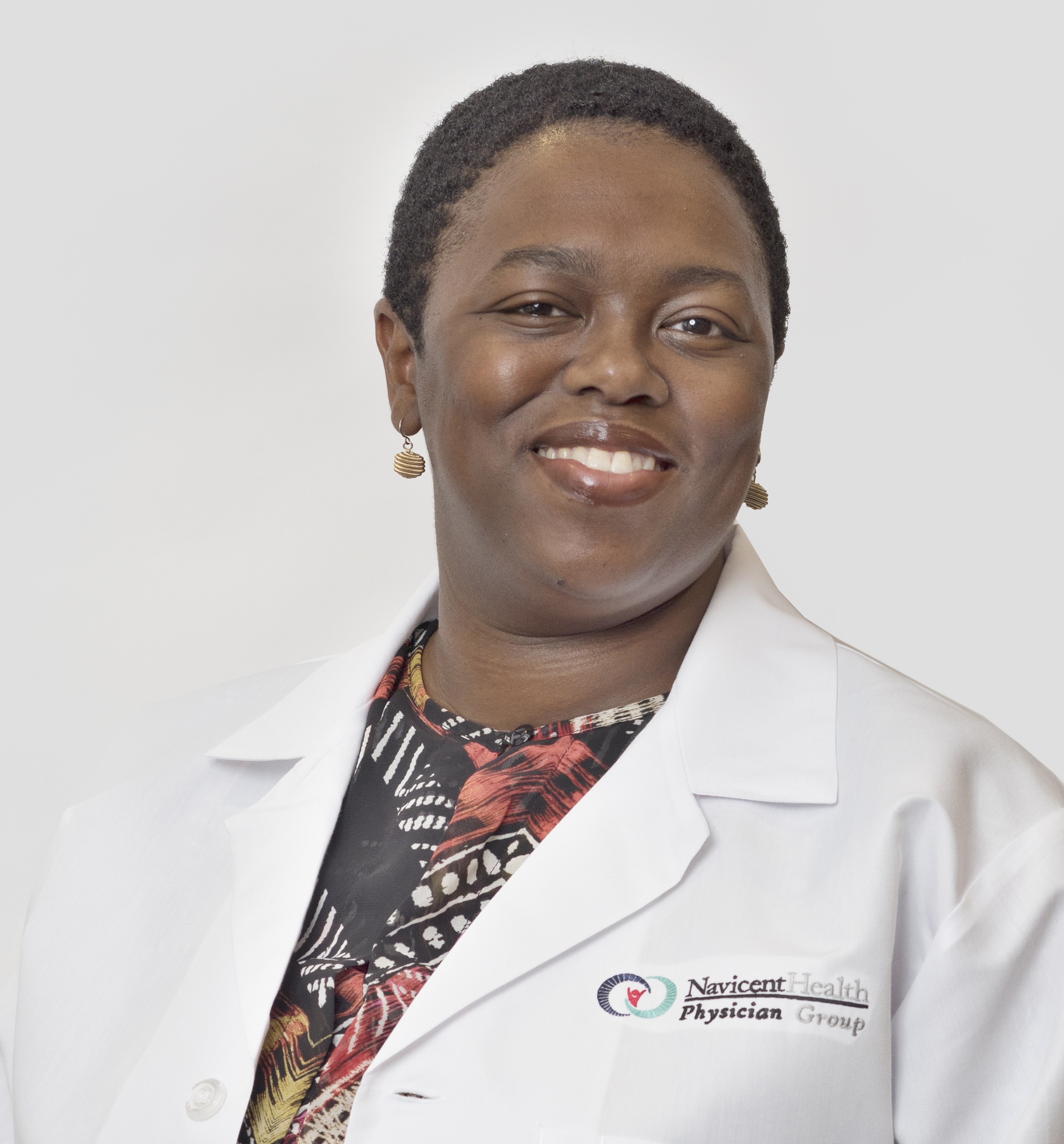 Dr. Patrice Walker Recognized for Leadership
Atrium Health Navicent is pleased to recognize Patrice Walker, M.D., OB/GYN for her selection to Georgia Trend's 2018 "40 Under 40" listing. Dr. Walker, 38, is not only recognized for her commitment to patient care, but also for training the next generation of physicians with a commitment to diversity and inclusion.
Dr. Walker takes pride in building relationships and caring for women from adolescence through menopause at Gynecology Associates, Atrium Health Navicent. She understands how gynecologic problems can impact a woman's life and empathizes with her patients. She also understands the challenges and opportunities faced by medical students today, leading her to active involvement in mentoring and teaching at Mercer University School of Medicine, where she serves as assistant professor of Obstetrics and Gynecology and the Associate Dean of Diversity and Inclusion.
Dr. Walker is a frequent speaker, Grand Rounds presenter and author - all in service of the educational journey for students and fellow practitioners. She also mentors pre-med students, third- and fourth-year medical students and residents along their pathways to becoming the next generation of OB/GYNs. Over the years, she has mentored upwards of 150 students.
"My philosophy of leadership and mentoring is that a good leader or mentor does not hide their struggles and imperfections, they learn from them and then use them to help others who are traveling a similar path. One of the most satisfying aspects of my job is that I get to combine patient care with teaching. I did not have to sacrifice one for the other," said Dr. Walker.
As a champion of healthcare equity and inclusion, Dr. Walker is committed to ensuring the next generation of medical students are diverse and representative of the communities they serve. Last fall, she presented to Albany State University leadership on increasing medical school admissions for underrepresented minority students. She frequently leads training courses for Atrium Health Navicent staff and plays a key role the organization's efforts to address disparities. Such efforts led to Atrium Health Navicent's achievement the American Hospital Association's 2018 Equity of Care Award.
"That a young leader from Macon-Bibb County was included on Georgia Trend's list of 40 influential young leaders is testament to the wonderful progress that we are making in this region. We are not only improving health equity in central Georgia, but also setting a standard for others in our state to follow. We are thankful for Dr. Walker and her leadership as we seek to provide equitable healthcare to all," said Dr. Ninfa M. Saunders, President and CEO of Atrium Health Navicent.
Georgia Trend is the only statewide business publication in the market, reaching more than 50,000 subscribers. The monthly publication offers analysis of business and political trends around the state and economic development at the local level; creates a forum for leaders to voice their opinions on critical issues; and recognizes individuals, like Saunders, who make a positive impact on Georgia.
For 22 years, Georgia Trend has celebrated the state's rising stars under the age of 40. Those included on the list hail from industries including nonprofits, education, healthcare, banking and professional services. The inspiring young leaders selected have achieved much success and positively influenced the lives of other Georgians. They were nominated by readers throughout the state who know them well. Georgia Trend's staff selected the 40 members of the group from more than 300 nominations. To view the complete listing, including other recipients from central Georgia, please visit http://www.georgiatrend.com/October-2018/Georgia-Trends-2018-40-Under-40
About Atrium Health Navicent
Atrium Health Navicent was incorporated on November 17, 1994, as a nonprofit corporation whose primary purpose is to coordinate The Medical Center, Navicent Health and other affiliated entities in their mission of providing a comprehensive continuum of high quality, reasonably priced healthcare services to the region. Atrium Health Navicent has 970 beds for medical, surgical, rehabilitation and hospice purposes. The health system includes The Medical Center, Navicent Health, a nationally recognized tertiary teaching hospital; Atrium Health Navicent Beverly Knight Olson Children's Hospital, the region's only dedicated pediatric hospital; Atrium Health Navicent Baldwin and Medical Center of Peach County, Atrium Health Navicent, both rural hospitals; Rehabilitation Hospital, Atrium Health Navicent, the region's oldest and most experienced rehabilitation provider; Pine Pointe, Atrium Health Navicent, which provides palliative and hospice care in homes and in its facility; Carlyle Place, Atrium Health Navicent, the area's first continuing care retirement community; Navicent Health Foundation, the philanthropic arm of Atrium Health Navicent; as well as diagnostic and home care services. For more information, please visit www.navicenthealth.org.
---
---
Top Related News
Atrium Health Navicent Continues Program to Help Georgians Start Careers in Health Care
9/28/23
Read More
Atrium Health Navicent to Provide Ambulance Service to Baldwin County
9/27/23
Read More
Atrium Health Navicent Physicians Urge Families to Prioritize Healthy Habits to Fight Childhood Obesity
9/26/23
Read More