Doctors at Atrium Health Navicent Want to Help You Maintain Healthy Bones
Bone and Joint Health National Action Week is Oct. 12-20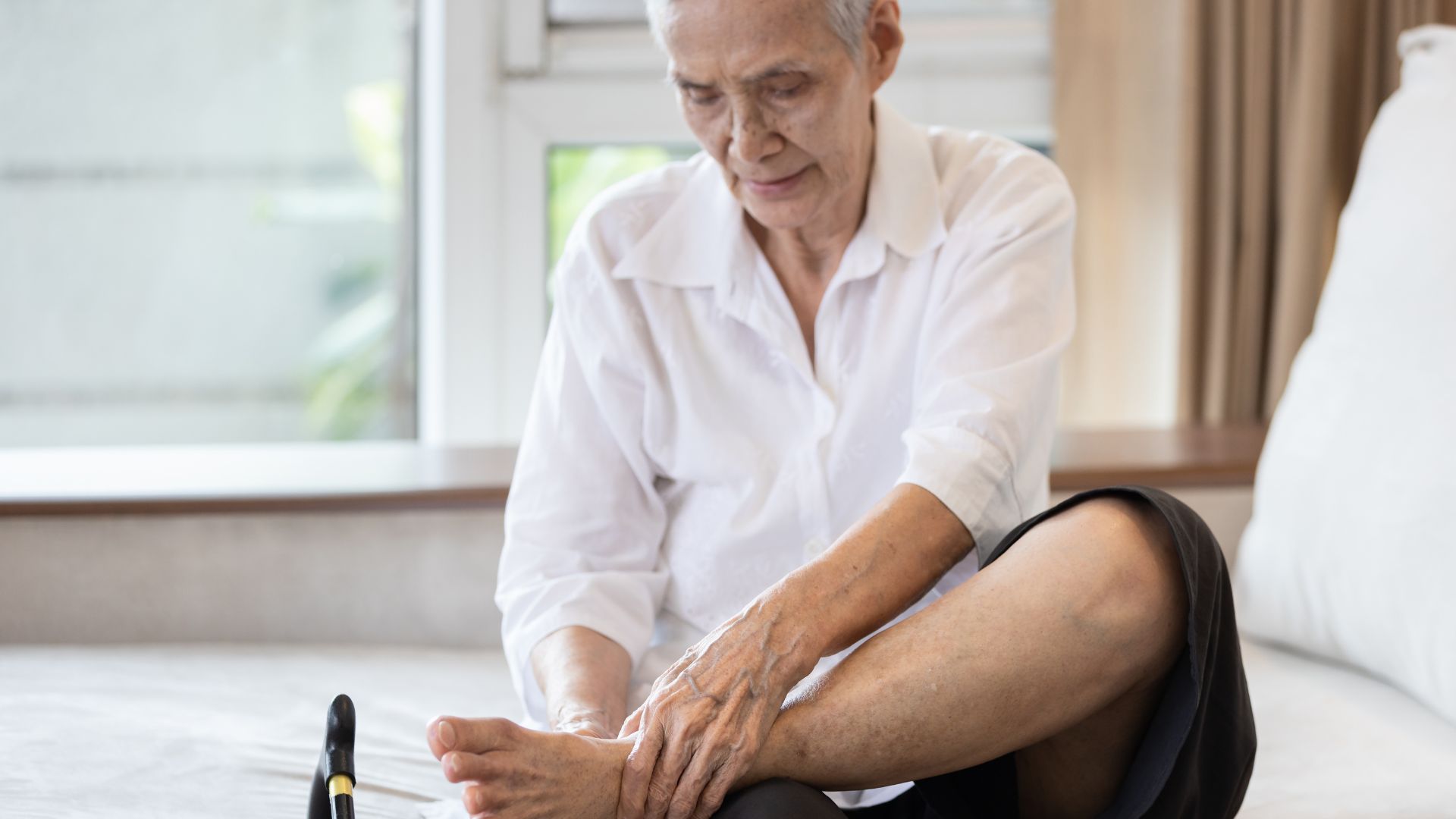 More than half of Americans over 18 are affected by musculoskeletal conditions. In recognition of Bone and Joint Health National Action Week, physicians at Atrium Health Navicent encourage the community to become educated and raise awareness for how to maintain healthy bones and joints.
The goal of Bone and Joint Health National Action Week is to raise awareness about prevention, disease management and treatment of disorders including arthritis, back pain, trauma, pediatric conditions and osteoporosis. According to the United States Bone & Joint Initiative, bone and joint conditions are the most common cause of severe long-term pain and physical disability worldwide, affecting hundreds of millions of people.
One in three people over age 18 required medical care for a musculoskeletal condition in each of the years from 2009 to 2011, a 19 percent increase over the last decade. Treatment and lost wage costs associated with musculoskeletal diseases in the U.S. alone was estimated at $874 billion in the years 2009 to 2011.
The good news is, there are things you can do now to help keep your bones and joints healthy for years to come. Physicians at Atrium Health Navicent offer the following tips for improving your bone and joint health:
• Eat a well-balanced diet rich in calcium and vitamin D. Good sources of calcium include low-fat dairy products. Good sources of vitamin D include egg yolks, saltwater fish, liver and milk with vitamin D. Fruits and vegetables also contribute other nutrients that are important for bone health.
• Get plenty of physical activity. Like muscles, bones become stronger with exercise. The best exercises for healthy bones are strength-building and weight-bearing, like walking, climbing stairs, lifting weights and dancing.
• Talk to your doctor about your bone health. Review your risk factors with your doctor and ask if you should get a bone density test.
• Prevent falls. Falling down can cause a bone to break, especially in someone with osteoporosis. But most falls can be prevented. Check your home for dangers like loose rugs and poor lighting. Also have your vision checked regularly.
"Everyone can benefit from improving bone and joint health, whether in the near future or later in life," said Dr. Daniel S Chan, an Atrium Health Navicent orthopedic surgeon who provides care in Macon and Milledgeville. "If you're experiencing a bone- or joint-related disease or disorder, contact your doctor for help in managing your condition. Treatment can help improve your ability to live your best life."
Atrium Health Navicent Musculoskeletal Care Orthopedics provides comprehensive care for those on a joint replacement journey. The center utilizes state-of-the-art facilities, technology and advanced surgical techniques by local board-certified orthopedic surgeons. The team strives to demonstrate excellence every step of the way, from preoperative preparation, to your hospital care and then through discharge and beyond.
Atrium Health Navicent Musculoskeletal Care Orthopedic Trauma is located at Atrium Health Navicent The Medical Center, the region's only Level 1 trauma center. The center specializes in acute fractures, post traumatic reconstruction and deformity correction from malunions, non-unions and infection.
A multi-disciplinary Hip Fracture Program at Atrium Health Navicent is also helping to shorten hospital stays and reduce complications and readmission rates for patients who sustain hip fractures from a variety of causes including falls and car crashes. Injured patients, typically aged 50 and older, enter the program after a hip fracture is diagnosed in the Atrium Health Navicent Emergency Department.
For additional information about hip fractures, visit navicenthealth.org/otinhpg/hip-fractures. To find a doctor, visit www.NavicentHealth.org and click "Find A Doctor."
About Atrium Health Navicent
Atrium Health Navicent is the leading provider of healthcare in central and south Georgia and is committed to its mission of elevating health and wellbeing through compassionate care. Atrium Health Navicent provides high-quality, personalized care in 53 specialties at more than 50 facilities throughout the region. As part of the largest, integrated, nonprofit health system in the Southeast, it is also able to tap into some of the nation's leading medical experts and specialists with Atrium Health, allowing it to provide the best care close to home – including advanced innovations in virtual medicine and care. Throughout its 125-year history in the community, Atrium Health Navicent has remained dedicated to enhancing health and wellness for individuals throughout the region through nationally recognized quality care, community health initiatives and collaborative partnerships. It is also one of the leading teaching hospitals in the region, helping to ensure viability for rural health care for the next generation. For more information, please visit www.NavicentHealth.org
---
---
Top Related News
Atrium Health Navicent Continues Program to Help Georgians Start Careers in Health Care
9/28/23
Read More
Atrium Health Navicent to Provide Ambulance Service to Baldwin County
9/27/23
Read More
Atrium Health Navicent Physicians Urge Families to Prioritize Healthy Habits to Fight Childhood Obesity
9/26/23
Read More