Diagnostics Cowles Clinic Now Offers Ultrasound Guided Breast Biopsy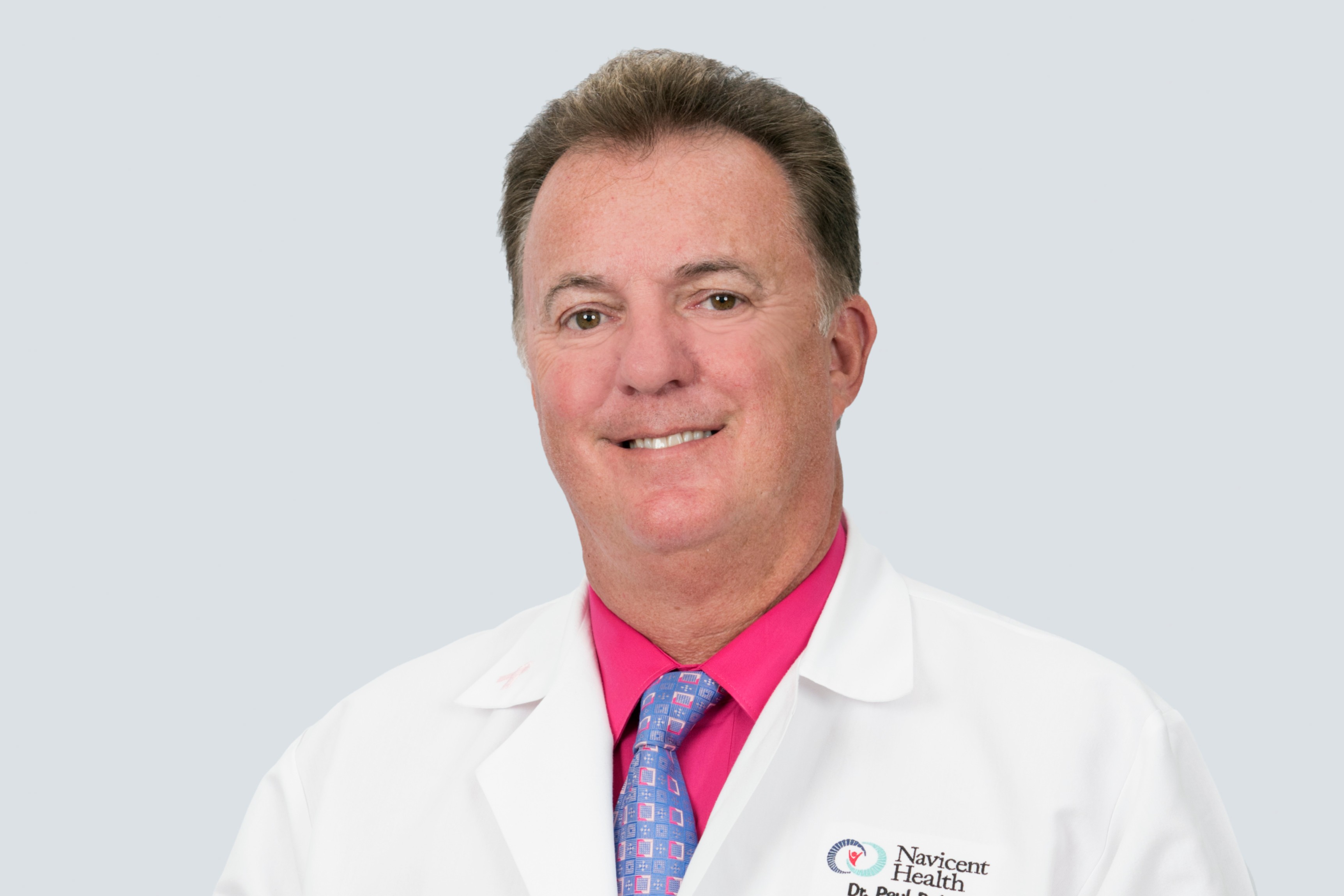 Paul Dale, MD, Joins Clinic to Offer New Service
Diagnostics Cowles Clinic, Atrium Health Navicent Baldwin is pleased to announce the addition of ultrasound guided breast biopsies for the Greensboro area. Ultrasound guided breast biopsy uses sound waves to locate abnormalities and remove tissue samples for testing, leading to quicker diagnosis and treatment. It is less invasive than surgical biopsy, minimizing the chance of scarring, and does not involve exposure to radiation.
Paul Dale, MD, joins Diagnostics Cowles Clinic to provide this additional service to the lake country. Dr. Dale has practiced surgical oncology for over 20 years and specializes in the surgical treatment of breast cancer, melanoma and skin cancer, gastric cancer and soft tissue cancer.
"Until now, those in need of breast biopsies had to travel to larger metro areas for this service. Now, thanks to Diagnostics Cowles Clinic and Atrium Health Navicent, those in need of an ultrasound guided breast biopsy can access the service close to home. I'm pleased to work with this outstanding group to provide this service," said Dr. Dale.
Atrium Health Navicent opened Diagnostics Cowles Clinic in Greensboro in May of 2019 in order to offer comprehensive outpatient diagnostic services to the residents of Georgia's lake country. In addition to breast biopsies, highly trained technologists use advance imaging technology to offer a range of imaging services, including the following:
Screening and diagnostic 3D mammography
Low dose CT scanning
General radiology
Vascular and general ultrasound
MRI
DEXA bone scans
Lab collection services.
Diagnostics Cowles Clinic earned American College of Radiology (ACR) accreditation for mammography in August 2019. Diagnostics Cowles Clinic provides patients and their physicians with a timely and accurate diagnosis. Appointments are encouraged, but walk-ins are welcome. For more information, please call at (706) 454-2660 or visit the Diagnostics Cowles Clinic at 1000 Cowles Clinic Way - Pine Cottage, Greensboro, GA 30642.
Dedicated to the health of patients in Georgia's lake country, diagnostic services are also offered at Putnam General Hospital, Atrium Health Navicent Partner, located at 101 Lake Oconee Parkway in Eatonton. Services offered include diagnostic imaging services, and a nuclear medicine laboratory useful for treatment of cancer, heart disease, brain, gastrointestinal, lung, bone, kidney and thyroid disorders.
About Atrium Health Navicent
Atrium Health Navicent, the leading provider of healthcare in central and south Georgia, is committed to its mission of elevating health and wellbeing through compassionate care. Providing more than 1,000 beds and offering care in 53 specialties at more than 50 facilities throughout the region, Atrium Health Navicent provides care for healthcare consumers' through an academic medical center; community, pediatric and rehabilitation hospitals; urgent care centers; physician practices; diagnostic centers; home health; hospice and palliative care; and a life plan community. Atrium Health Navicent is dedicated to enhancing health and wellness for individuals throughout the region through nationally recognized quality care, community health initiatives and collaborative partnerships. For more information, please visit www.navicenthealth.org.
---
---
Top Related News
Atrium Health Navicent Beverly Knight Olson Children's Hospital Opens New Pediatric Behavioral Health Unit
11/30/23
Read More
Register Now for the 31st Annual Reindeer Run
11/27/23
Read More
Atrium Health Navicent Offers Tips to Help You Deck the Halls with Safety in Mind
11/25/23
Read More