Beverly Knight Olson Childrens Hospital Celebrates First Year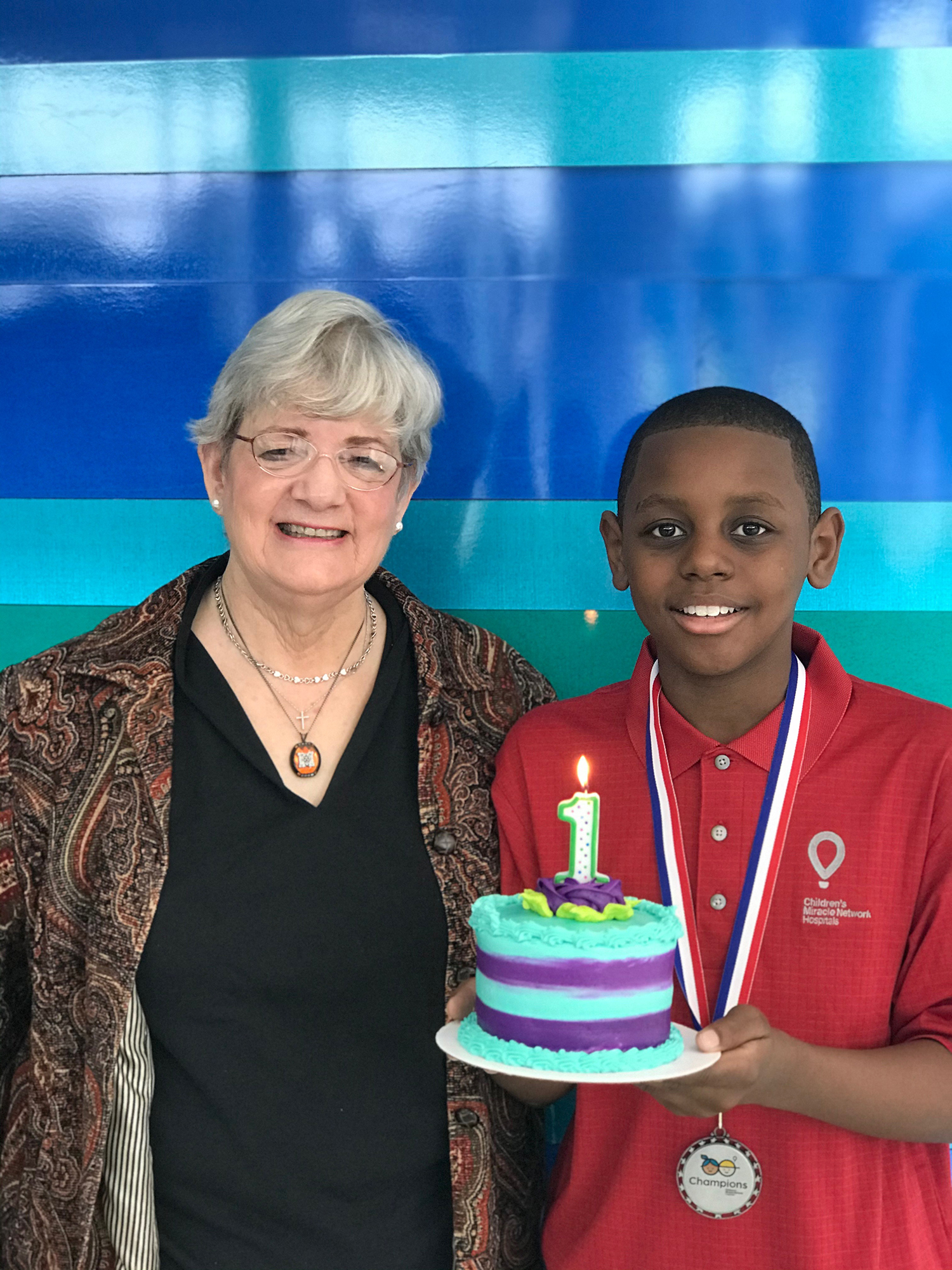 Birthday Celebration Commemorates Lives Healed in First 12 Months
The community joined Atrium Health Navicent last Thursday, February 27 for a "first birthday party," celebrating Atrium Health Navicent Beverly Knight Olson Children's Hospital's (BKO) first year in operation.
BKO opened its doors to care for families across central and south Georgia on February 25, 2019.
In its first full year of operation, the hospital has achieved the following:
· A 54 percent increase in pediatric emergency room visits
· A 23 percent increase in neonatal intensive care unit admissions
· A 24 percent increase in inpatient care, including general pediatrics and the pediatric intensive care unit
· The addition of seven new specialists in the areas of endocrinology, general pediatrics, intensive care, oncology and hematology, orthopedics, and radiology.
"We made the decision to expand and build this new hospital during a time when many hospitals were closing their doors, because it was the right thing to do. The demand for high-quality, specialized pediatric services was so great, and we knew we must meet that demand. Our promise when we opened our doors last year was to provide greater benefits to the children of central and south Georgia through the coordination of multiple pediatric services and specialties provided by caring professionals at the local level. I'm happy to say today that we have kept, and continue to keep, that promise," said Dr. Ninfa M. Saunders, President and CEO of Atrium Health Navicent.
The new 160,000 square-foot children's hospital houses the following:
66 neonatal intensive care beds
21 pediatric critical care beds
Four pediatric operating rooms
23 general pediatric beds
New technologies, including a fleet of pediatric remote-control transport cars to allow children to "drive" themselves to procedures
The region's only dedicated pediatric emergency center
The only pediatric imaging center in central and south Georgia;
Outpatient services including infusions for patients with cancer and sickle cell anemia.
Over the past year, the state-of-the-art institution has attracted new talent to Macon-Bibb County and served as an important anchor in the community while contributing to downtown Macon's transformation and economic development.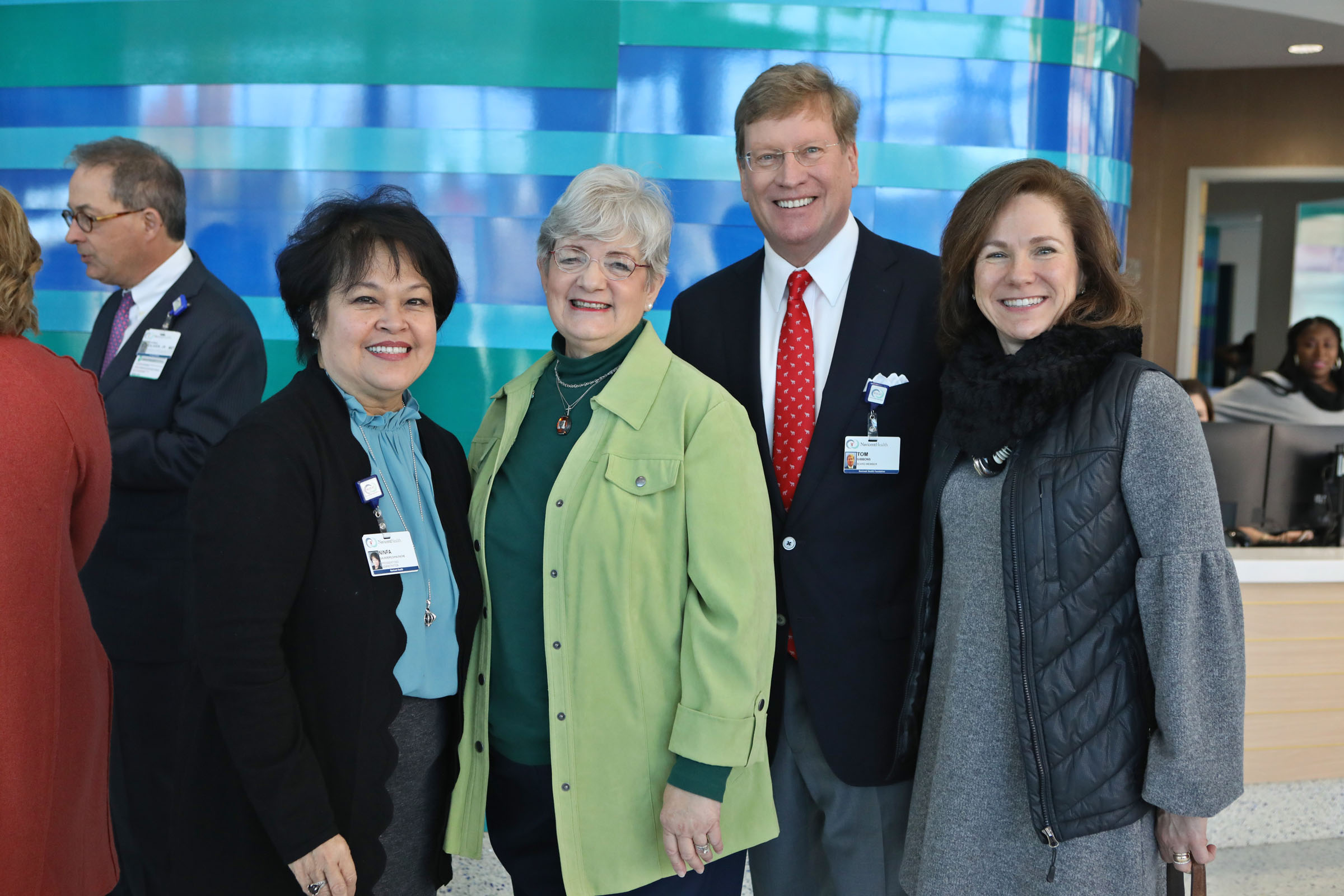 "When I hear of the increase in patient volumes and hear of the wonderful care the children and families are receiving, it warms my heart and makes me so proud that the Knight Foundation and I invested in this hospital," said Beverly Knight Olson, the hospital's namesake.
Since 1987, the nonprofit Atrium Health Navicent Beverly Knight Olson Children's Hospital has been committed to enhancing the lives of children through excellence in patient care, research and education. The only dedicated pediatric facility in central Georgia, and one of the most comprehensive in the state, it provides care in general pediatrics, pediatric critical care, neonatal intensive care and outpatient services. The hospital also serves as the primary teaching site for the Department of Pediatrics at the Mercer University School of Medicine.
Due to a growing demand for additional service options, the hospital had outgrown its facility, constructed in 1962 and designed for adult healthcare. Atrium Health Navicent Beverly Knight Olson Children's Hospital has been constructed adjacent to the existing facility, expanding the hospital's size by 100,000 square feet, providing a total of 160,000 square feet dedicated to pediatric care. The project has been designed with the option to add additional floors in the future to further allow for the expansion of services in a hospital designed to meet the specific needs of ill and injured children.
"With a proven track record of providing excellent pediatric and neonatal care, we no longer had the capacity to meet the region's demand. We have remained committed to comprehensive, excellent care delivered by highly trained, board-certified pediatric physicians and clinical staff that are now housed under one roof in our new facility with the focus on our pediatric patient population. This hospital has been designed with children in mind, providing everything from family-centered care to the latest technologies to ensure their care is provided in a warm, welcoming and even fun environment," said Mitch Rodriguez, MD, business development director for Atrium Health Navicent Beverly Knight Olson Children's Hospital.
BKO was made possible through the philanthropic support of more than 5,000 donors who contributed over $41 million to its construction, and the hospital continues to be supported by generous donors committed to serving families from across the state.
"Atrium Health Navicent Beverly Knight Olson Children's Hospital has always relied on philanthropic support, and we are grateful to our donors for their commitment to Georgia's most fragile children. Those who have given and continue to give to Atrium Health Navicent Beverly Knight Olson Children's Hospital are investing not only in the children we serve today, but in generations to come. We are so pleased to join with our donors to showcase the work they have supported," said Ellen Terrell, Chief Development Officer of Navicent Health Foundation.
About Atrium Health Navicent
Atrium Health Navicent, the leading provider of healthcare in central and south Georgia, is committed to its mission of elevating health and wellbeing through compassionate care. Providing more than 1,000 beds and offering care in 53 specialties at more than 50 facilities throughout the region, Atrium Health Navicent provides care for healthcare consumers' through an academic medical center; community, pediatric and rehabilitation hospitals; urgent care centers; physician practices; diagnostic centers; home health; hospice and palliative care; and a life plan community. Atrium Health Navicent is dedicated enhancing health and wellness for individuals throughout the region through nationally-recognized quality care, community health initiatives and collaborative partnerships. For more information, please visit www.navicenthealth.org.
---
---
Top Related News
Atrium Health Navicent Continues Program to Help Georgians Start Careers in Health Care
9/28/23
Read More
Atrium Health Navicent to Provide Ambulance Service to Baldwin County
9/27/23
Read More
Atrium Health Navicent Physicians Urge Families to Prioritize Healthy Habits to Fight Childhood Obesity
9/26/23
Read More