Atrium Health, Navicent Health Physicians Deliver Joint Presentation on Broadband Access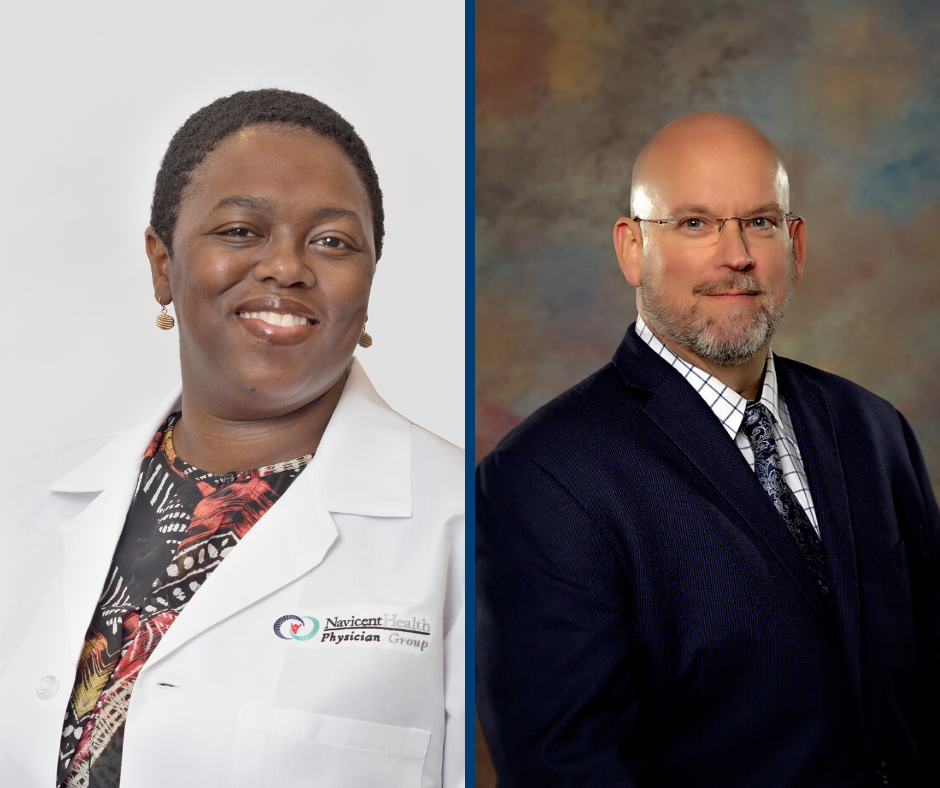 Partners Addressing Need for Broadband Access, Telehealth Options in Rural Areas
Nearly one in four Americans - most of whom live in rural areas - do not have access to adequate broadband internet services. Physician leaders from Atrium Health and Atrium Health Navicent recently addressed the National Rural Health Association's Critical Access Hospital Conference, discussing "Broadband Access is Key to Improving Rural Health" to call attention to this important issue.
Patrice Walker, MD, Chief Medical Officer of The Medical Center, Navicent Health in Macon, Ga. and Wayne Sparks, MD, Senior Medical Director of Behavioral Health at Charlotte, N.C.-based Atrium Health, discussed the need for broadband access, particularly to improve telehealth services.
"For many years, experts have pointed out that a digital divide exists in America. In recent years, many of us in the healthcare field have observed a geographic digital divide between cities and rural areas. A lack of national broadband infrastructure means people in rural communities are unable to use the internet to access resources, information, providers and services that will enable them to better manage their health," said Dr. Walker.
Speaking at the conference, Dr. Walker identified broadband access as the sixth determinant to health, in addition to the five commonly accepted social determinants, which include social and community context, education, economic stability, neighborhood and general living environment, and healthcare access.
"In more populated areas, where broadband infrastructure is established, patients can use the internet to find out information about symptoms or illnesses. Healthcare providers can use broadband to check on a patient's progress to make sure they are following a prescribed set of treatment. Doctors can use streaming video to perform remote checkups and catch potential health issues before they get worse. Wearable devices monitoring your health range from simple fitness trackers to tools that track diseases like diabetes or heart conditions. Most of us take these options for granted, but for many people, none of this is available," said Dr. Sparks.
According to the National Institutes of Health, people in rural areas face higher rates of mortality, transportation challenges and have more mistrust of healthcare providers. Transportation is particularly problematic for rural patients, who often travel for hours to see a physician, especially for treatment for chronic conditions. The rural communities who would benefit the most from telehealth are often unable to access it.
One of the primary goals of Atrium Health's and Atrium Health Navicent's strategic combination, effective January 2019, is to address access to care, particularly through telehealth options for rural areas. This is the first joint presentation Atrium Health and Atrium Health Navicent have made at the national level. The partners will continue to advocate for broadband access in each community they serve and take measurable steps to provide telehealth services to those areas.
About Atrium Health
Atrium Health, previously Carolinas HealthCare System, one of the nation's leading and most innovative healthcare organizations, provides a full spectrum of healthcare and wellness programs throughout the Southeast region. Its diverse network of care locations includes academic medical centers, hospitals, freestanding emergency departments, physician practices, surgical and rehabilitation centers, home health agencies, nursing homes and behavioral health centers, as well as hospice and palliative care services. Atrium Health works to enhance the overall health and well-being of its communities through high-quality patient care, education and research programs, and numerous collaborative partnerships and initiatives.
About Atrium Health Navicent
Atrium Health Navicent, the leading provider of healthcare in central and south Georgia, is committed to its mission of elevating health and wellbeing through compassionate care. Providing more than 1,000 beds and offering care in 53 specialties at more than 50 facilities throughout the region, Atrium Health Navicent provides care for healthcare consumers' through an academic medical center; community, pediatric and rehabilitation hospitals; urgent care centers; physician practices; diagnostic centers; home health; hospice and palliative care; and a life plan community. Atrium Health Navicent is dedicated enhancing health and wellness for individuals throughout the region through nationally-recognized quality care, community health initiatives and collaborative partnerships. For more information, please visit www.navicenthealth.org.
---
---
Top Related News
Atrium Health Navicent Hosts Free Family Fun Day
9/21/23
Read More
Join Atrium Health Navicent in Observing Childhood Cancer Awareness Month
9/20/23
Read More
Join Atrium Health Navicent in Raising Awareness about Gynecological Cancers
9/14/23
Read More