Healthy Communities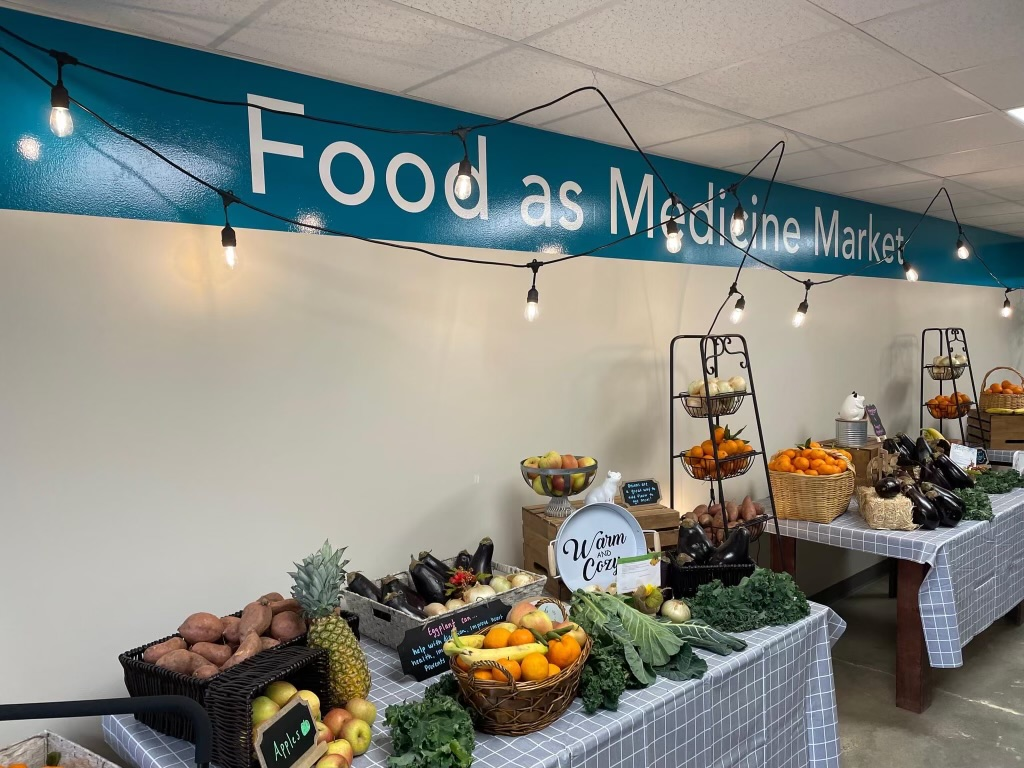 The Food as Medicine Market (FAMM) is both a Specialized Food Pantry and a Food Farmacy. FAMM is a collaboration with our downtown community neighbors to begin a journey to healthier living.
Located at 618 Orange Street Lane, Macon GA 31201, Atrium Health Navicent has partnered with Middle Georgia Community Food Bank and St. Andrews to provided food for the community members that are food insecure. The services at FAMM will include fresh food, nutritional education, and access to enroll in SNAP benefits.
Food Farmacy
The Food Farmacy is available by provider referral only and this will be for patients under the care of a physician. Individuals can receive education on their chronic condition(s).
Who is eligible to participate in the Food Farmacy?
You must have a chronic disease that requires dietary restrictions
Must have a referral from an Atrium Health Navicent clinician.
Specialized Food Pantry
The Specialized Food Pantry is a Nutrition Education based Food Pantry. It will be open to any individual and/or family by appointment with qualified Food Insecurity and can receive educational session on how to pick the right food to improve their overall health.
Who is eligible to participate in the Food Farmacy?
Anyone who is food insecure
Individuals and/or family will be allowed to shop just like they would at the grocery stores in the community. There will even be a host, if needed, during the time at the market. In addition, disease-specific education is provided to ensure patients' knowledge and understanding of the importance of healthy eating and how that can change their health conditions.
The FAMM is open Monday and Wednesday from noon to 4 p.m. by appointment only. You can contact us via email at
FoodAsMedicine@AtriumHealth.org
or call
478-633-5656
to schedule an appointment.