Atrium Health Navicent Crescent House, a Facility of Atrium Health Navicent The Medical Center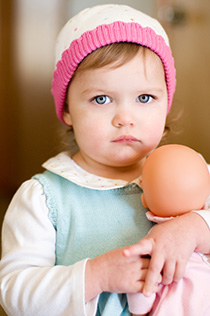 The Crescent House is a service of Atrium Health Navicent Beverly Knight Olson Children's Hospital Health and advocates for children who are victims of Child Abuse.
Established in 1997, The Crescent House is a children's advocacy center that specializes in providing services to the children of our community who have been physically and sexually abused. National statistics indicate that 1 in every 4 girls and 1 in every 6 boys will be sexually abused before the age of 18 and more than 3 million American children are reported abused or neglected every year.
The Crescent House is not a shelter, but rather a facility with state-of-the-art equipment that enables our team of specially trained professionals to provide evidence based services which include referral for therapy, forensic interviews and medical exams, crisis intervention, support, community education and prevention programs, and multi-disciplinary case management. Today, families, child protective service workers, law enforcement agencies, healthcare professionals and educators can turn to the Crescent House, the only hospital-based multidisciplinary child protection team in the Central and South Georgia region for consultation and support. Sensitive care is provided by a dedicated staff to help the hospital and community identify, treat, and comfort child abuse victims and their families. Our main focus is on the child. Our team consists of a Nurse Practitioner, a Forensic Pediatrician, Forensic Interviewers, a Victim Advocate and a Child Life Specialist that work together to care for child victims of child abuse and neglect in a child-friendly environment.
Also available through the Crescent House is the Stewards of Children prevention program developed by Darkness to Light.
Darkness to Light is a national nonprofit committed to empowering adults to prevent child sexual abuse. We are guided by our vision to create a world where child sexual abuse does not exist. We believe every child has the right to a happy, healthy, and safe childhood, and that protecting children is an adult responsibility. We also believe education is critical for prevention efforts and that all successful initiatives start in the local community. Darkness to Light programs teach adults to prevent, recognize and react responsibly to child sexual abuse.
Darkness to Light offers a variety of training and programs designed to help adults protect children from sexual abuse. Research has shown when adults complete our training, they feel more equipped and are more likely to intervene in suspected abuse. Please contact the Crescent House if you are interested in a training or a program.
Our Affiliates
What Should I Do If I Suspect Abuse?
If you have reason to believe that a child has been the victim of child abuse, contact the Division of Family and Children's Services 1-855-GACHILD (422-4453) or your local Law Enforcement Agency.
Also, if you suspect a child is in immediate danger or witness a child being abused, please call 911 immediately!
The Crescent House is a full member of Children's Advocacy Centers of Georgia (www.cacga.org) and is supported in part by the Children's Advocacy Centers of Georgia, Inc., and the Department of Human Services (DHS) Division of Family and Children's Services (DCFS) through appropriations from the Georgia General Assembly.
Address and Contact Information
On-call assistance is available from The Crescent House 24/7 and can be accessed by calling (478) 633-7044 and following the paging instructions.