Emergency Department Behavioral Health Collaborative Members Save Georgia Hospitals $935,980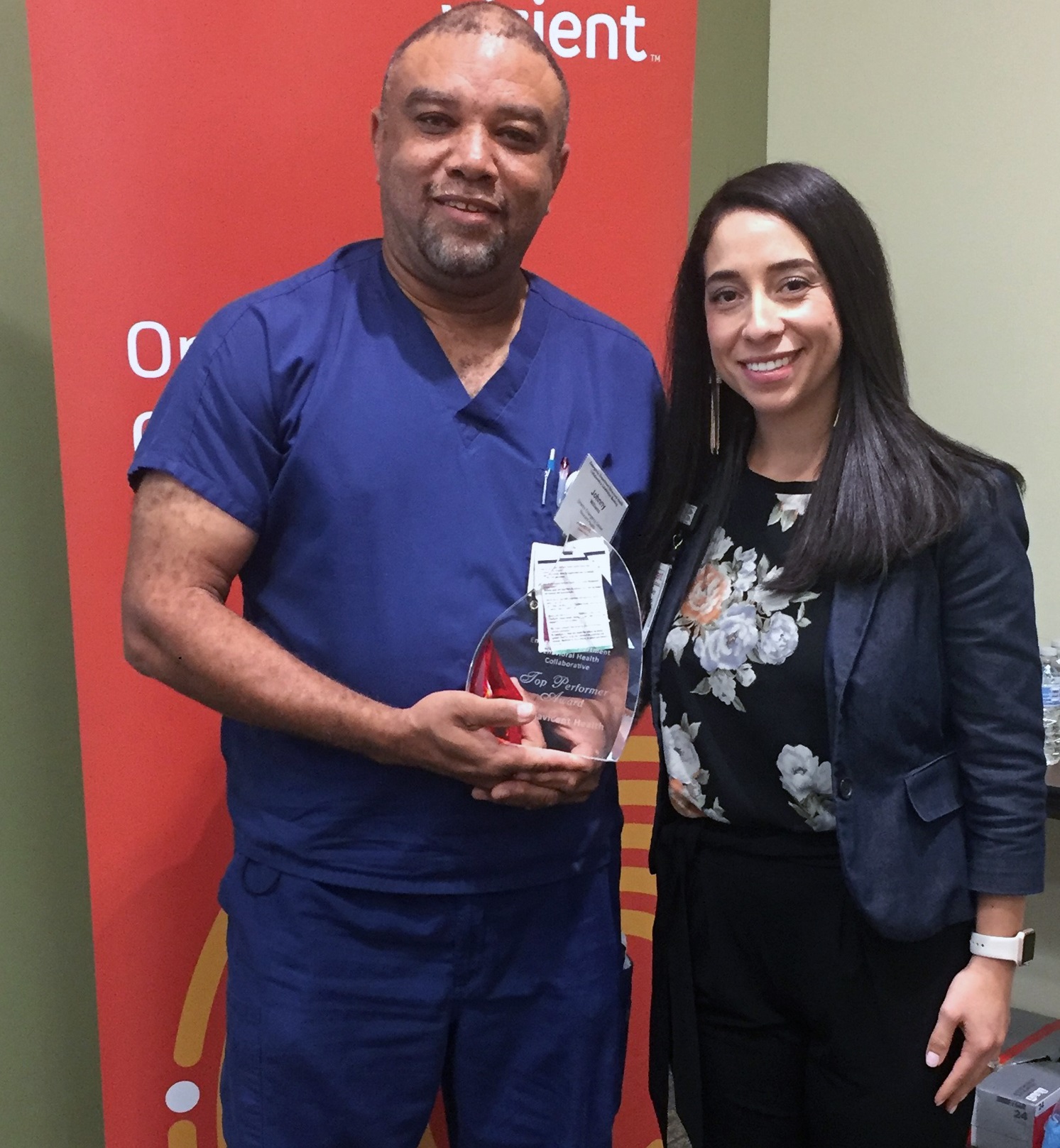 Atrium Health Navicent Named "Top Performer" for Contributions to Collaborative Effort
Vizient Southern States' Emergency Department Behavioral Health (EDBH) Collaborative has announced that, over the past year, member organizations have worked to effectively manage patient safety and quality, as well as improve the overall care and management of behavioral health patients within their emergency departments.
Seven Vizient Southern States' members - including Atrium Health Navicent - participated in Vizient's EDBH Collaborative. For 2018, the collaborative reported $935,980 in aggregate revenue. This was achieved by decreasing left without being seen (LWBS) rates, which allowed them to collectively see an additional 545 patients. Additionally, 64 percent of the participating hospitals implemented clinical depression screenings within their EDBH departments. While all collaborative members contributed, Atrium Health Navicent and WellStar Cobb Hospital have received "Top Performer" awards. These top two members submitted data to track progress, consistently participated in collaborative meetings and implemented one or more changes as a result of being in the collaborative.
"Atrium Health Navicent is committed to improving care for patients with behavioral health needs not only in the communities we serve, but throughout the southeast. We are privileged to partner with so many wonderful organizations through the Vizient Southern States collaborative, and pleased that our dedicated Emergency Center team has been recognized by their diligence to improving behavioral health," said Susan Harris, Chief Operating Officer for The Medical Center, Navicent Health.
Members have also benefited from an enhanced experience through regional engagements. They received valuable education from leading practice experts, exchanged knowledge on current successes and challenges in screening, crisis stabilization and intervention, and learned how to best connect patients to appropriate care. Vizient Southern States' performance improvement staff also provided extra support with coaching calls and in-person meetings.
About Vizient Southern States
Vizient Southern States is a membership alliance for not-for-profit health care providers that exists to ensure its members deliver cost-effective care by connecting them with the knowledge, solutions and expertise that accelerate performance.
About Atrium Health Navicent
Atrium Health Navicent was incorporated on November 17, 1994, as a nonprofit corporation whose primary purpose is to coordinate The Medical Center, Navicent Health and other affiliated entities in their mission of providing a comprehensive continuum of high quality, reasonably priced healthcare services to the region. Atrium Health Navicent has 970 beds for medical, surgical, rehabilitation and hospice purposes. The health system includes The Medical Center, Navicent Health, a nationally recognized tertiary teaching hospital; Atrium Health Navicent Beverly Knight Olson Children's Hospital, the region's only dedicated pediatric hospital; Atrium Health Navicent Baldwin and Medical Center of Peach County, Atrium Health Navicent, both rural hospitals; Rehabilitation Hospital, Atrium Health Navicent, the region's oldest and most experienced rehabilitation provider; Pine Pointe, Atrium Health Navicent, which provides palliative and hospice care in homes and in its facility; Carlyle Place, Atrium Health Navicent, the area's first continuing care retirement community; Navicent Health Foundation, the philanthropic arm of Atrium Health Navicent; as well as diagnostic and home care services. For more information, please visit www.navicenthealth.org.
---
---
Top Related News
Atrium Health Navicent Continues Program to Help Georgians Start Careers in Health Care
9/28/23
Read More
Atrium Health Navicent to Provide Ambulance Service to Baldwin County
9/27/23
Read More
Atrium Health Navicent Physicians Urge Families to Prioritize Healthy Habits to Fight Childhood Obesity
9/26/23
Read More