Residency Training Sites
The Medical Center Navicent Health (MCNH)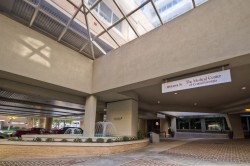 MCNH is a 700 bed tertiary care general hospital. It is the primary teaching hospital for Mercer University School of Medicine (MUSM) and is fully accredited by DNV. The hospital was established by the city of Macon and Bibb County in 1895 and is governed by an autonomous hospital authority board. It is the pivotal tertiary care center for a metropolitan area of more than 350,000 as well as for the 52 surrounding counties of central Georgia. The patient population consists of 31% Medicare, 24% Medicaid and 45% private pay.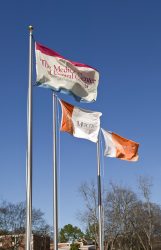 The Medical Center is accredited by Det Norske Veritas (DNV) and currently offers residency programs in pediatrics, family medicine, internal medicine, surgery, obstetrics and gynecology. The Medical Center Navicent Health serves as the primary teaching hospital of Mercer University School of Medicine. Recently, MCNH was recognized as one of the top 100 Performing Hospitals in the United States. In its category of teaching hospitals with more than 250 beds in service, MCNH is one of the top 20 hospitals in the nation. The Medical Center was the only teaching hospital in Georgia and one of only three teaching facilities in the Southeast named to this prestigious list.
The residents have dictation privileges for all patient and pre-op work-ups and have a computer in the conference room with Medline, Scientific American Medicine, Harrison's Textbook of Medicine and Study Guide on-line, PACS-system enabling residents to visualize x-rays via a 21-inch screen monitor for diagnostic purposes, and a laser printer. Computers are available throughout the hospital and access to internet and other resources can be gained by residents anywhere in the hospital. Residents can also access patient information including labs and x-rays at home.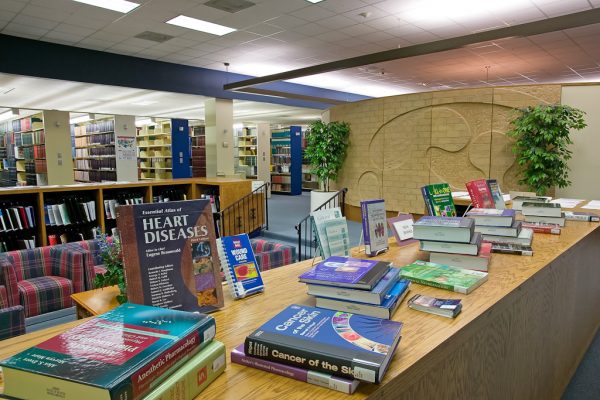 Faculty members are always present during clinics to help answer questions, confirm physical findings, teach and give guidance in clinical decision making. Patients are assigned to specific residents, and each resident can add patients to his/her practice after discharge from their inpatient medicine team. In this way, residents get an opportunity to work in an office setting and take care of their own patients.
---
The Atrium Health Navicent WT Anderson Community Health Center, a Facility of Atrium Health Navicent The Medical Center
The Atrium Health Navicent WT Anderson Community Health Center, a Facility of Atrium Health Navicent The Medical Center plays an integral role in the Internal Medicine residency program, housing the continuity care and sub-specialty clinics. The ambulatory medicine months are spent entirely in the Health Center with exposure to all facets of Internal Medicine.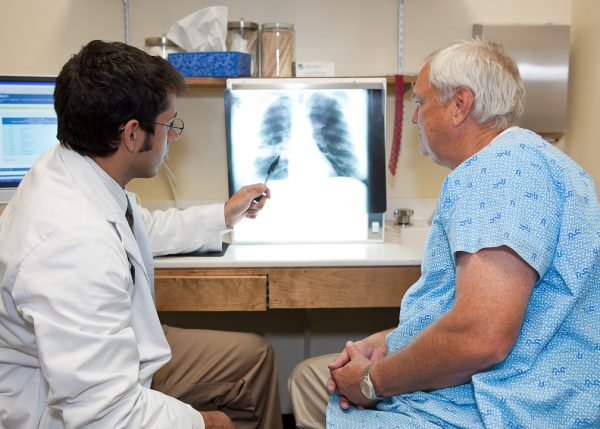 The mission and purpose of The Atrium Health Navicent WT Anderson Community Health Center, a Facility of Atrium Health Navicent The Medical Center is to provide comprehensive, ambulatory, primary healthcare and limited specialty care to Central Georgia residents regardless of ability to pay. In addition, The AHC provides practical ambulatory clinical experience for medical residents of TMCNH/Mercer University School of Medicine and other health professional and technical students.
1. Types and Ages of Patients Served
Adolescent, adult and geriatric patients are served. The population is generally an indigent clientele with multiple health problems including medical, surgical and specialty needs. The average daily visit volume is 240 patients.
2. Methods used to assess and meet patients' care needs
Patient histories and physical assessments are provided by physicians, resident physicians and mid-level providers. The plan of care is then directed by that provider. In clinics where nursing care is provided, registered nurses assess for nursing needs and provide care coordination. Continuity of care is provided by the multidisciplinary team of health professionals. On site laboratory and pharmacy services are available.
3. Scope and Complexity of Patients' Care needs
Services based upon the patient care needs include chronic disease management, management of acute illness, health maintenance, health education, and specialty care (see attached clinics).
The AHC does NOT provide emergency services other than in response to life-threatening conditions that occur in the clinic setting and in which case, EMS is activated.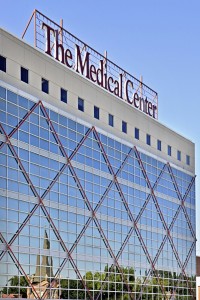 4. The Appropriateness, Clinical Necessity, and Timeliness of Support Services Provided Directly by the Hospital or Through Referral Contacts
The AHC is an integral component of the MCNH Continuum of Care, serving as a major referral center for other departments within the continuum as well as a variety of community agencies. Patient information flows with the patient as he/she moves along this continuum. Patients are seen by appointment during regular hours of operation.
Needed support services are available throughout the Atrium Health Navicent System and referrals made as appropriate. Examples include Nutritional Services Department, Special Accounts Department and others as needed.
5. The Availability of Necessary Staff
During the regular hours of operation, The Anderson Health Center is staffed by Physicians, Medical Residents, Attending Physicians, Physician Assistants, Registered Nurses, Licensed Practical Nurses, Medical Assistants, a Clerical Coordinator, Appointment Scheduling Specialists, and a Nurse Practitioner. The Administrative Director of Ambulatory Health Services is available by beeper if not on-site. The AHC Pharmacy is staffed with licensed pharmacists and pharmacy technicians. The AHC Laboratory is staffed by medical technologists.
Nursing personnel receive direction and supervision from the Clinical Coordinators (registered nurses) and medical residents are supervised by the attending physician(s). The Medical Director provides supervision for Staff Physicians and Physician Assistants. The pharmacy is managed by the MCNH Pharmacy Department and the AHC Laboratory is managed by the MCNH Laboratory Department.
Each clinic has nursing personnel staffed according to patient volume and acuity but is always coordinated by a Lead Nurse or Clinical Coordinator.
Hours of Operation:
Primary Care Clinics Monday - Friday 8:30 am - 5:00 pm
(General Medicine, Internal Medicine)
6. The Extent to Which the Level of Care or Service Provided Meets Patients' Needs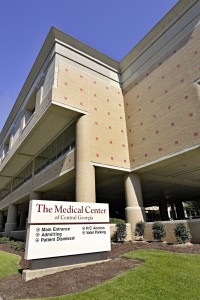 Patients may call the AHC for appointments to the primary care clinics. A limited number of walk-ins may be seen but will depend upon the patient volume of the day and the urgency of the presenting symptoms. Referrals will be accepted from ancillary departments of MCNH and other community agencies and healthcare providers. .
Appointments for specialty clinics are by referral only. Since this resource is limited, the Specialty Attending or designee reviews specialty clinic referrals to determine if the referral meets criteria for that specialty clinic as well as to determine urgency, prior to scheduling an appointment.
Patients are provided return appointments for necessary follow-up care and instructed to utilize the Atrium Health Navicent Emergency Department and Urgent Care Centers if urgent/emergent care is needed during non-operating hours of the AHC.
7. Recognized Standards of Practice Guidelines, When Available.