Internal Medicine Residency at Atrium Health Navicent
Welcome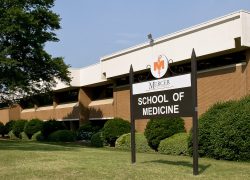 Hello, and thank you for visiting our website. The Internal Medicine Residency Program is a joint effort between Mercer University School of Medicine and the Medical Center Navicent Health.
Mercer University School of Medicine is one of the premier primary care medical schools in the United States. Its undergraduate school with over 5000 students is also highly ranked. As a Mercer resident, you will receive a teaching appointment to Mercer University School of Medicine. This not only looks great on your CV, but it also allows you access to the Mercer campus and its beautiful 35 million dollar state of the art student center with indoor pool, track, and exercise facility.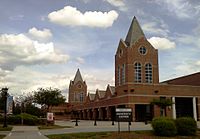 We have an excellent Internal Medicine program that will allow you to become a competent, confident Internist who will feel comfortable in the ambulatory clinic or the ICU. Our graduates have an excellent track record of obtaining fellowships if desired at places such as UAB, Emory, MCG, University of Missouri, Case Western, and Duke. Other graduates choose primary care or hospitalist medicine. I have had calls from group administrators thanking me for the excellently trained residents that they have hired.
Because we are located near the main campus of Mercer, there are ample opportunities and support for clinical research. Our residents have presented and won at state and national meetings and have had numerous articles published.
Our main strengths are our residents, faculty, and staff. We are a small program where you will be a NAME and not a number. We want to get to know you and your family and we consider ourselves a family. I have been in graduate medical education for over 20 years and I believe that the key to a good program is to involve the residents. Our program is constantly evolving due to the input provided by our residents.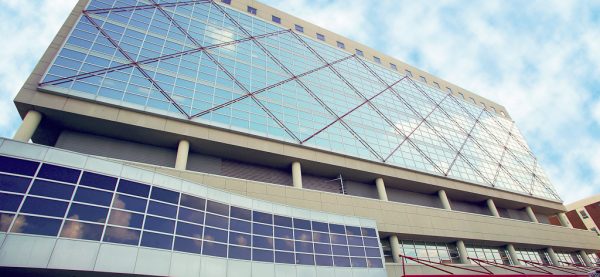 The Medical Center Navicent Health a is the 2nd largest hospital in Georgia with over 700 beds and has grown larger with the completion of the new 8 story Heart Institute.
Finally, Macon is a great place to live. It has big city amenities without the big city problems and traffic. The cost of living is low, the downtown historic district is beautiful, and a very nice riverfront is being developed. Atlanta is only an hour away with the north Georgia mountains and the Georgia coast both less that 3 hours away.
---
Internal Medicine Residency Mission and Vision Statement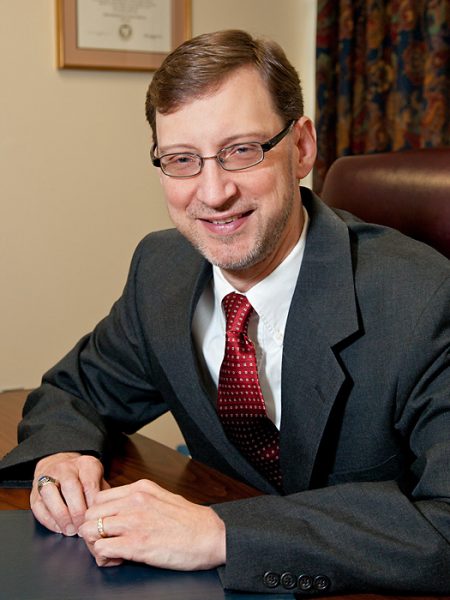 David E. Mathis, MD
Program Director
The Navicent Health/Mercer University School of Medicine IM Residency mission began with a need that gave life to a vision. Our program sets the standard in regards to serving the underserved. Our nonprofit level-1 trauma center and associated evolving health care system is one of the largest in Georgia. As a result of our diverse patient population, our residents regularly encounter pathology and clinical cases seldom witnessed outside of the medical literature. Under the guidance of expert faculty we strive to maintain an autonomous, resident-led team based approach that focuses on ensuring that our patients receive state of the art medical care regardless of their financial status.
Our Mission
Our program strives to develop clinicians who are equipped with the necessary skills to lead in the community and excel in any healthcare related setting. Through our partnership with Mercer University School of Medicine, we value our role as clinical instructors to a diverse group of aspiring healthcare professionals. We encourage and facilitate clinical research and the pursuit of subspecialty fellowships. We advocate ease of access to health care related resources and are actively working towards best practices in evidence based medicine.
Our Vision
Be generators of academic, clinical, and community focused innovation. Continually expand and improve our methods of providing quality, compassionate, and personalized care to patients of all backgrounds and walks of life.