Internal Medicine Residency
Division of Hematology/Oncology
Part-Time Division Faculty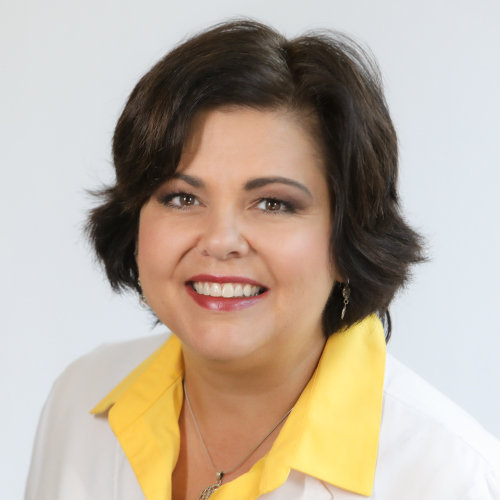 Linda K. Hendricks, M.D.
Specializing in hematology and oncology, Dr. Linda Hendricks joined Central Georgia Cancer Care in 2001. Dr. Hendricks earned a Bachelor of Science in Chemistry from the Georgia Institute of Technology in 1990. The summer after graduating from Georgia Tech she worked as a lab director at the Skidaway Institute of Oceanography in Savannah, GA where she published on developing monoclonal antibodies to the egg protein of horseshoe crabs. In 1995 Dr. Hendricks graduated with her Medical Doctorate at the Medical College of Georgia (MCG) in Augusta, GA. She remained at MCG to complete her residency in Internal Medical in 1998 and was invited to serve as Chief Resident. Following her strong desire to pursue oncology, she instead began her fellowship in Hematology/Medical Oncology which she completed in 2000. She spent one year on faculty at the Medical College of Georgia where she was able to concentrate on clinical research in the field of hemoglobinopathies under the direction of Dr. Abdullah Kutlar.
Originally from Jacksonville, Florida, Dr. Hendricks has known she wanted to be a doctor since the age of 5. Her agile mind, deep compassion and bold curiosity fuel excellence in her patient care, her clinical innovation and in her leadership roles.
The first woman to be elected as Chief of Staff at the Medical Center of Central Georgia, Dr. Hendricks currently serves as the Managing Partner of CGCC taking on responsibilities of a CEO in the practice.
Dr. Hendricks is the chair of the Breast Cancer Disease Site Team at MCNH and an Associate Professor at Mercer University School of Medicine. In 2002 she was recognized with the Mercer Faculty of the Year award.
She has served as the Medical Director of Hospice Care Options from 2003 to present and maintains Board Certification in both Hospice and Palliative Care in addition to Medical Oncology.
Dr. Hendricks is a valued participant in the Community Oncology Alliance and maintains close working relationships with colleagues at Emory University, Medical College Northside and Piedmont Hospitals in Atlanta as well as with her mentors at the Medical College of Georgia at Augusta University.
During the COVID19 pandemic Dr. Hendricks brought telemedicine to CGCC, an innovation she believes is long overdue.
---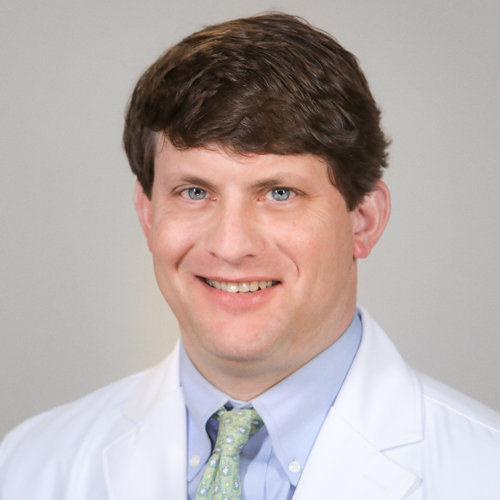 Harry F. Moore, Jr., M.D.
Dr. Harry Moore graduated from the University of Georgia, Phi Beta Kappa, with a Bachelor of Science in Zoology. Based on his academic excellence and his many accomplishments, he was awarded a scholarship to the Medical College of Georgia and subsequently completed his internship and residency at the Mercer University School of Medicine. His fellowship in Medical Oncology-Hematology was completed at the Medical College of Georgia. Dr. Moore is board certified in Internal Medicine, Medical Oncology and Hematology.
Dr. Moore was born and educated in Macon, Georgia. He was drawn to medicine as a young man inspired by the close patient-physician bond with his pediatrician, Dr. Larry Schwartz, who made a trip to the doctor's office enjoyable instead of something to be feared. Dr. Moore is proud to serve his hometown community among likeminded physicians in Central Georgia: "As a lifelong Macon resident, many of our patients are folks I have known my whole life. It makes me proud that people I care about trust our practice. I work every day to earn that trust again and again."
As the Lab Director at Central Georgia Cancer Care, Dr. Moore leads initiatives and collaborations with biopharmaceuticals to transform genomic testing for the practice.
Dr. Moore serves as an Associate Professor at Mercer University School of Medicine and on the GI/Colorectal Tumor Conference.
He has conducted several presentations on Neuromyelitis Optica, Pancreatic Carcinoma and Adenocarcinoma.
Dr. Moore finds himself drawn to the study and treatment of gastrointestinal malignancies because of the scientific developments in immunotherapy and the response rates.
---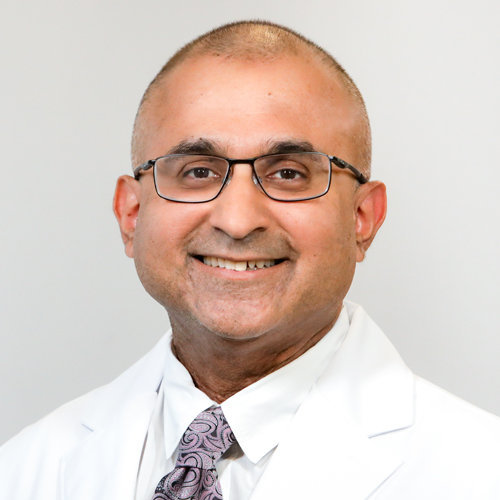 Mohammed A. Naeem, M.D., PhD
Dr. Naeem completed his fellowship in Hematology and Oncology at the University of Virginia in Charlottesville and his residency in Internal Medicine at the Cleveland Clinic Foundation. He earned a PhD in Biochemistry at the Meharry Medical College in Nashville, where he also attended medical school.
"As a PhD in Biochemistry, I saw firsthand the exploding frontier of new cancer therapies which unfold from the molecular level. With so much hope on the horizon, I wanted to be a part of eliminating the threat of cancer, so I went to the University of Virginia to become an Oncologist. I love what I do and am thrilled to be at Central Georgia Cancer Care because we advance state-of-the-art care without losing the focus on the patient, allowing Central Georgia patients the option of excellent cancer care close to home. As a physician I'm most excited about integrating care with other cancer specialists to support best health outcomes and to optimize the patient experience."
Dr. Naeem treats all blood disorders and cancers; he sees patients in CGCC's Macon and Warner Robins offices.
---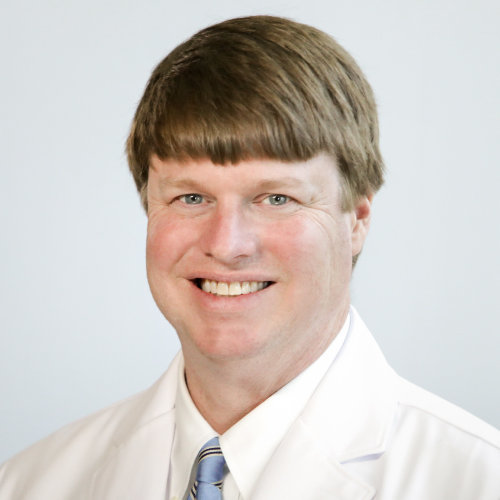 Bradley T. Sumrall, M.D.
As a practicing physician since 2003, Dr. Bradley Sumrall specializes in oncology and hematology at Central Georgia Cancer Care (CGCC) in Macon and Warner Robins, Georgia. A passionate scientist, Dr. Sumrall is drawn to clinical trials and research studies of developing cancer technologies. Dr. Sumrall was board-certified in 2006 for Internal Medicine and in 2013 for Medical Oncology. He graduated from the Medical College of Georgia in 2003, completed his residency at the Medical University of South Carolina in 2006, and completed his fellowship in Medical Oncology at the Ochsner Medical Center in 2013.
Dr. Sumrall is the Chief Medical Officer for Central Georgia Cancer Care and the lead physician on CGCC's Quality Care Committee (QCC) - a critical component of clinical research and patient care at CGCC.
Dr. Sumrall has traveled the country, presenting his knowledge and expertise with the American Society of Clinical Oncology. Presentations include Pulmonary Relapse of Myeloma after Autologous Hematopoietic Stem Cell Transplants Treated with Biologic Agents, Local Advanced and Metastatic Pancreatic Adenocarcinomas and Hairy Cell Leukemia.
Dr. Sumrall serves as an Associate Professor at Mercer University School of Medicine. He is on the Board of the Central Georgia Health Network and serves on the Thoracic/Head and Neck Cancer Conference.