Kathy Andorfer-Kemle, MS, PA-C, DFAAPA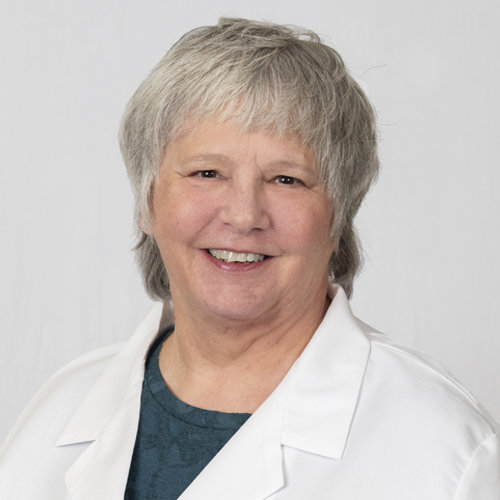 Kathy has been a physician assistant since 1980 and a member of our faculty since 1993. With a lifelong interest in care of the older adult, she earned a master's degree in Clinical Gerontology and assisted Dr. Ackermann in the development and implementation of the geriatric and palliative medicine fellowships. She also started our Home Visit Program, serving persons unable to access the office for their medical care, and manages patient care in collaboration with her sponsoring physician, Dr. Florence Baralatei. Our new outpatient palliative medicine clinic will be staffed by Dr. Kemle.
Kathy enjoys scuba diving, knitting, embroidery, and advocating for access to care for all. She has served on the Georgia Composite Medical Board, has been or is on the Board of Directors of numerous professional organizations, and is an avid participant in the Annual American Cancer Society Relay for Life.