Navicent Health Celebrates 5-Year Consecutive Anniversary As A Top Georgia Hospital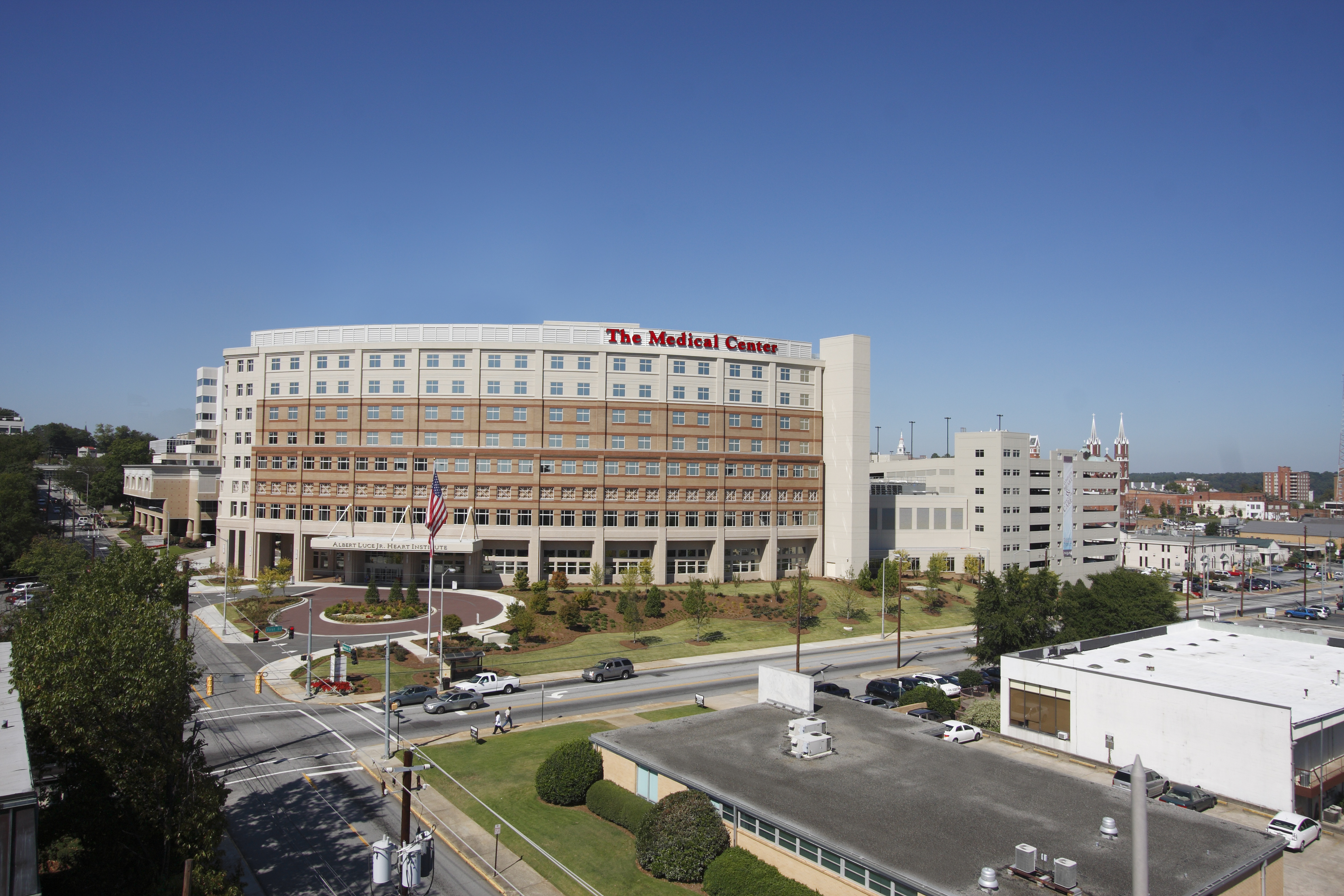 Seven Adult Specialties at Atrium Health Navicent Recognized as High Performing
The Medical Center, Navicent Health (MCNH) has been recognized as a top Georgia hospital for the fifth year in a row in the annual Best Hospitals compiled by U.S. News & World Report.
MCNH tied for the third best hospital in this year's ranking and the only top performer in central Georgia. In addition, seven of the medical center's treatments for adult conditions were recognized as high performing including:
Abdominal Aortic Aneurysm Repair
Chronic Obstructive Pulmonary Disease (COPD)
Colon Cancer Surgery
Heart Failure
Hip Replacement
Knee Replacement
Lung Cancer Surgery
"We have worked hard over the last five years to expand our service offerings, contribute to the economic and community development, and upgrade our facilities in Macon and Central Georgia," said Dr. Ninfa M. Saunders, President and CEO of Atrium Health Navicent. "Being recognized as a Best Hospital in Georgia for the fifth consecutive year is incredible testimony to the extraordinary dedication of our staff to providing the highest quality to our patients."
The fifth anniversary milestone on the U.S News list is the latest in several significant healthcare activities involving Atrium Health Navicent in recent weeks. In June, Atrium Health Navicent provided leadership to address a critical opioid crisis in Central Georgia. Later that month, Atrium Health Navicent announced the naming of its new Children's Hospital. In July, Atrium Health Navicent was the top bidder to acquire Oconee Regional Medical Center which will enable that much-needed health care facility to remain open after bankruptcy.
The U.S. News Best Hospitals rankings recognize hospitals that excel in treating the most challenging patients, and help guide patients "" particularly those who face a difficult surgery, a challenging condition or extra risk due to age or multiple health problems "" to hospitals that deliver outstanding care. The Best Hospitals methodologies include objective measures such as patient survival, the number of times a given procedure is performed, infection rates and adequacy of nurse staffing.
The U.S. News analysis of hospitals includes data from nearly 5,000 centers across multiple clinical specialties, procedures and conditions. Scores are based on a variety of patient outcome and care-related factors, including patient safety. In rankings by state and metro area, U.S. News recognized hospitals that were high-performing across multiple areas of care.
Best Hospitals was produced by U.S. News with RTI International, a leading research organization based in Research Triangle Park, N.C.
The rankings will be published in the U.S. News "Best Hospitals 2017" guidebook, available for sale August 1. For more information, visit Best Hospitals and use #BestHospitals on Facebook and Twitter.
About Atrium Health Navicent
Atrium Health Navicent was incorporated on November 17, 1994, as a nonprofit corporation whose primary purpose is to coordinate the Medical Center, Navicent Health and other affiliated entities in their mission of providing a comprehensive continuum of high quality, reasonably priced healthcare services to the region. Atrium Health Navicent has 830 beds for medical, surgical, rehabilitation and hospice purposes. The health system includes The Medical Center, Navicent Health, a nationally recognized tertiary teaching hospital; Atrium Health Navicent Beverly Knight Olson Children's Hospital, the region's only dedicated pediatric hospital; Medical Center of Peach County, Atrium Health Navicent, a rural critical access hospital; Rehabilitation Hospital, Atrium Health Navicent, the region's oldest and most experienced rehabilitation provider; Pine Pointe, Atrium Health Navicent, which provides palliative and hospice care in homes and in its facility; Carlyle Place, Atrium Health Navicent, the area's first continuing care retirement community; Navicent Health Foundation, the philanthropic arm of Atrium Health Navicent; as well as diagnostic and home care services. For more information, please visit www.navicenthealth.org.
---
---
Top Related News
Atrium Health Navicent Beverly Knight Olson Children's Hospital Opens New Pediatric Behavioral Health Unit
11/30/23
Read More
Register Now for the 31st Annual Reindeer Run
11/27/23
Read More
Atrium Health Navicent Offers Tips to Help You Deck the Halls with Safety in Mind
11/25/23
Read More