Mark Singletary to Represent Healthcare Engineers at National Level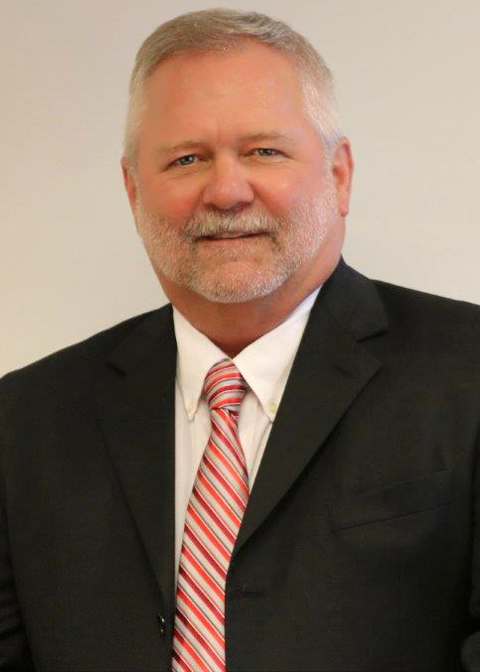 Atrium Health Navicent is pleased to announce that Mark Singletary, Director of Operations For Facilities Management, has been elected to the American Society for Healthcare Engineering (ASHE) Board of Directors, representing Region 4. Region 4 includes hospitals and health systems in Georgia, Alabama, Mississippi and Florida.
Singletary, a healthcare engineer with 32 years' experience, is dedicated to ASHE's mission of optimizing the healthcare physical environment.
"Although often in the background of healthcare delivery, the delivery of high quality and safe operations remains the backbone of world-class healthcare facilities and demonstrates the dedication of the engineers who serve patients and customers with integrity, respect and caring. I look forward to representing the strong values of our profession and delivering important healthcare engineering ideas at the regional and national level," said Singletary.
Singletary has been employed in various leadership roles with Atrium Health Navicent since 1987. A member of the Georgia Association for Healthcare Facilities Managers(GAHFM), Singletary has served on the state board since 1998, Singletary looks forward to contributing to the industry on a national scale. A graduate of South Georgia Technical College in Americus, Ga., Singletary is certified as a Lean Green Belt by the Institute of Industrial Engineers.>/p>
"Mark is truly dedicated to his craft, and perfecting the patient and customer experience at each of our Atrium Health Navicent facilities. He has served with distinction at the state level, and we are so pleased that he has been elected to serve at the national level. We know Mark to be reliable, honest and trustworthy, and know that he will serve our region well," said Dr. Ninfa M. Saunders, President and CEO of Atrium Health Navicent.
ASHE, a professional membership group of the American Hospital Association, represents healthcare facility managers, engineers, architects, designers, constructors, infection control specialists, and many others involved with creating and maintaining safe healing environments. ASHE members share a dedication to optimizing healthcare facilities. With more than 12,000 members, ASHE is the largest association devoted to professionals who design, build, maintain, and operate hospitals and other healthcare facilities.
About Atrium Health Navicent
Atrium Health Navicent was incorporated on November 17, 1994, as a nonprofit corporation whose primary purpose is to coordinate The Medical Center, Navicent Health and other affiliated entities in their mission of providing a comprehensive continuum of high quality, reasonably priced healthcare services to the region. Atrium Health Navicent has 970 beds for medical, surgical, rehabilitation and hospice purposes. The health system includes The Medical Center, Navicent Health, a nationally recognized tertiary teaching hospital; Atrium Health Navicent Beverly Knight Olson Children's Hospital, the region's only dedicated pediatric hospital; Atrium Health Navicent Baldwin and Medical Center of Peach County, Atrium Health Navicent, both rural hospitals; Rehabilitation Hospital, Atrium Health Navicent, the region's oldest and most experienced rehabilitation provider; Pine Pointe, Atrium Health Navicent, which provides palliative and hospice care in homes and in its facility; Carlyle Place, Atrium Health Navicent, the area's first continuing care retirement community; Navicent Health Foundation, the philanthropic arm of Atrium Health Navicent; as well as diagnostic and home care services. For more information, please visit www.navicenthealth.org.
---
---
Top Related News
Atrium Health Navicent Beverly Knight Olson Children's Hospital Opens New Pediatric Behavioral Health Unit
11/30/23
Read More
Register Now for the 31st Annual Reindeer Run
11/27/23
Read More
Atrium Health Navicent Offers Tips to Help You Deck the Halls with Safety in Mind
11/25/23
Read More