Our Providers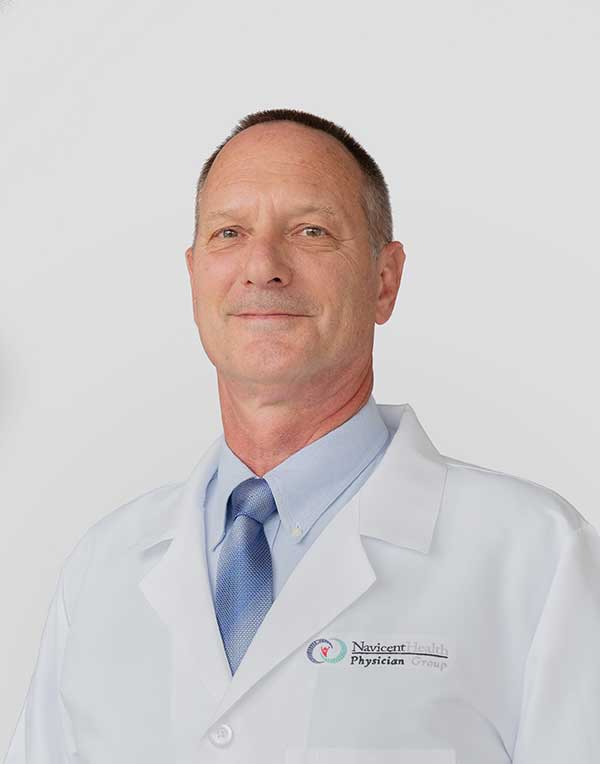 Steven P. Niergarth, D.O., F.A.O.A.O.
Steven Niergarth, D.O. earned his Bachelor of Arts in Chemistry from Michigan State University, where he also received his Doctorate in Osteopathic Medicine. He completed his residency training in Orthopedic Surgery at Lansing General Hospital and fellowship training in Arthroscopic, Reconstructive, and Sports Medicine Surgery at Michigan State University in East Lansing, Michigan.
Dr. Niergarth has been practicing Orthopedic medicine in the Milledgeville community since 1997. Before joining Orthopedic Surgery, Baldwin, he practiced with The Hughston Clinic, P.C., Milledgeville Bone and Joint Specialist, Inc., and Oconee Orthopedics, LLC.
Dr. Niergarth is board certified in Orthopedic Surgery. Additionally, he is a member of the Arthroscopy Association of North America, American Osteopathic Association, Georgia Osteopathic Medical Association, Georgia Osteopathic Society, Medical Association of Georgia, American Osteopathic Academy of Orthopedics.