Adversity & Resilience Symposium
---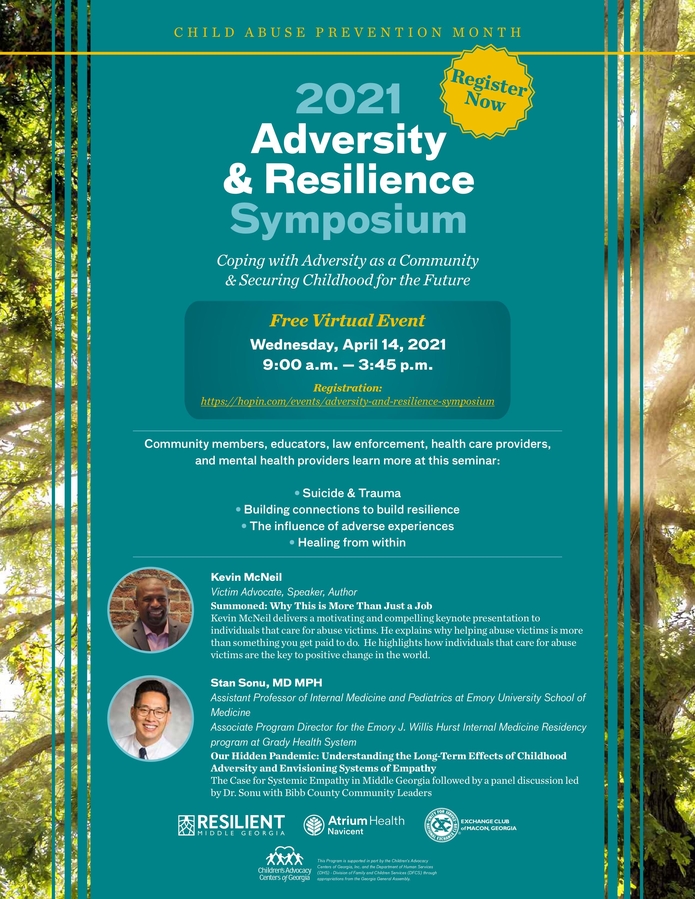 Event Schedule
Welcome and Instructions
Dr. Andrea S. Meyer Stinson LMFT, Associate Professor, Mercer University School of Medicine, Resilient Middle Georgia

Kemberlie Sanderson, Manager, Crescent House

*Summoned: Why This Is More Than Just a Job
Mr. Kevin McNeil - Victim Advocate Speaker & Author


Kevin McNeil delivers a motivating and compelling keynote presentation to individuals that care for abuse victims. He explains why helping abuse victims is more than something you get paid to do. He highlights how individuals that care for abuse victims are the key to positive change in the world. Presentation followed by questions
Break/Option - Mindful Breathing with Maria Andrade of ABC Breathe
Concurrent Sessions
Track 1 - Law Enforcement - Handle with Care
Judge Michael Key, Troup County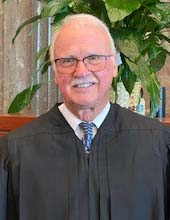 Dr. Jacqueline Jones, Troup County

Sgt. Robert Kirby, LaGrange Police Department

Title of Talk: Handle With Care (HWC): Providing a Safe Harbor at School for Children Exposed to Trauma
Summary of Talk: Some kids witness domestic violence, murder, see loved ones hurt in accidents, or are abruptly removed from their home and placed with an unfamiliar family. These kids still have to go to class, oftentimes the next day, with a burden of stress that can challenge their ability to learn, increase their risk for adapting negative coping skills and behaviors, and increase their risk for chronic life-long mental and physical health problems. Frequently this exposure leads to school failure, truancy, suspension or expulsion, dropping out, or involvement in the juvenile justice system. Most of the time, the schools are unaware that the child has witnessed these events and is suffering from the impact of trauma.
*Track 2 - Health Care - Community Resilience Model
Linda Grabbe, PhD - Certified Community Resiliency Model Teacher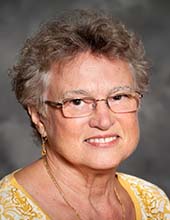 Bria Davis, Certified Community Resilience Model Teacher

Title of Talk: The Community Resiliency Model for Middle Georgia
Summary of Talk: This presentation will explain a new way to look at mental wellness and will provide tools you can use for your own well-being and that of others
*Track 3 - Mental Health - Suicide & Trauma
Lisa Ibekwe, LCSW, Therapist, Healer, and Advocate

Title of Talk: Voices in Silence
Summary of Talk: With the current stressors our youth are facing today, we have seen a spike in youth suicides. Our focus in this session is to discuss why children express suicidality by exploring how trauma, adverse childhood experiences (ACEs), violence, poverty, and stress impact the mental health of children. We will dive deeper into exploring how these factors increase the likelihood of a child expressing ideation or attempting suicide. We will additionally close out the talk by discussing warning signs and sharing resources for participants to use in case they encounter youth in crisis.
Track 4 - Community Members - Connect Now
Jill Vanderhoek - Executive Director of Community Partnership- Bibb County Family Connection and Certified Connections Matter Trainer

Title of Talk: Connect Now
Summary of Talk: Every day connections are more important than we ever believed. Science tells us that relationships have the power to shape our brains. Relationships help us learn better, work better, parent better. When we experience tough times, they help us heal. With each connection, we develop a healthier, stronger community.
Concurrent Sessions
Track 1 - Law Enforcement - Sextortion
Shannon Martucci - Child/Adolescent Forensic Interviewer
Title of Talk: Sextortion
Summary of Talk: Sextortion refers to the broad category of sexual exploitation in which abuse of power is the means of coercion and can be coupled with the threatened release of abusive images or information. Because the method of coercion is usually non-physical these cases are sometimes thought of as less egregious than cases with hands on offenses. This block of instruction will focus on the dynamics of sextortion, the victims, the forensic interview and special case considerations when a large number of victims are involved.
*Track 2 - Health Care - Child Physical Abuse 101
Dr. Verena Brown, MD, CHOA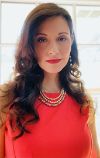 Title of Talk: Child Physical Abuse
Summary of Talk: Common injuries associated with child physical abuse and dynamics of physical abuse. Recognizing non-accidental trauma versus injury caused by childhood accidents.
*Track 3 - Mental Health - Let's Talk About It: LGBTQ and You
Jacob Warren, PhD - Diversity/inclusion Advocate and Health Equity Researcher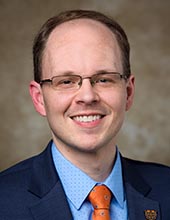 Title of Talk: LGBTQ Inclusivity and Support
Summary of Talk: This session will provide an introduction to ways in which to provide inclusive, affirming, and supportive services to LGBTQ people. Topics of focus include an orientation to key terminology related to the LGBTQ community, the ways in which bias and discrimination impact the daily lives of LGBTQ people, and specific ways to make environments more inclusive and affirming for LGBTQ individuals.
Track 4 - Community Members - Addressing Trauma from within Communities
Alfred L. Garner II. MSW - Social Worker

Title of Talk: Addressing trauma within the community
Summary of Talk: The discussion /presentation will concentrate on defining different types of trauma, how to identify individual/group/family/community trauma, creating community resiliency and finally the development of non-policing programs to address trauma and community violence.
Break/Option - Guided Imagery with Gloria Smith Ciss
É
LMSW, LPC, CTRT

*The Case for Systemic Empathy in Middle Georgia
Dr. Stan Sonu MD MPH (Assistant Professor of Internal Medicine and Pediatrics at Emory University School of Medicine; Associate Program Director for the Emory J. Willis Hurst Internal Medicine Residency program at Grady Health System)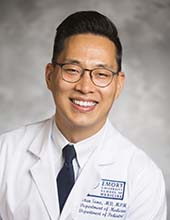 Title of Talk: Our Hidden Pandemic: Understanding the Long-Term Effects of Childhood Adversity and Envisioning Systems of Empathy
Summary of Talk: Psychosocial trauma is one of the most important root causes of disease, disability, and disparities that remains largely unknown in mainstream society. Addressing the widespread and multigenerational impact of trauma has immense potential to promote connection, healing, and flourishing within a community. The science on what we need to do is clear - it's up to our communities to respond and take action. Following a brief overview on trauma and health, this workshop will feature a panel discussion with community leaders from multiple human service sectors (education, public safety, healthcare, social services, policymakers). Join us as we discuss resilience, connection, and how our communities can respond to what is known about the science of adversity through a galvanizing cross-sector approach.
Panel discussion led by Dr. Sonu with Community Leaders
Dr. Curtis Jones, Superintendent of Bibb County School District

Dr. Yameika Head, Medical Director of Crescent House, Atrium Health Navicent

Tonika Keith, Bibb County Director Georgia Division of Family and Children Services

Elaine Lucas, Bibb County Commissioner
Anita Howard Reynolds, Macon Judicial Circuit District Attorney

Sheriff David Davis, Bibb County Sheriff Department

Dr. Andrea S. Meyer Stinson LMFT, Associate Professor, Mercer University School of Medicine, Resilient Middle Georgia
Closing - Therapeutic Drumming with Kwam
É
and Gloria


*CE events