Elbert T. McQueen
---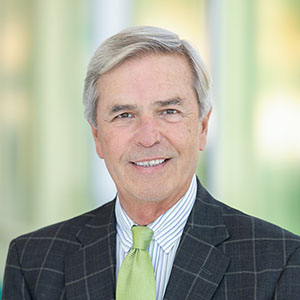 Elbert McQueen is Senior Vice President of Post Acute Services for Atrium Health Navicent and provides executive leadership to the health system's emerging Population Health Management strategies. In this role he serves as President and CEO of Rehabilitation Hospital, Atrium Health Navicent (RHNH) and has held this position since 1996.
In addition to his role at RHNH, he serves as President of Senior Health/Atrium Health Navicent Carlyle Place, Atrium Health Navicent. Elbert provides leadership oversight for Atrium Health Navicent's other post acute portfolio of services: Atrium Health Navicent At Home Atrium Health Navicent; Atrium Health Navicent Hospice Pine Pointe, Atrium Health Navicent; The Atrium Health Navicent Palliative Care; and the partnership with Advanced Home Care in the provision of DME, Home Oxygen and Infusion services.
McQueen attended Auburn University and graduated from the University of Alabama in Birmingham where he also attended the Master's Degree Program in Hospital and Health Services Administration. He served his Administrative Residency at the University of South Alabama Medical Center, Hospitals and Clinics, in Mobile, AL and was appointed Assistant Administrator following his residency and remained there until 1983.
While in Mobile, he joined Charter Medical Corporation based in Macon, GA as the Administrator of the local facility. In 1986 he assumed the position of Charter's Athens, GA facility and later had Group Administrator and Regional Director Roles for Charter's facilities in Georgia and South Carolina. He relocated to Macon in 1990 and was named a Vice President of Operations and had responsibility for seventeen Charter hospitals throughout the southeastern United States and later served as national Vice President for Alternative Service Development and Acquisitions.
Elbert was then appointed CEO of the Rehab Hospital while it was owned by a national hospital firm and served in a regional capacity for this corporation for several years. Elbert joined the Executive Team of Atrium Health Navicent when the leased hospital converted to a wholly owned subsidiary of Atrium Health Navicent in October 2006.